Everything coming to Netflix in March 2021
Wondering what's coming to Netflix US in March 2021? Here's what you can expect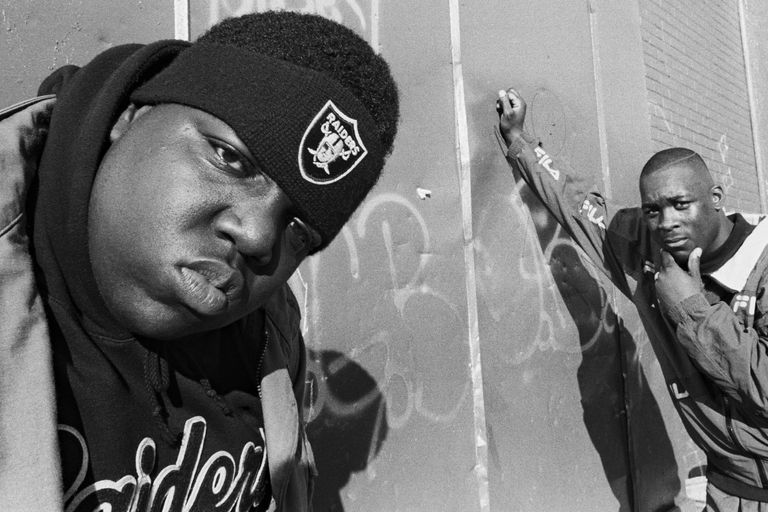 (Image credit: Netflix)
What's coming to Netflix US in March 2021? That's the question on everyone's lips now that we're entering the third month of the year. 
The streaming service has been our saving grace this season, helping us through the pandemic by acting as the ultimate incentive thanks to its roster of top quality content. So far, we've had everything from hit reality TV shows Bling Empire and classic movies, to a fresh batch of Netflix originals added to the platform's catalogue (including everyone's favourite series Bridgerton) - all of which have been the perfect escapism from the atrocities of the wold. 
But while there's some classic shows and movies leaving Netflix, what can we expect this month? 
Here's a definitive list of everything that's dropping on Netflix this month, including the highlight... 
Everything coming to Netflix in March 2021: the highlights
Biggie: I Got a Story to Tell (2021)
Every legend has an origin story. This doc celebrates the life of Christopher Wallace, AKA The Notorious B.I.G, with rare behind-the-scenes footage and testimonies from his closest friends and family. Biggie: I Got A Story To Tell is dropping on Netflix, globally, on March 1. pic.twitter.com/MH0pbMmeh8February 15, 2021
See more
Netflix is kicking off the new month with the highly anticipated release of Biggie: I Got A Story to Tell, a documentary focusing on the life of the late Hip Hop pioneer. The film features some of the closest friends and family members of Notorious B.I.G, who share their thoughts and memories of the rapper as we're exposed to the many layers of his life. According to Netflix, the documentary "offers a fresh look at one of the greatest, most influential rappers of all time by those who knew him best. Made in collaboration with Biggie's estate, I Got a Story To Tell is a rendering of a man whose rapid ascent and tragic end has been at the center of rap lore for more than twenty years."
The documentary drops on Monday 1st March. 
Everything else coming on Netflix this month 
1 March
A Perfect Day For Arsenide (Season 1) 
Banyuki (2009) 
Biggie: I Got a Story to Tell (2021) 
Connected
Crazy, Stupid, Love. (2011)
How to Be Really Bad / Meine teuflisch gute Freundin (2018)
Invictus (2009) 
Lego Marvel Spider-Man: Vexed by Venom (2019) 
Seven Souls in the Skull Castle (2013) 
Step Up 4: Miami Heat (2012) 
Tenacious D in The Pick of Destiny (2006) 
The Dark Knight (2008)
The Pursuit of Happyness (2006)
Training Day (2001) 
Two Weeks Notice (2002)
Year One (2009) 
2 March 
Black or White (2014) 
Men on a Mission (Season 2) 
Word Party (Season 5) 
3 March 
Moxie (2021) 
Murder Among The Mormons (Limited Series) 
Parker (2013) 
Safe Haven (2013)
4 March 
Mariposa (2020) 
Pacific Rim: The Black (Season 1) 
5 March 
City of Ghosts (Season 1) 
Dogwashers (2021) 
Fate of Alakada (2020) 
Nevenka: Breaking the Silence (Limited Series) 
Pokémon Journeys: The Series (Part 4) 
Sentinelle (2021) 
8 March 
9 March 
The Houseboat (Season 1)
StarBeam (Season 3) 
10 March 
Dealer (Season 1) 
Marriage or Mortgage (Season 1) 
Last Chance U: Basketball (Season 1) 
11 March 
Coven of Sisters (2020) 
The Block Island Sound (2020)
12 March 
Just in Time (2021)
Love Alarm (Season 2) 
Paper Lives (2021) 
Paradise PD (Season 3) 
The One (Season 1) 
Yes Day (2021) 
14 March 
15 March 
16 March
RebellComedy: Straight Outta the Zoo (2021) 
Savages (2012)
Waffles + Mochi (Season 1) 
17 March 
Catch.er
Under Suspicion: Uncovering the Wesphael Case (Season 1) 
Operation Varsity Blues: The College Admissions Scandal (2021) 
18 March
B: The Beginning (Season 2) 
Deadly Illusions (2021)
Get the Goat / Cabras Da Peste (2021) 
Nate Bargatze: The Greatest Average American (2021) 
Skylines (2020) 
The Fluffy Movie: Unity Through Laughter (2014) 
19 March  
Alien TV (Season 2)
Country Comfort (Season 1) 
Formula 1: Drive to Survive (Season 3) 
Sky Rojo (Season 1) 
Who's the Boss (2020) 
20 March 
Hospital (2017) 
Jiu Jitsu (2020) 
22nd March
23 March
24 March
Seaspiracy (2021) 
Who Killed Sara? (2021) 
25 March 
DOTA: Dragon's Blood (Season 1)
Caught by a Wave (2021)
Millennials (Season 3) 
Secret Magic Control Agency (2021)
26 March 
Bad Trip (2020) 
A Week Away (2021)
Big Time Rush (Seasons 1-4) 
Croupier (1998) 
Magic for Humans by Mago Pop (Season 1) 
Nailed It!: Double Trouble (Season 1) 
The Irregulars (Season 1) 
29 March 
Mandela: Long Walk to Freedom (2013) 
Rainbow High (Season 1)
30 March 
7 Yards: The Chris Norton Story (2020) 
Octonauts & the Ring of Fire (2021) 
31 March 
At Eternity's Gate (2018)
Haunted: Latin America (Season 1)