Black History Month UK 2021: The best events to help you celebrate throughout October
It's Black History Month UK, here's how to honor the occasion throughout October...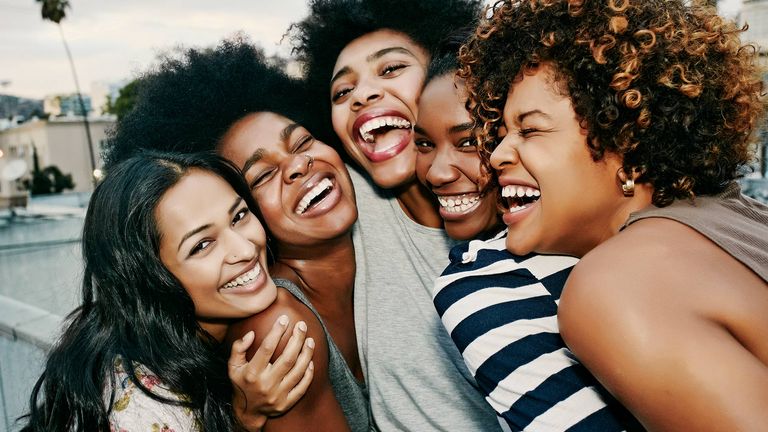 (Image credit: Getty Images / Peter Griffith)
Black History Month is celebrated in the UK every year in October. Much like the American celebrations of Black History Month, which take place in February, the occasion is a chance to celebrate Black British heritage and culture in all its glory.
As we all know, mainstream depictions of Black history often focus on the African American experience through the lens of the transatlantic slave trade and the Civil Rights movement. While those moments are a pivotal part of not just Black history but the history of the world, it is important to remember that there is so much more to Blackness than struggles and oppression. This year, the theme for Black History Month UK is 'Proud To Be.'
Black History Month UK: "Proud To Be"
Inspired by the 2020 Black Lives Matter movement, the theme encourages Black people to share what they are proud of on social media, with Black History Month UK magazine (opens in new tab) leading the charge.
"It's been a challenging time for many black and brown people, with so much in the media about racism, inequality, and injustice," said Catherine Ross, editor at Black History Month UK. "We wanted the theme of Black History Month 2021 to focus on celebrating being black or brown, and to inspire and share the pride people have in their heritage and culture—in their own way, in their own words."
To help you do exactly that, we've curated a list of some of the best Black History Month events happening across the UK this October.
Channel B
Channel B (opens in new tab) is an exploration of Black futurism, covering everything from Black music and performance to art and photography. Hosted by black-owned art, music and creative education initiative Nine Nights, it was first created in May 2020 to build a space for Black creatives in the UK to flourish.
The event, which runs from October 11 2021 to 30 January 2022 at The ICA in London, will feature sound and video installations by artists Gaika, GLOR1A and Shannen SP, with live performance and broadcast.
Culture Kitchen
If you're a foodie then you'll love this. The LevelUP Foundation is hosting its first Culture Kitchen event providing a chance to learn about a range of Black cultures through their signature dishes in honor of Black History Month.
Taking place at Sheffield Hallam University in Sheffield on 29 October, the special event will include everything from Jamaican and Guyanese cuisine to Nigerian favorites.
Black History Month Makers Fair
Co-working members club The Ministry is hosting a special makers fair (opens in new tab) showcasing the work of up and coming Black creators and makers this month in celebration of Black History Month.
The free event, which takes place at The Ministry on October 20th, will showcase Black businesses and creators including Krafts by Kerry, Brûler Candles, Munesu the Jeweller, Multi-label designer, Natasha Wright, Abstract painter, Tom Oluade, Landscape photographer, Diogo Da Costa Pinto, Poise and Grace, Ayeeyo's Blends, Greeting cards and stationer, KitsCH Noir, Flo London The Shop and Book & Kulture. There will also be a DJ and welcome drinks for guests to enjoy.
Black History Month at The British Library
The British Library is marking this year's Black History Month with a series of events hosted both online and in-person throughout October. You can tune in to everything from conversations with historian David Olusoga and Dr. Omar Khan on the Black experience in Britain, to BBC Good Food columnist Melissa Thompson's exploration of Black food and politics, plus lots more. Browse the British Library website (opens in new tab) for the full list.
Black History Month Stand-Up Special
Calling all stand-up lovers: Thanyia Moore and Aurie Styla are bringing a comedy special to Soho Downstairs on Wednesday, October 27. The full line-up has yet to be revealed but it's set to be a great show at a magical venue. If you're keen, you'll need to book your tickets on the Soho Theatre website (opens in new tab)ahead of the event. Prices start at £12.
Zari Gallery's Black History Month exhibition
London's Zari Gallery is hosting an exhibition featuring British and International Black artists in celebration of Black History Month. Taking place throughout October, 'Honour, Remember, Inspire' celebrates black art, culture, and heritage by showcasing the work of the selected artists and the talents they have contributed to the word of art. The event is free and all you have to do is select the date you can attend (opens in new tab).
James Barnor exhibit at The Serpentine Gallery
The Serpentine North gallery is celebrating six decades of British-Ghanian photographer James Barnor's work with a retrospective exhibition. Running until October 24th, it will consist of his work with studio portraiture, photojournalism, editorial commissions, and wider social commentary across the UK and Ghana.
Visit The Serpentine Gallery website (opens in new tab)for more details.
Sagal is a journalist, specialising in lifestyle, pop culture, fashion and beauty. She has written for a number of publications including Vogue, Glamour, Stylist, Evening Standard, Bustle, You Magazine, Dazed and Wonderland to name a few.