Color analysis: here's how to find out what colors suit you
Use a color analysis to update your wardrobe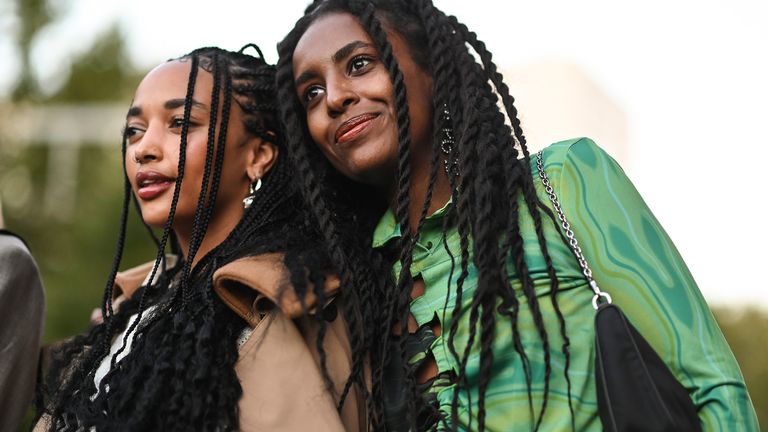 (Image credit: Getty Images / Daniel Zuchnik)
Whether or not you care about the latest fashion trends or makeup palettes, color analysis is essential to maintain the perfect style. With the right color palette, you can always shop and look good. You don't have to hire an expensive stylist to find the colors that make your skin-pop and avoid "you're looking pale" descriptions. This guide helps you focus on other activities because your capsule wardrobe always has the right outfits for you.
What Is a color analysis?
A color analysis is a technique of finding the colors that match your skin, hair, eyes, and overall complexion. A thorough color analysis helps you select the right colors and shades that match your skin color, tone, and complexion. What's more, you can develop a color palette for different seasons to ensure that your style is always in check.
With the right color selection, you can also create a capsule wardrobe and avoid standing in front of your mirror for hours while choosing the perfect outfit.
Does this mean that there are colors you shouldn't wear? Let your color analysis help you decide what suits you and what fashion trends you should avoid.
What's your skin tone?
Start with the basics of any color analysis- what skin tone am I? The skin tone is the upper color of your skin, determined by the pigment amount on the skin. Skin tones vary across all people but fall into these four major categories:
Your skin tone is mostly dependent on your genetic makeup but may vary depending on exposure to the sun. It's wise to check the skin tone in areas less exposed to harsh sunlight. A clean jaw without makeup under natural daylight is an excellent way to check your skin tone.
Fortunately, many makeup brands now produce several hues for varying skin tones to help you find the right makeup products. Don't shy away from research and swatches in the makeup store.
---
---
What's your skin undertone
Have you heard these words when shopping for makeup? Cool, warm, or neutral? These words describe the color of the skin beyond the surface. While your skin's tone can change, your undertone remains the same and sets the foundation for your choice of a color palette. How can you check your undertone?
Check your veins if your skin tone is light enough. If your veins appear blue or purple under the skin, you have a cool undertone, but you have a warm undertone if they appear green.
Look through your jewelry to check what flatters you. Silver works best for cool undertones, while gold sparkles on warm undertones. If both work, you have a neutral undertone.
Try a sun test- If your skin tans easily, you likely have a warm undertone. However, if your skin burns on exposure to the sun, you may have a cool undertone.
Check your skin against a white paper for contrast. If your skin appears pink, rosy, or blue, it's cool. If you appear yellow, greenish, or light brown, you likely have warm skin. However, if your skin appears greyish or olive, you're most likely neutral.
Do cool grays and blues suit your skin? You're likely a cool-tone person. However, if yellows, oranges, and off-whites look better on you, you likely to have a warm undertone.
What should I wear?
I know my skin tone and undertone, what should I wear? If you've understood your color analysis, it's a great time to review your color palette.
If your skin appears greenish, yellowish, or olive, you're on the warm side. Bright colors such as yellows, reds, peach, orange, gold, and amber inspired by the sun and vibrancy are your friends. Olive and moss greens are also great for cool colors. You can also stick to neutrals such as cream and cappuccino. It's best to avoid cool colors such as icy blues and sapphires because they wash you out.
If your skin is cool-toned, it's best to stick to the color palette's cool side. Blue, emerald, purple, lavender, and icy blues are a good fit. Think of the ocean and matching colors as you select your outfits and makeup. If you'd like bright color, go for pink, ruby, rosy reds, and for the neutrals, try white, navy blues, and cool grays.
If you're neutral, you can play around with all colors. However, it's best to go with muted versions of each color instead of saturated colors that work with warm skin tones. A medium blue and jade green are your friends. Fortunately, you can always count on bright red, white, and black to suit you.
For the best results, do everything under the natural sunlight with friends for feedback.
The My Imperfect Life team is all about helping you navigate your world. We bring you the latest on fashion, beauty, travel and wellness so you can live life on your terms.