Do masks protect against the Delta variant? The WHO guideline updates you need to know
With guidelines changing, you might be wondering, "Do masks protect against the Delta variant" The variant is spreading, and organizations are taking action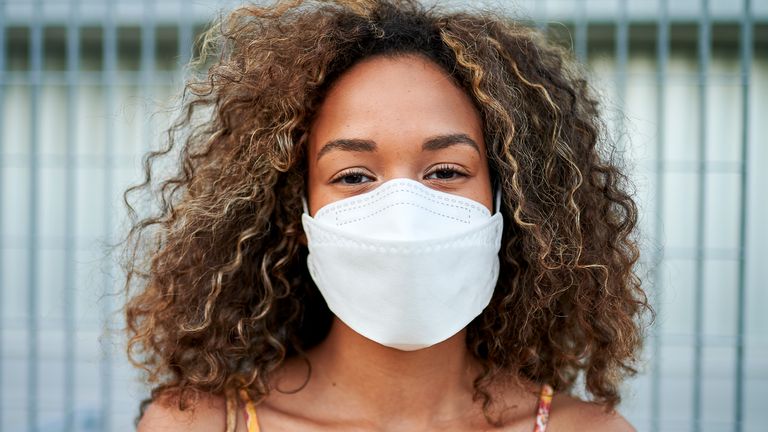 (Image credit: F.J.Jimenez/Getty Images)
The spread of the highly contagious Delta variant is causing healthcare organizations across the globe to reassess their efforts against the coronavirus and average folks to wonder: Do masks protect against the Delta variant?
Considered the most transmissible variant yet, Delta has reached at least 85 countries and seemingly changed the trajectory of the COVID-19 virus. Here's what you need to know about the ever-changing health guidelines and how to keep yourself safe.
WHO mask guidelines: Delta variant edition
As the Delta variant continues to spread, the World Health Organization has readjusted its mask mandates, according to The New York Times. The agency now recommends that people continue to wear masks and social distance indoors, even if they are fully vaccinated.
This news comes on the heels of The United States Centers for Disease Control and Prevention easing its masks guidelines in May 2021, stating that fully vaccinated citizens are able to go mask-free indoors. As a result of this change, the mask debate has been reignited in the U.S.
"The reason you're hearing about masks coming back is basically still to try and slow down the spread of what is clearly a more transmissible [variant]," said Dr. Sanjay Gupta, CNN's chief medical correspondent.
Studies show that vaccination offers considerable protection against severe illness or death due to the Delta variant (The New York Times reported that the Pfizer vaccine offers 88-percent protection, and Moderna recipients can expect a similar level of protection). However, it is still unknown whether vaccines prevent mild or asymptomatic COVID-19 infections—hence, the WHO masks mandate.
Fully vaccinated are recommended to wear masks indoors again (WHO & LA County). ➡️"The reason you're hearing about masks coming back is basically still to try and slow down the spread of what is clearly a more transmissible #DeltaVariant." @drsanjaygupta🧵pic.twitter.com/euVMX5Bw24June 29, 2021
See more
CDC mask guidelines: to wear or not to wear?
CDC director Rochelle Walensky spoke to Today on June 30th to clear up confusion about mask policies. Although the World Health Organization is currently suggesting that people wear masks indoors, Walensky says that the CDC is not requiring U.S. citizens to do so. She claims that WHO's efforts on a global scale are the reason that indoor mask mandates have been reinstated, but it is not necessary for the U.S., as people are "safe" from the current variants.
"We know that the WHO has to make guidelines and provide information to the world," Walensky said. "Right now, we know as we look across the globe that less than 15 percent of people around the world have been vaccinated and many people of those have really only received one dose of a two-dose vaccine. There are places around the world that are surging."
Currently, the Delta virus accounts for 26-percent of coronavirus cases in the U.S. and poses a threat to pockets of the country where people remain unvaccinated, Dr. Anthony Fauci, NIAID director and chief medical advisor to the president, stated during an interview with PBS.
So who should we listen to—the CDC or WHO?
Although the CDC is not changing any of its regulations at this time, Los Angeles County is taking precautions by reinstating mask rules. Other counties have not followed suit as of yet, but it begs the question: whose rules do we follow?
While Walensky recommends turning to local policymakers, those who want to err on the side of caution might be more inclined to follow the WHO guidelines. After all, though powerful and vital, vaccines do not 100-percent protect folks against contracting COVID-19 or the Delta variant, so a combination of full vaccination and continued mask use is a safe way to go. Should you have any questions about your situation, always speak to a medical professional for guidance.
Danielle is a writer for My Imperfect Life, where she particularly enjoys covering lifestyle and entertainment news. She was previously the editor of Time Out New York Kids and a news editor at Elite Daily. When she's not working, you can find her reading a good book and enjoying a cup of coffee. Follow her @dvwrites.