Zendaya has shared updates on Euphoria season 2 and we're excited!
Euphoria season 2 started filming in April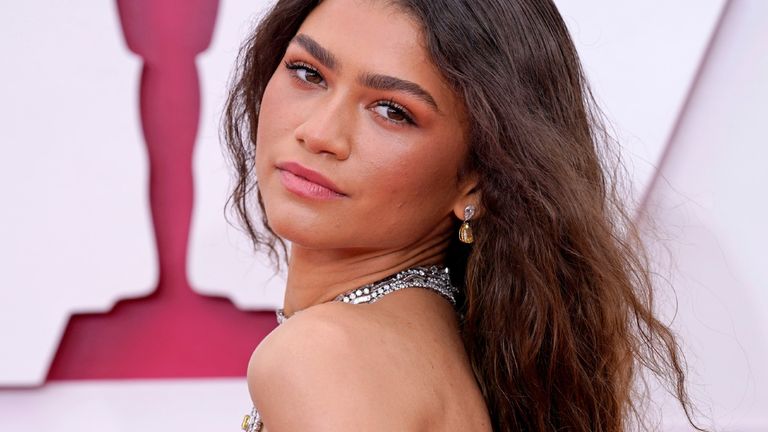 (Image credit: Getty Images / Pool / Pool)
We've been waiting a long time for Euphoria season 2, the series has earned a huge following and Zendaya even snagged an Emmy for lead actress in a drama series for her performance as Rue. Not to mention winning best dressed at this year's Oscars. Now we've been given a little teaser from Zendaya to keep us going till the release date. 
The first season aired on HBO Max all the way back in 2019 and served us so much make-up inspo. But thanks to Covid, season two was heavily delayed. We were however treated to some special episodes, one about Zendaya's character Rue and the other about Hunter Schafer's, Jules.
Jules' episode featured the haunting song 'Lo Vas a Olvidar' by Billie Eilish and Rosalía and left fans floored by the performance, and desperate for season 2.
Production thankfully began for Euphoria on the 5th of April and now Zendaya has shared some snaps to her Instagram story of her castmates as she returns to filming.
She shared a picture of castmate Angus Cloud who plays Fez and said she missed him, as well as two members of the crew. She then shared an image of the studio where they film Euphoria and wrote: "Just being back here in general...missed it."
With the cast members all starting to rock up and film their scenes, we can finally start getting excited that we might not have to wait too much longer for the release date.
So far the plot of season 2 is a well-kept secret but cast members have said it shocked them. Sydney Sweeney, who plays Cassie told Stylecaster: "I can tease that, when you ask about season 2, my heart drops. In a you-guys-have-no-idea-what-you're-going-to-watch way."
Zendaya has also called the script and story for season 2 'beautiful.' It's safe to say, we are all very excited.