How to get in the mood, with tips straight from the sexperts
Sex drive feeling low? Our expert tips will show you how to get in the mood and ramp things up in the bedroom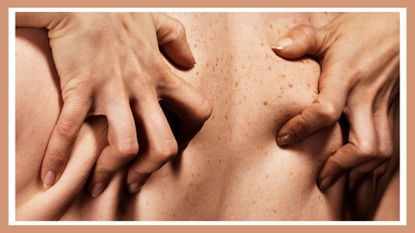 (Image credit: Getty)
So you want to enjoy some quality skin-on-skin time with your partner or simply get down and dirty to achieve a big O—but you're just not in the mood. Panic not: many approaches can encourage arousal and get you ramped up for sex.
Before we dive in, however, it's important to understand why your libido might not be playing ball. "There are so many factors that affect sexual desire, ranging from the physical to the relational to the emotional to the practical," explains Dr. Jess O'Reilly, ASTROGLIDE's resident sexpert.
In fact, she reveals, feeling stressed or drained by life and mental health concerns, being affected by trauma or systemic oppression, dealing with anger or guilt, experiencing pain during sex or due to other physical health issues, and being tired after a long week are just some of the elements that can impact whether we feel raring to go in the bedroom.
Furthermore, like some people don't crave sweet treats, O'Reilly says others never feel in the mood or only experience sexual desire as a response (such as to kissing or dirty talk).
Whatever the reason, "you're perfectly normal," she states. "Most people don't experience spontaneous desire—especially for sustained periods of time in long-term relationships."
So how do you give yourself a bedroom boost if you aren't in the mood? These expert tips—along with help from the best sex toys—should do the trick!
How to get in the mood for sex, even when you aren't:
1. Prepping for action
As O'Reilly explains, "desire can be responsive; if you wait until you're in the mood to have sex, you may not have it (often or at all)"—meaning there's no harm in taking steps to kick your libido into gear.
However, what works for some doesn't for others, as "each person's path to desire is unique," she continues. As such, it's about trial and error—and we know there's a lot of fun to be had in testing these tips out.
2. Play with toys
Grabbing a vibrator is a sure-fire way to heat things up. Whether you choose to do this solo or with your partner is up to you, but using app-controlled vibrators (such as the Lelo Tiani 2 or Zalo Queen) allows you both to get involved and ramp up your connection from the start. Don't forget to use water-based lube for smoother gliding.
3. Let your mind wander
It might sound simple but just fantasize, suggests O'Reilly. "Imagine a scene in which you're treated exactly how you want to be treated and engage in any and all activities that excite you," the doc says.
And these sexy daydreams don't have to only involve your partner—feel free to invite Jason Momoa or KStew along to the mental party if that'll help rev things up!
4. Introduce erotic items
Racy novels, porn movies and explicit art are just some materials you can utilize—although maybe a rewatch of your favorite soppy rom-com is enough to turn you on. Explains O'Reilly: "All offer great shortcuts to arousal (which can produce sexual desire) for many people."
5. Get touchy-feely
"Engage in non-erotic touch that feels sensual and pleasurable—[and] see if arousal follows," O'Reilly says. In this instance, a "standard" massage might be one approach to try, or simply lay together on the bed and hug.
6. Send playful messages
There's a definite thrill that comes with opening an NSFW text—so, if you're not often spontaneously in the mood, consider asking your partner to send you a racy message from time to time. You could also go old-school and leave handwritten notes around the house. (Just remember to tidy them away before guests visit!)
7. Watch what you eat
Knocking back a few oysters isn't a sure-fire way to mind-blowing sex—despite what old wives' tales might say. "It's unlikely that eating a specific food is going to directly lead to sexual desire," says O'Reilly.
However, that isn't a green light to gorge on burgers 24/7. "Your diet affects your sleep, energy, mood—all of which can affect how you feel physically," she adds. "So what you eat can indirectly affect sexual desire and response."
8. Make things wet
Calm yourselves: we're talking about baths! Stress and tension can be a big player in dampened libidos, and luxuriating in the best bubble bath products as you listen to gentle music or read a book could be just what you need to unwind.
9. Make a libido list
Last but not least, O'Reilly suggests making a "Fire and Ice" list, with the "Fire" column noting elements that encourage libido and the "Ice" column detailing those which could lower it.
For instance, the temperature and lighting of a room, ambient sounds or music, certain scents, stress levels or simply feeling run down. Once you've done this, "consider what you can do to support the Fire elements and how you might minimize the Ice," she says.
Chantelle Pattemore is a freelance writer based in London, UK. With a primary focus on lifestyle, health, beauty, food and fitness, her work has been published in outlets including Greatist, Shondaland, Women's Health, Reader's Digest, Stylist and Hello Giggles. Away from her computer, she enjoys reading, going for long walks, visiting new countries and drinking too many matcha lattes.