How to to watch The Fresh Prince of Bel Air reunion from anywhere in the world
How to to watch The Fresh Prince of Bel Air reunion from anywhere in the world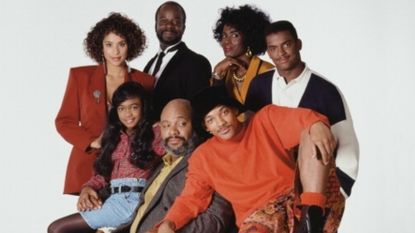 (Image credit: Getty Images:Photo by: Paul Drinkwater/NBCU Photo Bank)
If you live outside the US and have been dying to watch The Fresh Prince of Bel Air Reunion, then we're here to help. The TV special, which aired in the US last month on 18 November on HBO Max, saw the entire cast of the show come together to commemorate the show.
From Will Smith and Alfonso Ribeiro, who play Will and Carlton, to both the faces of Aunt Viv, Janet Hubert and Daphne Maxwell Reid, it was a full house. And if you saw the Twitter reactions, you'll know they didn't shy away from discussing anything - including Smith's past feud with Hubert, who played the original Aunt Viv.
If you're anything like this, all of these sneak peaks probably sent you off on a desperate google search to find a The Fresh Prince of bel Air reunion stream so you could watch the action first-hand, and we don't blame you. There has been no word as to when we can expect the show to air in the UK, so it's time to take matters into our own hands.
How to watch The Fresh Prince of Bel Air Reunion from anywhere in the world
If you're currently based outside the US, unable to use your usual TV subscription, and you can't go a minute longer without watching the highly anticipated The Fresh Prince reunion, there's a great way to do so from wherever you are in the world. It's... a VPN.
A VPN is a handy piece of software that allows you to browse anonymously, and to change your IP address so your mobile, computer, or laptop thinks it's in another location. Meaning, you can watch your favourite show, film or event - even if you're away from home.
Our favourite VPN service is ExpressVPN - rated the best VPN in the world right now, by our colleagues at TechRadar.
How to get started
1. First off, you need to make sure you have a HBO subscription so you can log in once your VPN is set up.
2. Then, download ExpressVPN, using the easy-to-follow instructions (you can get 49% off, 3 months free and there's a 100% risk-free 30-day money-back guarantee).
3. Once you've installed your VPN, open the app and select your server location as anywhere in the United States.
4. With your ExpressVPN installed and your location set to the United States, head to HBO, log in and follow the instructions to stream The Fresh Prince of Bel Air Reunion.
What happened on The Fresh Prince Reunion?
As we could see in the Fresh Prince reunion trailer, the special saw the cast come together for a socially distanced sit down, where they reminisce on old times and walked fans through the process of making the 90s sitcom, almost 25 years after its final episode aired on NBC.
They recalled their schedules, from Tuesday and Wednesday rehearsals, to tape nights on Fridays, and shared touching memories of their time as colleagues. Will Smith also paid an emotional tribute to late co-star James Avery, who played Uncle Phil on the show.
Will also had a much needed conversation with Janet Hubert, who played Aunt Viv up until season three of The Fresh Prince of Bel Air. The two, who have had a difficult relationship in the past, hadn't spoken since she left the show 27 years ago, with Hubert blaming Will for being fired from the show and publicly bashing him on several occasions over the years.
When the two finally came face to face, Will said: "It felt like I couldn't celebrate 30 years of Fresh Prince without finding a way to celebrate Janet." Without giving too much away, they then proceeded to talk through their issues. It was a beautiful moment, and one you have to watch!
Why we like ExpressVPN
It's super-fast and easy to use
It helps you stay secure and anonymous online
It's reliable
You can try it for free for a month and, if you sign up for an annual plan, you get 3 months absolutely free
Best of all, ExpressVPN comes with a no risk 30-day money back guarantee
Sagal is a journalist, specialising in lifestyle, pop culture, fashion and beauty. She has written for a number of publications including Vogue, Glamour, Stylist, Evening Standard, Bustle, You Magazine, Dazed and Wonderland to name a few.