The Fresh Prince of Bel-Air reunion trailer is finally here and it's even better than we hoped
The Fresh Prince of Bel-Air cast will soon be reunited and we can hardly wait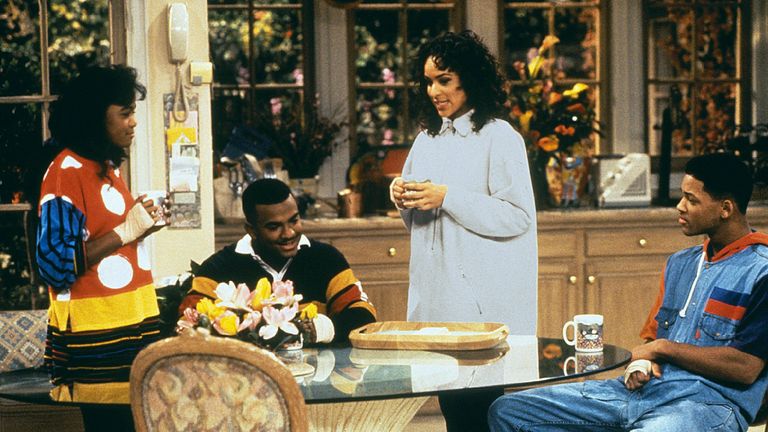 (Image credit: Alamy)
The Fresh Prince of Bel-Air fans will have started the week with a spring in their step after the trailer for the reunion episode hit the internet on Friday. Star of the 90's hit sitcom Will Smith took to Instagram to tease the special and offered an exclusive look at the trailer. 
The popular actor also confirmed the exciting news that the HBO Max special will be released 19 November!
The Fresh Prince of Bel-Air reunion trailer
The two minute long trailer allows fans to get their first look at the whole Fresh Prince gang back together (minus the fabulous 90s fashion). The trailer shows them all in the living room set of the iconic Banks family mansion and teases that it's been "30 years in the making".
This first look shows actors Will, Karyn Parsons, Alfonso Ribeiro, Tatyana Ali, Joseph Marcell, Daphne Maxwell Reid and DJ Jazzy Jeff all come together. With everyone sitting beside each other, Smith talks of his ability to "recognize chemistry". 
Friendships change, however it was arguably the cast members' strong bond that made the 90s series so popular. 
However wonderful it is to see the cast together, they were missing someone important. A notable moment in this new trailer shows the cast paying tribute to the late James Avery who played Uncle Phil and died in December 2013. 
Another huge moment during the trailer came in the form of a conversation between Smith and Janet Hubert. Hubert originally played Aunt Viv until she was later fired and replaced by Reid. This reunion marks the first time that Smith and Hubert will sit down together in 27 years after a widely-reported feud. 
But it seems it all might be water under the bridge now. In this exciting trailer, Will says: "I couldn't celebrate 30 years without Janet", as his co-stars gasp in surprise. 
What else can Fresh Prince fans look forward to?
If the trailer isn't enough to get you excited for a return to the Fresh Prince world, then never fear. In September, Smith confirmed that US streaming service Peacock has ordered two seasons of his reimagined reboot titled Bel-Air. 
Bel-Air will reportedly dive deeper into the inherent conflicts, emotions and biases that were impossible to fully explore in the sitcom format. Peacock have also suggested that this new show will be a "serialized one-hour dramatic analogue of the '90s sitcom". 
Speaking in a video posted on his YouTube channel back in September, Smith delightedly showed surprise as he confirmed this exciting project. 
"I've been in this business for 30 years and that does not happen".