How to watch Promising Young Woman ahead of the Oscars
Here's how to watch Promising Young Woman, Emerald Fennell's five-time Oscar nominated movie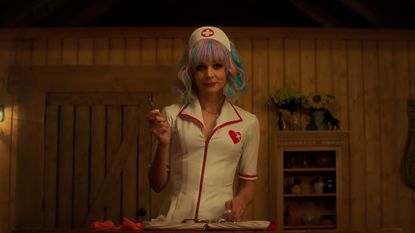 (Image credit: Courtesy of Focus Features)
Many of us have been doing our daily Google search on how to watch Promising Young Woman for a while, and more probably joined in the search following the Oscar nominations announcement—which saw the movie receive a whopping five nods.
The dark comedy thriller by Emerald Fennell—who you'll recognize from playing Camilla Parker Bowles in Netflix's The Crown—premiered at Sundance Film Festival in January 2020 and was released in select theatres and streaming platforms in the US back in December.
Here's everything you need to know about the plot, the cast, and how and where to stream it, if you're outside the US, ahead of the 93rd Academy Awards which air on April 25.
Promising Young Woman: what's it about?
The film has been written and directed by Fennell, with Margot Robbie as producer. It follows Cassie, a 30-year-old woman seeking revenge for her best friend, who was raped. Cassie (Carey Mulligan) tricks men into taking her home, after a night out, only to turn the tables on them when they try to take advantage of her seemingly drunken state.
Speaking to Harper's Bazaar, Fennell said: "For a while, I'd been wanting to make a revenge movie about female rage and to take the revenge trope and put a real woman at the center, with the physical limitations that most women have.
"We're used to the idea of a violent journey, but I wanted to look at how a real woman might take revenge, and I had an idea that it would be kind of tricky and malevolent and existentially threatening, rather than something more run-of-the-mill and AK-47 based."
Similarly, she explained the inspiration for the plot to BBC News, saying: "It's a huge part of hook-up culture, regrettably. "And there still isn't that much opprobrium on people who sleep with very drunk girls. It was absolutely commonplace when I was growing up, I think probably in most places it still is.
"I hope it's getting better, I still think a lot of people haven't thought about the stuff we discuss in this film very deeply, or they haven't thought about that kind of soft coercion that we often see."
Both Fennell and Mulligan have been recognized by the Academy Awards, with Fennell up for Best Director and Original Screenplay, while Mulligan is in the running for Best Actress. The film itself is also nominated for Best Picture and Frédéric Thoraval, the film's editor, is up in the line-up for Best Film Editing.
Mulligan, who won a Golden Globe for her performance in the film, told The Hollywood Reporter that she couldn't "quite get over" the Oscar nominations. "I was completely overjoyed for Emerald—just so, so happy. It really feels incredible what Emerald's achieved with her first feature film that was made in 23 days," she said. "To this level, it just feels sort of record-breaking. I can't quite get over it. So, that was extremely exciting. And then yeah, my surname comes last. So, it was a nightmare. When they were announcing the category, I went through a real rollercoaster of emotions. But I was completely overjoyed. I immediately FaceTimed with Emerald so we could jump around together."
How to watch Promising Young Woman online in the UK
Promising Young Woman will be available to watch on Sky and streaming service NOW TV exclusively from 16 April. All you have to do is have either a Sky subscription or watch it contract-free with NOW TV's Cinema Membership.
How to watch Promising Young Woman online anywhere else in the world
The film debuted in the US on Christmas Day 2020, showing only in select theatres due to the coronavirus pandemic. It is now currently available to rent on a few US streaming platforms including Amazon Prime, where you can rent it for $5.99 or buy it for $19.99. You can also rent the film on Apple TV, Youtube, Google Play, Redbox and Vudu at similar price points.
If you're currently outside of the US, you can watch Promising Young Woman on these platforms by using a VPN. Streaming platform rules usually mean you'll be blocked from using your subscription service if you're outside the country. But a simple solution is to use a VPN service, which changes your IP address allowing you to continue to use your subscription even when you're away from home.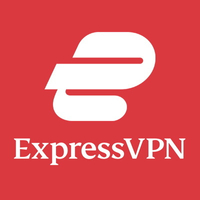 ExpressVPN | Get 49% off and 3 months FREE
Our favorite VPN service is ExpressVPN - rated the best VPN in the world right now, by our colleagues at TechRadar. It's simple to use, super secure, it's compatible with all your devices, there's a no-quibble 30-day money-back guarantee and if you sign up for an annual plan you'll get an extra three months absolutely free...
Getting an ExpressVPN is 100% risk-free thanks to their 30-day money-back guarantee.
Promising Young Woman trailer
Sagal is a journalist, specialising in lifestyle, pop culture, fashion and beauty. She has written for a number of publications including Vogue, Glamour, Stylist, Evening Standard, Bustle, You Magazine, Dazed and Wonderland to name a few.