Everything you need to know about Oscar-nominated director Emerald Fennell
Who is Emerald Fennell? The British director is not only making Oscars history but you'll recognise her from this hit Netflix drama too...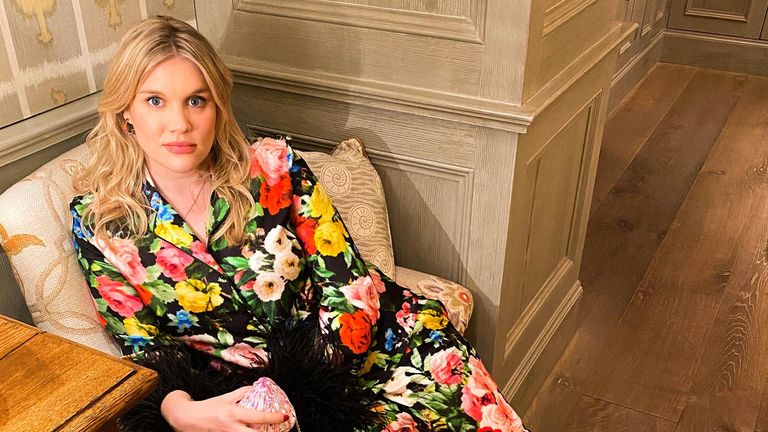 (Image credit: Getty Images / Colomba Giacomini / Contributor)
Emerald Fennell is a woman of many talents. The British director has made Oscars history as one of two women to be in the Best Director category – the first time two women have been nominated – with her debut feature film Promising Young Woman. 
Nominated alongside Nomadland director Chloé Zhao – who has also made history in her own right as the first Chinese woman and the first woman of color to be in the category – Fennell has taken awards season by storm, with her film nominated at all the major awards shows this season including the Golden Globes, Critics' Choice Awards, the upcoming SAG Awards, and the BAFTAs. However, you may be wondering why she looks so familiar. 
If you're thinking you've seen her before, it's probably in The Crown. As well as being the creator of one of the best movies of the year, the filmmaker stars in the hit Netflix period drama as Camilla Parker Bowles in seasons three and four.
Here's everything else you need to know about her... 
Going to the Critics' Choice Awards as your Totally Sober Aunt who has really taken a shine to your sweet boyfriend, Brian. Scooch closer, Brian! I don't bite!!! pic.twitter.com/xtXmZCnBoMMarch 8, 2021
See more
Who is Emerald Fennell?
Born in west London, Emerald has worked as a director, screenwriter, actor and author. The 35-year-old studied at the prestigious Marlborough College – the same school Kate Middleton attended – before she went to Oxford University. 
Throughout her time at university, Emerald acted in plays, catching the attention of an agent who helped her secure jobs in the industry. She comes from a family of creatives, which you may have gathered from her name. Her sister is fashion designer Coco Fennell, her father jewelry designer Theo Fennell and her mother, Louise Fennell, is an author. A successful bunch to say the least! 
💖💖💖Thank you @MaisonValentino @aquazzura and @Theo_Fennell 💖💖💖 pic.twitter.com/4qEt4541j0March 1, 2021
See more
What has Emerald Fennell been in? 
As well as her role in The Crown and of course, being the director and writer of Promising Young Woman –  a dark comedy thriller starring Carey Mulligan that premiered at the Sundance Film festival 2020 – Emerald has played Vanessa in Vita & Virginia, nurse Patsy Mount in Call the Midwife and has also appeared in films Anna Karenina and The Danish Girl. 
What has Emerald Fennell written/produced? 
Emerald's behind-the-camera work is equally impressive. She was head writer and executive producer for Killing Eve's second season, which earned her an Emmy nomination. She was also writer on the TV show Drifters. In 2018, she wrote and directed the darkly comic three-part short film Careful How You Go. 
What is she working on next? 
It was reported last year that she was working on the script for a musical adaptation of Cinderella with Andrew Lloyd Webber. According to a recent tweet by Andrew, the film is "coming soon".  Speaking to The Guardian, he said: "I have long wanted to write my own version of Cinderella but could never find a take on the classic story that really grabbed me. Emerald Fennell has written something truly exciting and original, and the moment I read her outline I knew I'd found my latest collaborator."