Is 'Talk To Me' streaming? Where to watch A24's Aussie horror flick
The supernatural thriller is a sleeper hit, but is 'Talk to Me' streaming just yet? Here's everything to know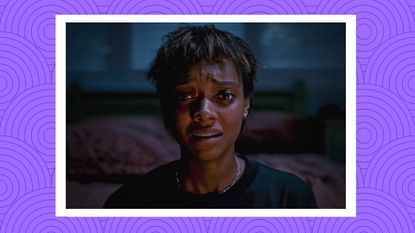 (Image credit: A24)
Spooky season is coming and horror movies are already bringing the thrills, but is Talk to Me streaming just yet?
One of the best scary movies of the year (it currently boasts a cool 94% approval rating on Rotten Tomatoes off 200-plus reviews), the Australian supernatural flick from director-brothers Danny and Michael Philippou follows a group of teenagers who "discover how to conjure spirits using an embalmed hand," reads the official logline from A24. "They become hooked on the new thrill, until one of them goes too far and unleashes terrifying supernatural forces."
It's been a breakout horror hit in theaters, so much so that there's already a prequel filmed and a sequel in development, but is Talk to Me available to watch from the comfort of your own home? Here's everything to know.
Is 'Talk to Me' streaming?
No, Talk to Me is not currently available for streaming and, as of now, the only way to see the A24 title is to seek it out at the theaters.
Following its world premiere at the 2023 Sundance Film Festival, Talk to Me premiered in theaters across the United States, Canada and the United Kingdom on July 28, 2023.
There's still no word on exactly when or where Talk to Me will hit streaming; however, recent horror titles from the arthouse production company, including X and Pearl, have popped up on Paramount+ following their theatrical releases, so we'll be keeping an eye out if the Aussie thriller joins its freaky brethren there.
When is the 'Talk to Me' digital release date?
A digital release date is still up in the air, but we do at least have intel on when Talk to Me will be available on home media like Blu-Ray and 4K Ultra H: Tuesday, October 3.
'Talk to Me' movie 2023 cast: who's who?
Twenty-six-year-old Australian actress Sophie Wilde—who you may recognize from her roles in the Stan series Eden, the BBC series You Don't Know Me and the ITV period drama Tom Jones—leads the young cast. Check out the full list of featured performers below:
Sophie Wilde as Mia
Alexandra Jensen as Jade
Joe Bird as Riley
Miranda Otto as Sue
Otis Dhanji as Daniel
Zoe Terakes as Hayley
Chris Alosio as Joss
Alexandria Steffensen as Rhea
Marcus Johnson as Max
Ari McCarthy as Cole
Sunny Johnson as Duckett
Watch the 'Talk to Me' trailer:
'Talk to Me' runtime: how long is the movie?
Talk to Me clocks in at a quick-paced, spine-chilling one hour and 35 minutes.
Why is 'Talk to Me' rated R?
Like most horror movies, Talk to Me isn't suitable for the youngins: its R-rating is for strong/bloody violent content, some sexual material and language throughout.
What's going on with the 'Talk to Me' sequel?
Yes, Talk to Me 2 is officially a go, reports Variety, with a script written by Danny Philippou and Bill Hinzman, and both Danny and Michael Philippou back to direct.
In fact, scenes for the sequel were written concurrently with the script for the first film. "Because I was writing it for so long and we were redrafting and redrafting, you just can't help but start writing other scenes, scenes of different people experiencing the hands, continuing on these characters' story," Danny Philippou told Deadline in July. "So, there's scenes for a sequel, yeah. And if A24 want it, I'll bloody give it to them."
Added Michael: "When you're writing and you know, say, the ending — and it's not just specific to Talk to Me; I think it's everything that we write — you think of the scenes after. What are the characters going to do after? How they're going to interact after the climax. So you always just naturally write, even though you're like, 'Oh, this is probably a bit rough.' [Laughs] But it's just fun because you love the characters and can just keep going."
As for whether the sequel will follow the same teens as the original, that remains to be seen. Michael Philippou told The Hollywood Reporter: "I guess a question would be, would you continue the story around Mia and those characters, or do you go to another part of the world? That's a debate." Stay tuned!
Christina Izzo is the Deputy Editor of My Imperfect Life.
More generally, she is a writer-editor covering food and drink, travel, lifestyle and culture in New York City. She was previously the Features Editor at Rachael Ray In Season and Reveal, as well as the Food & Drink Editor and chief restaurant critic at Time Out New York.
When she's not doing all that, she can probably be found eating cheese somewhere.