Is 'The Idol' about Selena Gomez? This is why viewers are convinced
The uncanny similarities to The Weeknd's famous ex have fans wondering: 'is The Idol about Selena Gomez?'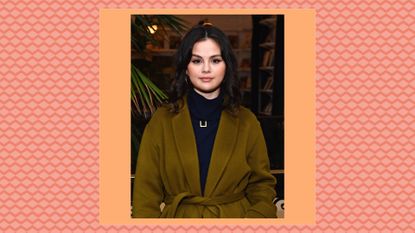 (Image credit: Getty Images/Gotham/FilmMagic/Future)
We've been wondering it for weeks: is The Idol about Selena Gomez?!
Ever since the HBO pop-star drama The Idol debuted on Sunday, June 4, it has has prompted plenty of questions. Is lead actress Lily-Rose Depp singing for real? What's the controversy surrounding The Idol? (Catch up on all of that juicy drama between The Weeknd and Rolling Stone here.) And, most dubiously, who is The Idol based on—is it Britney, is it Miley, or is it someone even closer to Abel "The Weeknd" Tesfaye, who is a star and co-creator of the series?
Some fans are convinced that Depp's character, the ambitious but troubled pop singer Jocelyn, is actually based on one of The Weeknd's most famous exes, Selena Gomez. But are they right? Here's what we know about the inspiration behind the controversial series.
Is 'The Idol' about Selena Gomez?
In the premiere episode of The Idol, it's revealed that pop star Jocelyn (Depp) is preparing a comeback after having to cancel her last tour due to a "nervous breakdown" following the death of her mother to cancer. Aiming to regain her cultural status following the mental-health mishap, Jocelyn does a photoshoot for the cover of her new album, which features a curious accessory: a hospital bracelet.
The choice of adornment reminds viewers of Jocelyn's recent facility stay, though her creative team is divided on including it on the cover. When Xander (Troye Sivan) asks Jocelyn's manager Nikki (Jane Adams) if the bracelet romanticizes mental illness, she's quick to reply: "Absolutely."
"You people are so out of touch, you college-educated internet people…mental illness is sexy," she tells him.
Superfans of Selena Gomez will no doubt recognize the reference: the singer, who has been very open about her own mental-health struggles over the years, notably sported a hospital band of her own on the cover of her single "Bad Liar" back in 2017. (Gomez had just received treatment for lupus.) And guess who she was dating back in 2017? You guessed it, The Weeknd. (They broke up in October of that year, after dating for 10 months.)
And just like Jocelyn, the "Calm Down" crooner also previously abruptly canceled dozens of dates of a huge tour—live shows supporting her 2015 album, Revival—for mental health reasons, citing side effects from lupus, including depression and anxiety.
The Idol viewers have also speculated that Jocelyn's relationship with her best friend-slash-assistant Leia (Rachel Sennott) on the show is eerily similar to the IRL friendship between Selena and Raquelle Stevens, who showed up frequently throughout the singer's Apple TV documentary, My Mind & Me.
As for the similarities between Jocelyn and his famous ex-girlfriend, The Weeknd said during a Cannes press conference in May 2023: "Jocelyn is definitely inspired by my experiences and the experiences of other artists that I've witnessed, male and female."
The series co-creator, Euphoria's Sam Levinson, doubled down on refusing to name names where inspiration was considered, adding during the Cannes panel: "We're not trying to tell a story about any particular pop star."
Instead, the show is more a criticism of the culture of fame than one specific figure. Levinson said of pop stardom: "It's a lot of pressure—to have to constantly be on, and to be what everyone wishes you to be.
"It's a lonely life… We can all pretend that everyone is looking out for someone's best interest, but I think fame really corrupts; it's really easy to surround yourself with myth-makers who continue to prop us up."
Fans react to those 'The Idol' Selena Gomez similarities
Viewers of The Idol were the first to pick up on the comparisons between Selena and Jocelyn whilst watching the show, with plenty of them expressing their disapproval at the similarities between the real-life woman and the fictional character.
selena gomez watching the idol pic.twitter.com/o01cWciakRJune 5, 2023
See more
who watched the first ep of the idol? i hope they're not trying to take a dig at selena bc i will fight pic.twitter.com/F1EBSk5c0JJune 5, 2023
See more
Rachel Sennott's character in The Idol is definitely based on Selena's handler "bestie" RaquelleJune 5, 2023
See more
Omg is it me or is The Idol very similar to Selena Gomez's documentary? Of her and her bff?? Like lots of similarities #TheIdolJune 6, 2023
See more
i feel like #theidol is the weeknd's way of taking shots at a certain artist....me thinks his ex selena gomez. all this talk about superficial music...im onto you abel! pic.twitter.com/bTzKjBtzdvJune 19, 2023
See more
Ou the Selena Gomez shade #theidol pic.twitter.com/cClrjAyiIOJune 5, 2023
See more
my main take away from the Idol is that I hope selena gomez is doing okay and am glad she is away from that manJune 6, 2023
See more
I feel like the idol is heavily inspired by Selena Gomez after seeing her documentary and I feel like Abel is so gross 😭I can't unsee it😭🫣June 12, 2023
See more
The Idol airs on Sundays at 9pm on HBO and Max, with the finale episode airing on Sunday, June 2.
Christina Izzo is the Deputy Editor of My Imperfect Life.
More generally, she is a writer-editor covering food and drink, travel, lifestyle and culture in New York City. She was previously the Features Editor at Rachael Ray In Season and Reveal, as well as the Food & Drink Editor and chief restaurant critic at Time Out New York.
When she's not doing all that, she can probably be found eating cheese somewhere.