Your May 2021 horoscope: what does this month have in store for your zodiac sign?
What does your May 2021 horoscope have in store for you? Time to find out...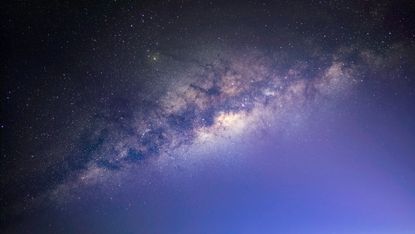 (Image credit: Getty Images)
Featuring the first eclipse season of the year, the beginning of two important retrogrades, and the oh, so awaited sign shift of Jupiter, May is one of the pivotal months of 2021!
The beginning of the month has a mellow start as Mercury and Venus reach out to Saturn, Neptune, and Pluto to help us connect the dots by creating a flow of communication. Even if you run into some blocks, this is a time to go for the gold.
The manifestation powers become real by the time the new moon in Taurus arrives on May 11th, just in time for the entrance of Jupiter into Pisces two days later. When Jupiter is in this dreamy water sign, the world experiences abundance in all its forms—romantic, creative, and monetary. Jupiter will be in Pisces from May 13 until July 28, gifting us the opportunity to make some exciting (and very needed) advancements in our lives.
Things get intense once Gemini season begins and Mercury retrograde arrives on May 29. The focus will be on communication, intellectual stimulation, and social connections. Three days later, task-master Saturn begins its four-month retrograde in Aquarius. During the time the "lord of time and karma" moves backwards in the sky, it often brings outdated lessons and reality checks. However, if you've been working hard on yourself, expect this wise planet to also reward your long-held efforts as well.
At the same time, the first eclipse season of the year begins with the supermoon lunar eclipse in Sagittarius on May 26th. Being powerful forces that mix the past, with the present, and the future, eclipses open and close doors, bringing surprising endings, beginnings, and fated events.
Hold on to your seats, because the month ahead will be everything but boring. Let's dive into what your May horoscope has in store for you...
May 2021 horoscope
Aries
May brings a big energetic shift your way, Aries. With your ruler Mars spending the entire month in water sign Cancer, you're going through a less active and more sentimental phase. This influence gets even more pronounced as Jupiter enters Pisces around midmonth, highlighting the sector of your chart that rules intuition and subconscious mind. Suddenly, you might be more interested in taboo topics like astrology, Tarot, and the occult. Allowing yourself to explore these practices can prove to be more than interesting. Lastly, Mercury goes retrograde on your communication sector on May 29th, kicking off three weeks of revisions in the way you express yourself and your ideas.
Taurus
It's birthday season for you, Taurus, and your focus should be on finding ways of celebrating how amazing you are. Still, with a lineup of planets pilling up in your first house of self, life is quite busy, and everyone seems to want a piece of your beautiful aura. The arrival of the May 26th lunar eclipse in your eighth house is worth mentioning, which might trigger a culmination in a major money matter, such as the arrival of venture capital, a loan, or an important settlement. Once Mercury begins to move backwards in your monetary sector on May 29th, it will be time to revisit your budget for the year ahead.
Gemini
You are heading into a very important month in your storybook, Gemini. On May 8th, Venus enters your sign, where it will stay for about three weeks, bringing you the opportunity to rest, relax, and enjoy the pleasures of life. The most exciting news of the months is magnanimous Jupiter entering your career house on May 13th, which will upgrade your status for the few months to come. However, do be aware of Mercury's backspin in your sign, which could slow down some of your progress during the entire month. This entire cycle is helping you to revise, review, and shift direction as new information emerges. Use it to your advantage!
Cancer
With Mars, the planet of action and assertion, spending the entire month in your sign, you're full of energy and ready to charge ahead! Jupiter's entrance into watery pal Pisces signals major growth for you in the months ahead when it comes to learning, exploring, and absorbing information. If you're been considering going back to school to learn something new, there is no better time than now! Lastly, this month's powerful solar eclipse in your sixth house of health and work signals a major milestone in either a career project or health issue. A celebration might be in order around month's end, dear Crab.
Leo
The month begins with an intense focus on the fixed sign of Taurus, which could mean obstacles and delays when it comes to attaining your most precious goals. However, as Gemini season begins on May 20th, the energy should begin to lighten up. For you, the best news of the month is the retrograde of Saturn in Aquarius, your opposite sign. The next few months should feel easier and will be about reviewing all the growth you have been experiencing since December. This also means that, if you've been working hard, your long-held efforts should see some rewards coming your way.
Virgo
You love the earthy energy of Taurus season, so the first twenty days of the month will allow you to expand your mind and explore new horizons. The May 11th new moon, especially, is an incredible opportunity to set intentions around what your heart truly desires. Nothing is unattainable for you around this time, so be bold when it comes to chasing your goals. Mercury's retrograde journey in Gemini should be an interesting ride, to say the least. Happening in your tenth house of career, it will be about reviewing your professional ambitions as well as the different processes you normally rely on to reach your goals.
Libra
The beginning of the month has an introspective tone for you with a lineup of planets occupying a secretive sector of your chart. By the time Gemini season arrives on May 20th, you'll be thirsty for experiences and knowledge, making it a great time to sign up for a class, or perhaps (safely) traveling to a much-desired destination. This month's full moon lunar eclipse is happening in your communication sector, bringing change to the ways you express yourself. Since Mercury will also be going retrograde, don't be too quick to come to conclusions. Give yourself time to think and absorb all the insights that will be coming your way.
Scorpio
April's supermoon brought a lot of change into your life. May brings not only an easier time for your sign, but an incredible opportunity to enjoy yourself. If you work in a creative field, Jupiter in water sign pal Pisces from May to July brings tons of inspired downloads your way. Open your mind, and your heart will follow, Scorpio. The May 26 supermoon and lunar eclipse bring an ending in the way you have been handling your finances. If you've been unhappy with your budget, this is the ideal time to reassess. The same goes if you feel like you haven't been valuing your gifts and talents. You were born gifted, Scorpio, and it's time to embrace that!
Sagittarius
May is a life-changing month for you, amazing Sag! Jupiter entering Pisces around midmonth means you will have access to incredible inspiration, self-compassion, and manifestation powers. Bringing a kind of energy that only shows up every twelve years, this is an opportunity that is not to be missed—it's time to reach for the stars! This month's supermoon and lunar eclipse is happening in your sign, which is set to close and open doors for you. Don't resist change, because whatever happens this month, is non-negotiable. Good thing your sign is a master at going with the flow. The universe is changing direction, with the intention of getting you to your most desired destination.
Capricorn
You begin the month with many planets positioned in friendly earth sign Taurus, which should be great for focusing your life on leisure and pleasure. Creativity is also a major theme for you this month, especially as expansive Jupiter enters your third house of communication from May 13 to July 28. Make room for new and exciting ideas, as some of them could prove to be extremely productive in the future. The month comes to an end with your planetary ruler, Saturn, going retrograde, kicking off the beginning of a long period of revision and deep contemplation of the lessons you have learned in 2021!
Aquarius
April was intense for you, and the good news is that May arrives with a much easier energy. Task-master Saturn has been in your sign since last December, prompting you to get good at "adulting" in life. As Saturn retrogrades in your sign's territory, it's time to revise what you have so far learned. So, for the next few months, definitely spend some time reflecting on this subject. More good news: Jupiter entering Pisces from May to July could very well translate into more money in your bank account. If you have been making strides at work, perhaps it's the perfect time to ask for that well-deserved raise.
Pisces
Life is about to get oh, so sweet, dear Pisces. Jupiter's entrance into your sign is what dreams are made of. What is it that you most desire in life? Be careful with what you wish for—because Jupiter could very well materialize it for you! This is especially true during the time the new Taurus moon rises in the sky, bringing an amazing opportunity to set intentions. Later on in the month, the powerful supermoon solar eclipse could bring a major milestone in your professional life. This might signal an achievement, promotion, or favorable award. Show the world what you got, Pisces.
Athena Antares is a traveling writer, astrologer, and mystic who believes in adding a touch of magic to everyday life. She has written horoscopes for numerous lifestyle publications and has dived deeply into astrological magic and manifestation spell work. In her spare time, Athena enjoys exploring new places, spending time in nature, and reading charts for her worldly clientele.