2021 horoscope predictions: how will the next year go according to your zodiac sign?
Your 2021 horoscope is finally here - so you can get a glimpse on how the next year will go for your zodiac sign...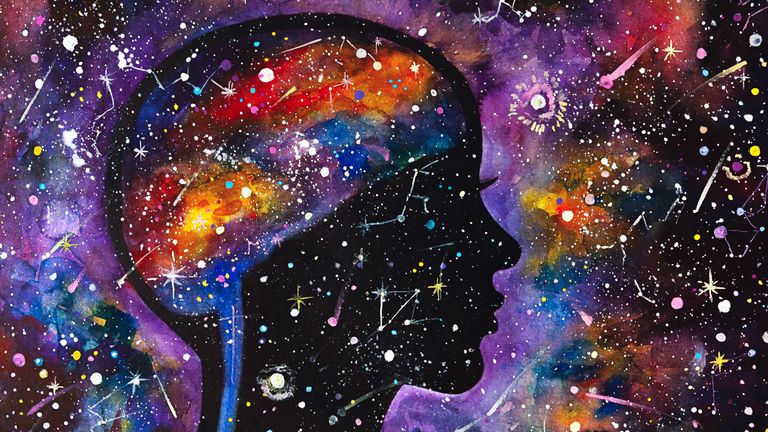 (Image credit: Getty)
Wondering what your 2021 horoscope has in store for you now we've almost made it through 2020? 
As expected, this was a unique year full of tough lessons and significant revelations. As we head into the new year, it's calming to know that 2021 is set to be easier, as it features less rare alignments and not as many testing planetary retrogrades. As the air element becomes prominent, humanity is expected to go through a great awakening that no human alive has yet experienced.
The Great Conjunction of Jupiter and Saturn that took place in Aquarius on the Winter Solstice set the tone for a brighter, more optimistic future. As these leading planets connect with innovative Uranus in Taurus throughout the year, the cosmos invites us to now, more than ever, embrace our originality. So, to make the best of this energy, give yourself permission to be bold, daring, and even weird when the times call for it. The Aquarian energy is all about freedom, activism, and out-of-the-box thinking. Be prepared to shed any deepest-seated beliefs about relationships, career, and life in general - as this will be a year in which all these themes will be evolving at the speed of light.
If you went through a lot in 2020, some things might begin to make more sense in 2021 as you get the chance to integrate all the transformation that took place. A total of three outer planets will be in their homes signs, which will realign us with our highest purpose and lend us cosmic permission to make our dreams come true. This energy will be available to us in the spring and the summer, when Saturn in Aquarius and Jupiter and Neptune in Pisces join forces to bring magic to our lives. Regardless of your star sign, these will be the best months of the year to make your boldest move yet and go for the gold!
Aries 2021 horoscope
Last year was about unearthing your real passions, Aries, and now it's time to put your findings into action! As your eleventh house of community gets highlighted, you're being called to focus on one of the things you do best: network. Now more than ever, finding groups of people who share your interests can catapult you to success - but don't forget, your goals also need to keep the greater good in mind. Because with healing Chiron remaining in your sign all year long, you're still in the journey of discovering how real growth only comes when it's from the heart. 
Taurus 2021 horoscope
Get ready for a huge upgrade, dear Taurus! As big-hitters Jupiter and Saturn continue their dance through your tenth house of career and ambition, you're about to step into major public visibility. This year, a big raise or a promotion could be in the cards. But to get there, you will have to do something that does not please you, which is go with the flow. Uranus' seven-year stay in your sign is teaching you that being open to change is necessary for your growth, and 2021 is the year you get that big lesson on what liberation really means! 
Gemini 2021 horoscope
You have been going through big life changes, Gemini, and this trend will continue in 2021! The year ahead is one of the most meaningful along your journey, which is why developing a good sense of awareness is vital. As you witness doors closing and opening, and people coming into and out of your life, trust that the universe is not bringing you what you think you want - but what you need. This is the North Node of Destiny in your sign bringing change to your life in the form of eclipses and powerful lunations to ultimately bring you closer to your desired destination. 
Cancer 2021 horoscope
Ready, set, dive in… If you think 2020 was interesting, wait until you check out 2021. The keywords here are transformation, regeneration, and self-mastery as Jupiter and Saturn inundate your eighth house of rebirth. Good thing you're not a sign that fears going deep, because when navigating this territory, what you could find is what really makes you tick. This will also be a time in which you will weigh if the give-and-take within your closes relationships is fair—and if it's not, you'll be ready to walk away. And don't worry, dear Crab, there are better things on the horizon. 
Leo 2021 horoscope
You're the only sign ruled by the mighty sun, Leo, and in 2021, that inner light is what will get you through. Wild Uranus in Taurus has been rocking your closest bonds to liberate you from pre-conceived notions about how relationships should be. And as this erratic planet and Saturn in Aquarius challenge you throughout the year, you might perceive more confrontation from those around you. The secret here lays in being more open to leaving your conform zone. Life will be moving fast, and as you will soon notice, the more you're willing to go with the flow, the more fun you will end up having. 
Virgo 2021 horoscope
You'll be happy to know that your 2021 theme is really in-tune with your nature, Virgo. For you, the year ahead is about fine-tuning your daily routines, and therefore, your productivity! Hosting both Jupiter and Saturn in your house of health will also help you make adjustments to your wellness routine, so don't hesitate to test new approaches in this area of life. Lastly, do pay attention to interesting synchronicities, as the Nodes of Destiny in mutable sign pals Gemini and Sagittarius can bring some interesting and out-of-the-blue encounters with people who can help you along the way. 
Libra 2021 horoscope
You happen to be one of the luckiest signs this year, Libra! The elemental shift into air will have you feeling like a fish in the water, finally free from the blockages that had been ruining your groove in previous years. What's more exciting is that your magnetism will be at an all-time high, so if you're looking for a partner, this might be your year to shop around for the perfect companion. You will also enjoy increased creativity, making this the perfect year to explore any type of art form either for business, or just for plain fun! 
Scorpio 2021 horoscope
No one understands the power of transformation better than you. Ruled by powerful Pluto, you know that life is a constant work in progress, and this mindset is what will get you through 2021. You see, Scorpio, what you're about to experience is a shattering of old ways of working, thinking, loving, and living. Sounds intense? It certainly is - and you know what else it is? Exciting, as well as liberating! As Jupiter and Saturn clash with Uranus in fixed signs throughout the year, you'll be forced to think and act differently. But ultimately, Scorpio, these challenges will only make you stronger, bigger, and bolder!
Sagittarius 2021 horoscope
Good thing you're always staring at the horizon, ready for the next thing. Because the year ahead is full of big, meaningful lessons for you, dear Sag. With the South Node of Destiny in your sign for most of the year, you're learning that your approach to relationships, career, and life in general, is quickly changing. And as your planetary ruler Jupiter spends most of the year in future-forward Aquarius, you're ready to toss everything that no longer serves you, in exchange for newer, more exciting vistas. You're a big picture kind of person, but cultivating curiosity will ultimately drive you to find what really makes you tick.
Capricorn 2021 horoscope
Last year's intense, life-changing astrological focus was on your sign, and with Saturn finally out of there, you're with no doubt starting to feel oh, so much lighter. You've done all that self-work, Capricorn, and now you're ready to reap the rewards of all your efforts. As your second house of money and values gets lit, your 2021 theme is nothing but… manifesting! Whether that's a job, a relationship, a new home, or a completely new life, trust us when we say that anything is possible when lucky Jupiter is pulling out all the stops in order to reward you. 
Aquarius 2021 horoscope
How does it feel to be the star of the show? That's exactly what you're about to find out! Lucky as you are, you get to be the star sign showing humanity how to move forward - and do it in a cool, progressive, and innovative manner. Unpacking the riches from the Great Conjunction, Saturn in your sign means there will be long hours and hard work involved; but Jupiter's presence makes sure that all that work doesn't go unnoticed. So if you've been looking for the right time to make your mark, this is your absolute best year to shine, Aquarius!     
Pisces 2021 horoscope
2021 is a great year to be a Pisces, and only the beginning of a fabulous story. With both of your rulers Jupiter and Neptune in your sign in the spring and the summer, you can manifest the life of your dreams. But to get there, you will have to - at least once in a while - keep your feet on the ground. Luckily, the Nodes of Destiny in Gemini and Sagittarius will lend you a hand by keeping you accountable and reminding you that not all that glitters is gold. And that whatever is not really in line with who you are becoming is worth letting go. 
Athena Antares is a traveling writer, astrologer, and mystic who believes in adding a touch of magic to everyday life. She has written horoscopes for numerous lifestyle publications and has dived deeply into astrological magic and manifestation spell work. In her spare time, Athena enjoys exploring new places, spending time in nature, and reading charts for her worldly clientele.