Retinol vs. retinal: What's the difference and which one should I use?
We asked the experts about the differences between two popular forms of vitamin A, retinol v retinal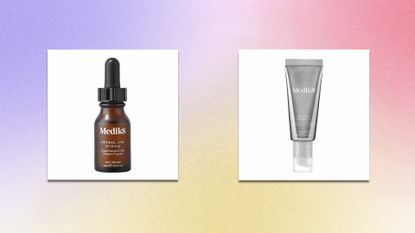 (Image credit: Medik8 / Custom)
Vitamin A is one of the skincare world's best-loved ingredients, but its many forms can get a little confusing. Torn between retinol vs. retinal? You're in the right place to decide which one is best for you.
Retinoids have surged in popularity over the last five years, as the world wised up to their proven ability to reverse wrinkles and fine lines. They also have a long-standing reputation as being great for blemish-prone skin and being able to help treat acne. Yep, these are some pretty powerful skincare ingredients.
So if you're looking to start using one of the best retinol serums or a retinal-based product in your skincare routine, we're here to explain the difference between these two wonder forms of vitamin A. We sat down with a few experts to help decide which is better for your skin type in the great retinol vs. retinal debate...
Retinol vs. retinal—what are the key differences?
The biggest difference between these two forms of vitamin A is a little sciency, but thankfully aesthetics expert and GetHarley practitioner Dr Sophie Shotter has put it into layman's terms for us.
"Retinal is maybe less well known than retinol, but is a great ingredient to look out for," she tells us. "Within the skin, retinol undergoes conversion to retinal and then from retinal to retinoic acid—the form of vitamin A that the skin actually uses.
"Because retinal is one step further along the pathway, its conversion to retinoic acid is quicker and more efficient than retinol.
"The result is that retinal acts up to 11 times faster than retinol when providing its anti-aging, anti-blemish, and radiance-boosting effects," Dr. Shotter continues. "The great news is that retinal also doesn't cause any more irritation to the skin than retinol—just quicker, more powerful results."
In short, this means that retinal gets to work more quickly than retinol (think of it this way—the fewer stops a train has to make, the quicker it reaches its destination). The problem is it's also a far more unstable ingredient, meaning formulas containing retinal tend to be rarer and are often more expensive.
Is retinal better than retinol?
Neither form of vitamin A is "better" than the other exactly, it's just that retinal will yield results faster than retinol. "Retinal is a great choice for those who want to achieve a quicker result, say for example someone who wants to work on their skin before a wedding," Dr Shotter tells us.
"Both products confer the same anti-aging benefits, but the main difference is in the speed at which those results can be achieved."
Do some skin types benefit more from retinol or retinal?
"Most skin types can benefit from incorporating some form of vitamin A into their routine, providing that there is a lower strength of both types of vitamin A," explains Dan Isaacs, head of research at Medik8. The brand's Crystal Retinal 1 is formulated with 0.01% retinaldehyde, a low strength that they say is ideal for those with sensitive/redness-prone skin. When your skin gets used to this low level, you can move up to Crystal Retinal 3, and so on.
"Both retinol and retinal can cause skin dryness and irritation. It is a matter of getting used to the product and introducing it into your skin regime gradually over time," explains consultant dermatologist Dr Alia Ahmed. "If skin is prone to being dry or irritated easily, it makes sense to use a less potent retinoid to start with."
Isaacs notes that retinal has the added bonus of antibacterial properties, making it an even better option for blemish-phone skin types. So if you're looking to treat blemishes with your vitamin A, this could be an even better choice for you.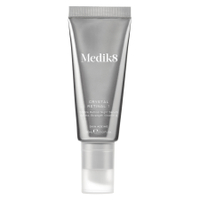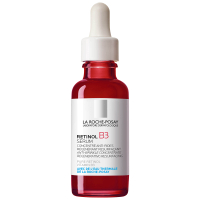 La Roche-Posay Retinol Serum with Vitamin B3, $39.99, Ulta (UK £38, Lookfantastic)
An entry-level retinol serum that's a good option for sensitive skin types, at a 0.3% concentration formulated with niacinamide.
So retinol vs. retinal—which should I go for?
So, in short, these two offer the same skin benefits, but retinal yields faster results while retinol is easier to stabilize, more widely available, and likely to be cheaper.
If your skin is very, very sensitive, you may prefer to use a retinol alternative such as bakuchiol. Results aren't exactly the same, but they're fairly similar without side effects like retinol peeling, and it's safe to use during pregnancy.
Lucy is a beauty journalist who has written for titles including Marie Claire, Cosmopolitan, OK!, woman&home and Women's Health, as well as regularly contributing to My Imperfect Life. Her work covers everything from skin and haircare tips to trying and testing the latest beauty launches, and interviewing celebrities and experts. A certified dog person, her other interests include mental wellbeing, books, piña coladas and not getting caught in the rain.