Stephen Lawrence Day: everything you need to know and how to get involved
Stephen Lawrence Day is on 22 April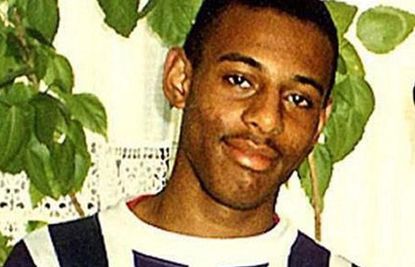 (Image credit: Photo by Metropolitan Police via Getty Images)
Stephen Lawrence is a name that'll be remembered in the UK forever. It's the name of a young Black man who was brutally murdered in a racially motivated attack in 1993, at just 18-years-old. For decades, his parents have been fighting for justice and campaigning for a better and safer world for young people of color. His mother, Doreen Lawrence, has been the driving force for change, birthing Stephen Lawrence Day—an annual nationwide celebration of his life.
This year, the day is marked on the same week as the verdict on George Floyd's case announced, which makes it more poignant than ever. Here's everything you need to know about his story, Stephen Lawrence Day, and how to get involved.
What happened to Stephen Lawrence?
On April 22, 1993, Stephen Lawrence was murdered in a racially motivated attack. His parents launched a private prosecution against three suspects but it failed in 1996. As a result, they campaigned for an inquiry into police misconduct for years before ultimately in 1999, a report titled the 'Macpherson report' concluded that the investigation of Stephen's murder had been "marred" by institutional racism in the Metropolitan Police.
His murder went unsolved, with no one being charged for another decade. It was first in 2011—18 years after Stephen's murder—that two of the six accused men, Gary Dobson and David Norris, were found guilty of his murder.
When is Stephen Lawrence Day?
Stephen Lawrence Day is now marked annually on 22 April. This is the third year it has been celebrated officially after it was recognized by then Prime Minister Theresa May in 2018, following the 25th anniversary of his death. The first Stephen Lawrence Day then took place in 2019.
When recognizing the day as an official remembrance day, May said the Lawrence family had "fought heroically to ensure that their son's life and death will never be forgotten".
Stephen's mother, Doreen, marked the first Stephen Lawrence Day by sharing some words in an article for The Guardian. "I hope that the first National Stephen Lawrence Day will help to drive forward an important national conversation about how we can all build a fairer and more inclusive Britain," she wrote. "But more importantly, I want this day to inspire our country's future generation into living their best life – in the same spirit as Stephen."
Doreen, who worked tirelessly to get justice for her son, became a member of the House of Lords as Baroness Lawrence of Clarendon, OBE, in 2013 for her dedication to police reform in the UK. She also founded the Stephen Lawrence Charitable Trust and later the Stephen Lawrence Foundation.
What is the Stephen Lawrence Day foundation?
The Stephen Lawrence Foundation was launched in October 2020, which is UK Black History Month. Doreen describes it as "the only home of Stephen's legacy" and is designed to inspire children and young people to dream by using the "3 Cs" model—Classrooms, Community, and Careers. With the events of last summer, which sparked the largest global Civil Rights movement with Black Lives Matter protests echoing all over the world following the police murders of George Floyd, Breonna Taylor, and countless other black unarmed victims of racially charged police brutality, the Stephen Lawrence Foundation was needed more than ever.
How can I get involved with Stephen Lawrence Day?
To mark this year's Stephen Lawrence Day, the foundation has invited people to create artwork around the subject of Stephen's life and death. This can be anything from designing posters to writing poetry. They have also created a film where a group of contributors recite a poem written by musician Max Cyrus, and featuring Ian Wright, Arlo Parks, Celeste, and Keir Starmer, among others. To spread awareness, you can like and share it on your social media accounts if you wish.
Additionally, the foundation is also launching the #challengeaccepted initiative which asks the public to commit to making a change by sharing the hashtag and doing one (or all) three proposed challenges on Stephen Lawrence Day: do good, get creative and share the learning.
Sagal is a journalist, specialising in lifestyle, pop culture, fashion and beauty. She has written for a number of publications including Vogue, Glamour, Stylist, Evening Standard, Bustle, You Magazine, Dazed and Wonderland to name a few.