'The Real Housewives of Dubai' is coming, and Bravoholics are freaking out
Andy Cohen says 'The Real Housewives of Dubai' will 'blow the lid off the franchise'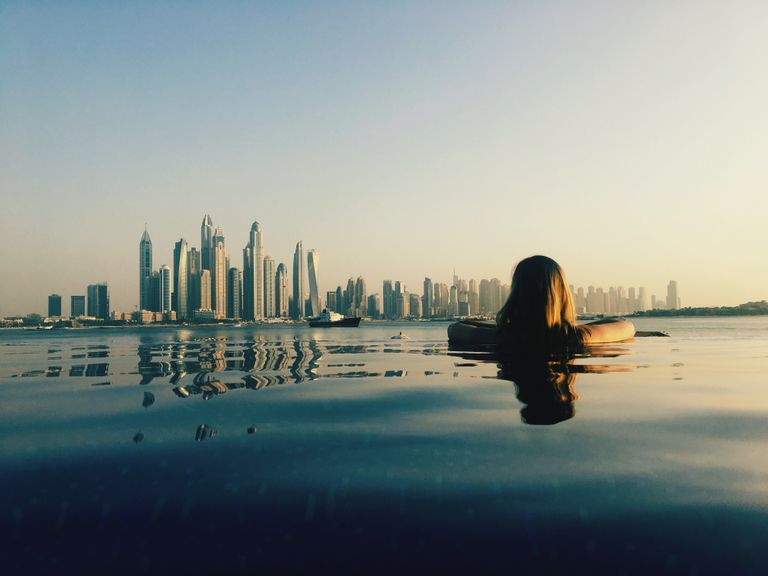 (Image credit: Getty)
Ready for an international adventure? The Real Housewives of Dubai are landing on Bravo, and they're definitely going to make it nice.
The network has completely thrown devotees for a loop in the best way possible, on a Monday morning no less! On November 1, 2021, Bravo took to Instagram to tease followers with the big news. "Watch this space," the account warned—and fans obliged.
That's how they quickly learned that a new TV show about gossip, friendship circles and—in typical Bravo fashion—drama is set to hit screens. We've been to New Jersey and New York, and we've hit West Coast hot spots like Beverly Hills and Orange County. Potomac and Salt Lake City are the most recent Housewives additions, but it only makes sense to go abroad, right?
"This is going to blow the lid off the entire franchise," executive producer Andy Cohen said on the TODAY show on November 1.
"Get your passports, our 11th city! We are going to the billionaire's playground, the city of gold, the desert oasis—The Real Housewives of Dubai."
We have a feeling this is going to be a wild ride.
---
---
Watch 'The Real Housewives of Dubai' promo:
Although information about the new show is slim, fans have learned that the Housewives franchise is finally going international, thanks largely to a few Instagram posts. What better place to bring the series than the City of Gold? If this city's nickname doesn't beg for a reality TV show, we're not entirely sure what does.
"Life isn't all Dubai and rosé...but it should be," the promo's Instagram caption read.
(There's going to be rosé? Do we have a new Lisa Vanderpump coming our way?)
Many are pleased with the announcement, as evidenced by the Instagram comments.
"Sign me up," one follower wrote. "I am here for this," another chimed in. Per usual, there were plenty of heart and applause emojis to go around.
Some fans, however, were a bit confused by the reveal, noting that the country hasn't been particularly LGBTQ+-friendly.
When will 'The Real Housewives of Dubai' premiere?
We'll have to keep up with US-based shenanigans for the time being, as The Real Housewives of Dubai isn't set to premiere until 2022. Although a date has yet to be revealed, we'll keep you in the loop as soon as we know more.
(Psst: Andy, all of your followers are patiently waiting for the deets.)
Who will star on 'The Real Housewives of Dubai'?
Let's face it—everyone has a favorite housewife. While some are partial to Luann de Lesseps' cabaret performances, others have flocked to RHOBH newcomer Kathy Hilton. Some of us are still mourning the Bethenny Frankel exit. Who knows what awaits us in Dubai?
A cast has yet to be formally announced, but fans have a feeling they'll be introduced to the new reality TV personalities very shortly. Of course, we'll be here for you as new details from Bravo emerge.