This is how all the zodiac signs are being affected by this Mercury retrograde
Yes, it's back—but it's not all bad news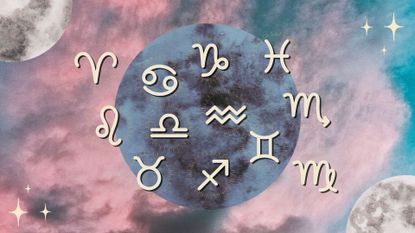 (Image credit: Future)
Mercury in retrograde is back for a third (!) time this year—did you miss it? The infamous planet will be retrograde in Virgo between August 23 and September 15, and we're already dreading what it will bring (Exes? Broken phone? Missed flights?).
In astrology, Mercury is a vital planet for our overall experience, as it rules all types of communication as well as our mental processes. When Mercury goes retrograde (which occurs three to four times a year), the way we speak, write, and exchange messages experiences an overhaul. Any change requires an adjustment, and that is exactly what we will be asked to do during these three weeks!
What's hard about this Mercury retrograde is that it will overlap with the retrograde of Venus, between August 23 and September 3. During this time, expect to be challenged as things around you change and you get asked to rewire your brain and adopt new ways of approaching relationships and life in general (reach for your Mercury retrograde crystals if you need extra help during this time).
Now, let's get to the good part! The good news is that if we allow ourselves to change our perspective, the gains could be substantial. From September 3 to September 9, Mercury will be connecting with lucky Jupiter, opening roads of growth that were previously closed. Something that didn't seem possible before could be available to us now, so keep your options as well as your mind open. September 5 and September 6 are also important days for reflection as a lot of information becomes available or certain situations get illuminated. During these two days, seek time alone to contemplate the issues and themes that are plaguing your mind now.
Meet the expert: Narayana Montúfar
And there's more good news! The analytical and methodical sign of Virgo is an ideal pairing for Mercury, which will be incredibly helpful when it comes to fixing anything that seems broken or not working properly in our lives. From your career strategy to your wellness routine, to the boundaries within your relationships—Mercury retrograde will help you examine it all, so you can make the necessary adjustments after it goes direct on September 15.
Read on to find out how this Mercury retrograde will affect you—and don't forget to read for your rising sign as well as your sun sign.
How the zodiac signs are affected by this Mercury retrograde
Aries Mercury retrograde 2023
Bad news, Aries. Some of the recent work projects you recently wrapped up could show some mistakes or delays and will need to be reviewed. The good news: these setbacks are necessary for these projects to actually succeed in the long run. In the end, this Mercury retrograde boils down to a necessary revamp of your overall strategy. Review, rethink, and revise will become your favorite words during these three weeks, and they will reflect on some serious success stories once the next season, the fall, arrives. Take these setbacks as opportunities to perfect your craft and you will come out a winner!
Taurus Mercury retrograde 2023
Blasts from the past are in store for you, dear Taurus. Retrograde Mercury could bring back friends, lovers, and situations from the past. But these return not to necessarily pull you back, they are here to show you how far you've come. And most importantly, they are here to help you realize how much further you can travel! Your vehicles to get there are: new colors, new habits, and even new people. Newness always involves taking risks, so here's your chance to time-travel to new horizons! By the time September 15 arrives, you will know the colors and shades of your new favorite palette.
Gemini Mercury retrograde 2023
Does your home truly feel like a sanctuary, Gemini? If the answer is yes, congratulations! If the answer is no, you get to harness this retrograde in creating a place that truly feels like home to you. This could be as simple as rearranging the furniture or the art, or even just updating a little corner that has been forgotten. Some Geminis could experience actual changes now with roommates moving in or out. Or perhaps, deep conversations need to take place between family. In the end, you will be left in a more grounded place due to the time invested in creating a home life that feels completely comfortable.
Cancer Mercury retrograde 2023
Communication is a vital part of being human, dear Cancer. If you, like many of us, have been hiding in your shell due to the recent relationship drama happening all around—well, you might need to catch up during Mercury retrograde! Your phone, email, DMs, and mind will be busy, so make sure you schedule time alone to analyze all these messages before you respond. In the end, you will notice that the way you communicate with the outside world is changing and is becoming more grounded and strategic. Fewer words and bigger actions might resonate with you more now!
Leo Mercury retrograde 2023
You've been transforming at a deep level, Leo, and Mercury retrograde is here to assist you in that process! These three weeks are about thinking about what's truly valuable for you—especially if you've recently made changes in your career or concerning your services. How much will you charge? Or what is truly worth spending money or even your energy on? Make lists, crunch the numbers, and even create a spreadsheet of your incoming money as well as expenses. Then, with this information in hand, make the necessary adjustments after September 15.
Virgo Mercury retrograde 2023
Something about you has deeply changed in the past few months, Virgo. While these shifts might have so far only manifested during sleep, meditation, or deep thinking, they are heralding a new way of approaching your environment. The time has come for you to change one of your life strategies, and Mercury retrograde is here to assist you in that process. Whether it is something about your personality, the people you interact with, or your spiritual or wellness routines, avoid overthinking things. The response comes from intuition and from your heart, not your mind!
Libra Mercury retrograde 2023
It's time to retreat, Libra. Clear your calendar between August 23 and September 3, because you will need more sleep and downtime than usual. It's also possible that a personal situation will require deep thinking, and only solitude and rest will help you decode the steps you should now follow. Keep yourself accountable—because when Venus (your planet) goes direct on September 3, you might want to jump on the social wagon and ignore giving time and thought to the transformation that is taking place behind the scenes. Keeping a dream journal during these three weeks could prove enlightening!
Scorpio Mercury retrograde 2023
For the last few months, you've been considering making changes to your career, Scorpio. Now that you are beginning to have a clearer view of what those changes look like, it's time to figure out who will help you make them! Over the next three weeks, retrograde Mercury will expose who are the collaborators, acquaintances, and ever providers you need to onboard into your strategy. Do be aware that this is a "separate the wheat from the chaff" type of energy, meaning that some names might need to be erased from your list.
Sagittarius Mercury retrograde 2023
Prepare to welcome change in your professional priorities, Sagittarius! Mercury retrograde in your career sector will break the news that, to be successful, you will have to change your overall strategy. Plan to review important projects and maybe even your long-term goals. If you are not happy with your job, this is your golden opportunity to resign and invest your precious time and effort into something that truly feeds your soul! If you're not yet sure of what that is, traveling to an exotic destination after September 3 could be exactly what you need to find it.
Capricorn Mercury retrograde 2023
Have you ever heard the phrase: "You can't get a different result with the same formula?" Well, retrograde Mercury will expose the outdated beliefs that are getting in the way of you getting what you want. Opening your mind involves zooming out so you can see a situation from the big-picture perspective, as well as educating yourself about the different routes that could take you to your desired destination. Studying, researching, and re-examining is the vibe now and what will restore your confidence, dear Capricorn.
Aquarius Mercury retrograde 2023
A deep transformation in your relationships has taken place, Aquarius—and this work continues! Conversations around the give-and-take within your closest bonds will be necessary. This could be due to a normal evolution of your commitments but also due to new information coming to light. This need to dig deep will be stronger if you are in a serious partnership or if you're considering taking things to the next level. If you're moving in together, adding a label to your connection, or taking marriage, try delaying big actions until after September 3, which is when Venus (the planet of love) goes direct.
Pisces Mercury retrograde 2023
Be prepared to have discussions about something you might not necessarily love, Pisces: boundaries. With everyone experiencing so much transformation lately, people are more confused than ever about limitations. Over the next three weeks, you might have to re-negotiate a romantic relationship, your needs with a coach or therapist, or even the signing of a new contract. Go deep and be honest about your desires and expectations during these three weeks. However, delay the signing of a contract or making a commitment until after September 15, when the retrograde is fully over.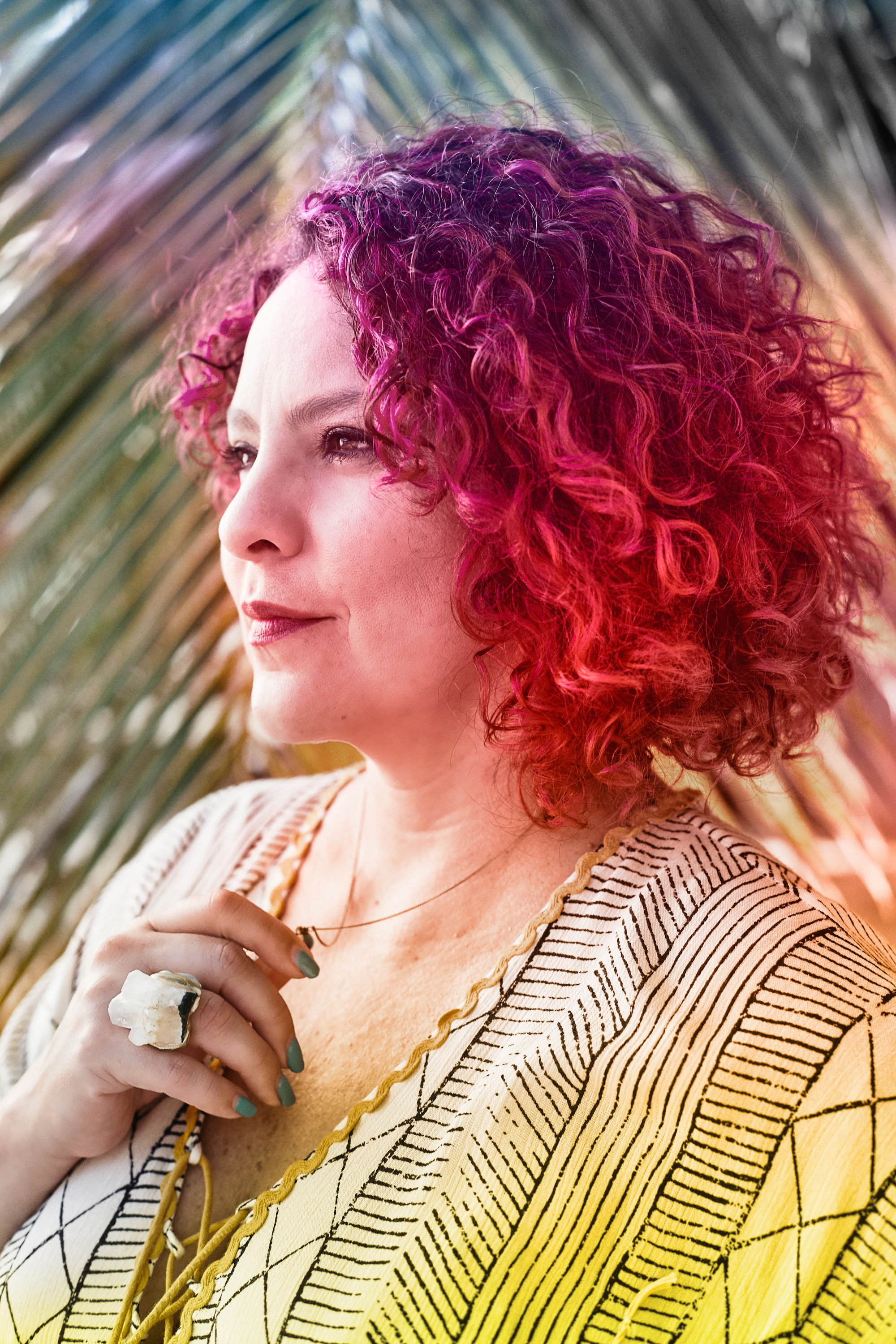 Narayana Montúfar is My Imperfect Life's resident astrologer, responsible for our weekly horoscopes and monthly horoscopes. She's also an artist, writer, and energy healer who finds inspiration in the symbolic language of astrology. An expert in the astrological studies of the Moon, she's the author of Moon Signs: Unlock Your Inner Luminary Power and was featured as one of Medium.com's Authority Magazine 2020's Strong Female Leaders, Destig Magazine's Top Artists to Collect in 2020, and one of Vogue's 13 Astrologers to Follow in 2021.
You can also find her astrological work featured in numerous lifestyle publications like Teen Vogue, Refinery29, InStyle, Brit+Co, Bustle, Pop Sugar, Well + Good, Women's Health, Romper, and more. In her private astrology practice, Narayana's holistic approach seeks to create a positive impact by connecting each one of her clients to the uniqueness of their chart and illuminating their path toward the ultimate state of self-empowerment and self-discovery.