Vanessa Kirby speaks out about her harrowing performance in 'Pieces of a Woman' as critics react
The actress has received Oscar-buzz for her performance in the heartbreaking new Netflix film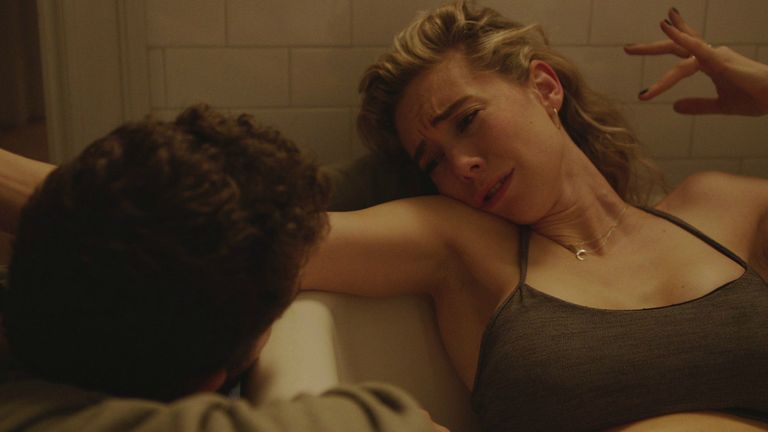 (Image credit: Netflix)
Vanessa Kirby has been praised by fans and critics for her performance in the new Netflix original film, Pieces of a Woman. 
The highly anticipated film was one of the movies added to Netflix this month, after being a huge talking point following its premiere at the Venice International Film Festival last year.
Written by Kata Wéber and directed by award-winning filmmaker Kornél Mundruczó, the movie (which also has Martin Scorsese as an executive producer) focuses on and around a traumatic home birth that ends tragically, filmed in an astonishing 24-minute single-shot scene. Kirby's character, Martha, presents a phenomenal portrayal of grief as the heartbreaking events leave her isolated from her partner (controversially played by Shia LaBeouf)  and her family. 
In an interview with Esquire, the actress, who is hotly tipped for Best Actress at the Oscars, has opened up about how she managed to portray the complex emotions of her character and deliver what has been described by many as a career-defining performance.
Vanessa Kirby on shooting the home birth scene
"I had to understand what it's like to be expecting your first kid, which I've never done," she told the magazine. "I had to understand birth and labor. I had never seen that in real life. And then understand the grief of not having that person that you've been preparing for in your life."
While she watched plenty of childbirth documentary, she explained that none of them showed the "horror of it, the madness of it. It was all just kind of PG. I realized I had to try and see someone in partum." So that's what she did, after receiving permission from a woman giving birth at the Whittington Hospital in north London.
"I sat there with my scrubs on and I watched for five or six hours as she went through this really difficult birth, with no painkillers. An emergency button was pressed, forceps were used, it was so mind-blowing. I couldn't have done it without that amazing woman giving me that gift."
The Hollywood Reporter's film critic David Rooney wrote that Kirby "gives a tough performance, bleeding beneath her armor-plated guard but refusing to soften Martha's abrasive sides as she undertakes the isolating work of learning to live with her loss." Meanwhile, The New York Times'  Jeanette Catsoulis wrote: "Vanessa Kirby gives an intensely physical performance as a woman whose life and marriage are upended by the death of a child." 
Empire's editor-in-chief Terri White was also full of praise, writing: "Vanessa Kirby and Shia LaBeouf put in career-best performances in this crisp, fluent take on unimaginable trauma."
Reactions to the film on social media have been similar, with viewers taking to Twitter to applaud Kirby's role. "Vanessa Kirby's performance was flawless and heartbreaking. pieces of a woman has left me into a woman in pieces," one woman tweeted. Similarly, another tweet read: "#PiecesOfAWoman will surely leave anyone's heart in pieces; a profound artistic look on loss, maternity, and family. a heart-wrenching story intensified by Vanessa Kirby's emotional and raw performance." Hundreds of others followed suit. 
Pieces of a Woman is now available to watch on Netflix.