Your weekly horoscope is here: April 10 - April 16
Your weekly horoscope is here—and we're in for a fun (and lucky) week in the sky...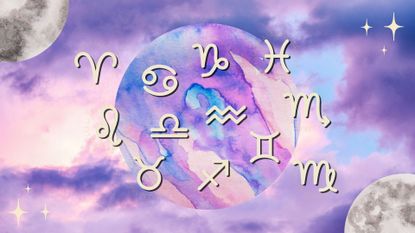 (Image credit: Future)
Welcome to your weekly horoscope—time to get ready for a fun (and lucky) week in the sky! The pleasure planet, Venus, enters Gemini on Monday, turning up the social heat. This planet-sign combination is the most fun when it comes to flirting and making friends, so expect your desire to be out and about become stronger over the next three weeks. As you sink into this vibration, however, don't avoid your responsibilities for the sake of amusement. The clash Venus forms with Saturn during the entire week could mean tough consequences for those who skip steps.
April 11 is a sweet day as the sun illuminates the powers of the planet of luck—Jupiter. This once-a-year aspect could bring good news to many signs and can also be harnessed for personal, professional, and spiritual growth. Today, take a risk, make a move, and visualize a positive future for yourself!
The weekend is ideal for adopting a slow approach to life. Vesta—the asteroid of spiritual devotion—enters the skies of Taurus. From now until June 22, the mantra "my body is my temple" will not only resonate strongly, it will carry you through the deeply transformative next few weeks. Either on Saturday or Sunday, connect with your body in an effort to listen to it. Then, feed it exactly what it needs: rest, movement, or nurturance.
Time to check your horoscope for your rising as well as your sun sign—and if you need more intel from the stars, don't forget to check your April 2023 horoscope and your 2023 horoscope predictions too.
Meet the expert: Narayana Montúfar
Weekly horoscope: what does this week have in store for you?
Aries weekly horoscope
This could be one of your lucky weeks, Aries! You could see a trip, a course, or even a professional goal materializing right in front of your eyes. This will be especially true if you were born between April 5 and April 15, or in the case you've been doing a lot of healing work in the past few months. If you have financial debt, asteroid Vesta entering Taurus means true dedication to paying it off or at least making considerable headway over the next two months.
Taurus weekly horoscope
So many things are happening for you, which is great news, Taurus! However, you could also come to the realization that you can't do everything—if you are meant to be successful. Early in the week, you get the chance to cut back on a previously made commitment, so act now! Asteroid Vesta enters your sign, initiating you on a two-month journey of absolute devotion to yourself. Taking care of your body and nurturing it with healthy food should be your vibe now!
Gemini weekly horoscope
As lover Venus enters your sign, you become a hot commodity, Gemini. Social invitations will roll in non-stop, and all eyes will be on you for the next three weeks, and you should bask in that glory! If you happen to meet someone at the beginning of the week through networking or community work, this person could have a positive effect on your future, so make sure to get their info or at least exchange social media information.
Cancer weekly horoscope
Don't be shy, Cancer—go ahead and get on that throne! From now up until May 15, you could become a star in your field as this week's lucky conjunction magnifies the possibility of landing a big job or title. This is an energy you only get every twelve years, and it is not to be missed! If taking a new opportunity means giving up on some other small projects, release yourself from those at the beginning of the week.
Leo weekly horoscope
This could be an ultra-sweet week for you that will help you expand in the direction of your dreams, Leo! Whatever your desire is, the sun and Jupiter could help you materialize it. While this energy is primordially positive, the only thing that could ruin it would be to "try to do too much." Since the pace of life will greatly slow for everyone in the next few months, only commit to those projects and events that truly matter for your overall goal.
Virgo weekly horoscope
Success is in your stars, Virgo! Lover Venus enters your career sector this week, bringing the possibility of growth in this part of your life. A new project, contract, or even business partnership could gel over the next three weeks and have a positive and long-term effect. To grab a sweet deal, you might have to get out of your comfort zone, however. Luckily, asteroid Vesta entering Taurus will instigate you to keep an open mind to futuristic and out-of-the-ordinary opportunities.
Libra weekly horoscope
This is a sweet week for your love life, Libra. If single and looking, you will have the chance to meet many love interests over the next three weeks as Venus enters Gemini. Like a pretty butterfly, you will be able to "pick and choose," so enjoy the Spring fever vibes! If you've already been dating someone, you could reach a whole new level of intimacy under this week's fortunate conjunction reawakening your most joyous, optimistic side.
Scorpio weekly horoscope
Set yourself free, Scorpio! Deeply committed to your word, you are someone who comes through. However, this week's energies allude to your desire to move away from a partnership or deal previously made—either romantic or business. Act now, while you have the chance, as this energy begins to dissipate on April 20. Venus entering Gemini, which is your sector of intimacy, will support you in only staying true to what truly feels right for your path.
Sagittarius weekly horoscope
You are naturally lucky, Sagittarius, but your luck magnifies even more as the sun illuminates your path this week. Your fifth house—which rules creativity, joy, romance, and children—is receiving these sweet cosmic vibes, so expect good news on this front. Then as Venus begins gracing your romantic sector over the next three weeks, your status could suddenly change in the case that you are single. If already taken, an existing relationship could deepen!
Capricorn weekly horoscope
Rejoice, Capricorn! If your home or private life has been intense lately, this week's lovely conjunction promises to mellow things out. A talk with a partner, roommate, or family member could take place and leave you feeling optimistic about the future. Venus enters your work sector, bringing harmony to your day-to-day interactions with colleagues, clients, and business partners. This also means that you will be able to catch up on work, in the case that you've been running behind.
Aquarius weekly horoscope
You're in for a treat, Aquarius! This week's sweet astro-vibes touch a very private part of your life. This can come in the form of a nice email, a sweet message, or even an interesting proposal that would be hard to turn down. As Venus begins gracing your romance and fun sector now, you could be more interested in spending time with a romantic partner or love interest. If you're do for a short break or vacation, the next few weeks would be the ideal time to take one.
Pisces weekly horoscope
This week's lucky meet-up between the sun and Jupiter could have a very tangible effect on your life, Pisces. A raise, extra paycheck, or gift could knock at your door early in the week. Since lovely Venus begins to grace your home sector this week as well, this abundance could come from a family member or close friend. For the next three weeks, in fact, you could become closer to someone as a healing energy inundates your life.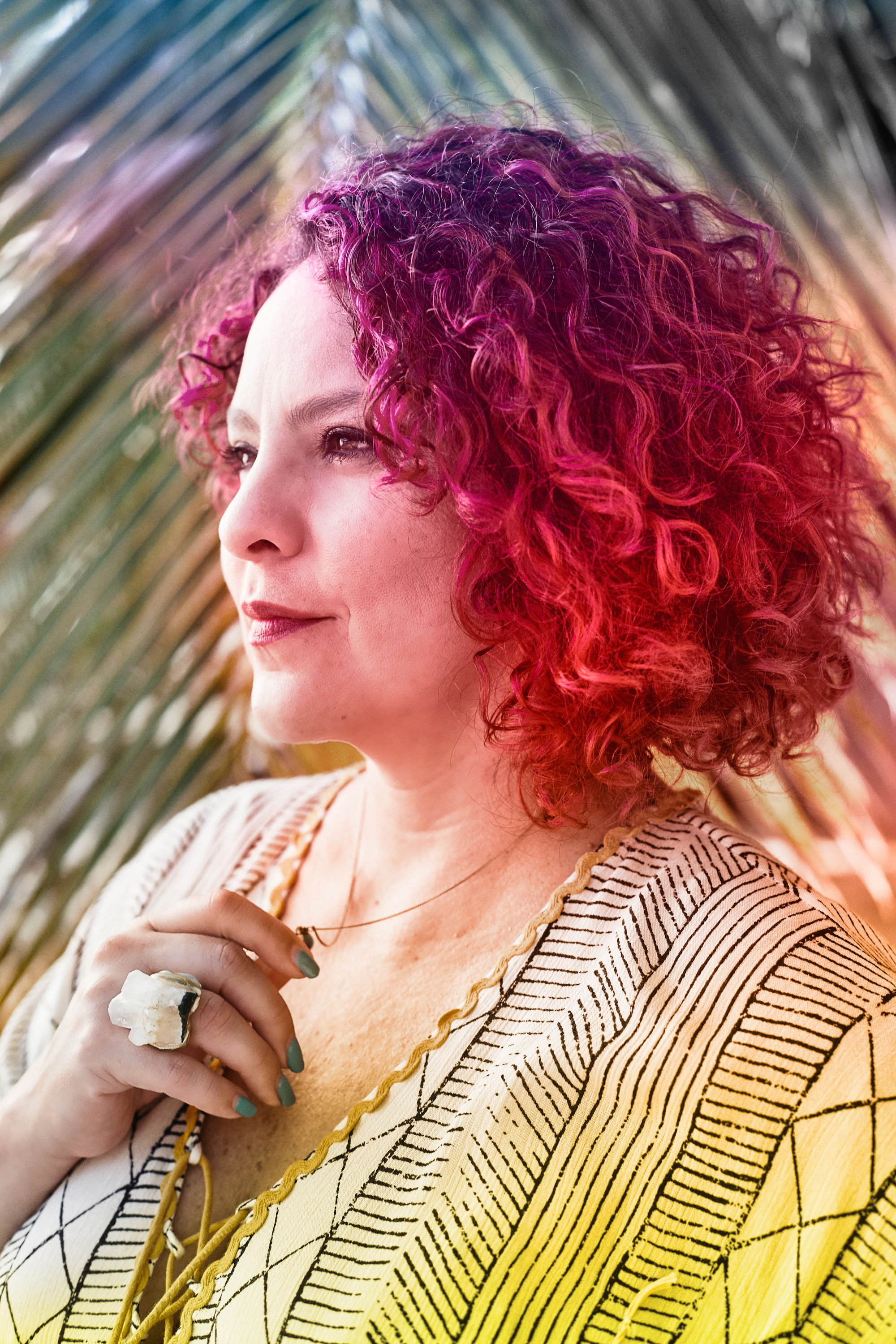 Narayana Montúfar is My Imperfect Life's resident astrologer, responsible for our weekly horoscopes and monthly horoscopes. She's also an artist, writer, and energy healer who finds inspiration in the symbolic language of astrology. An expert in the astrological studies of the Moon, she's the author of Moon Signs: Unlock Your Inner Luminary Power and was featured as one of Medium.com's Authority Magazine 2020's Strong Female Leaders, Destig Magazine's Top Artists to Collect in 2020, and one of Vogue's 13 Astrologers to Follow in 2021.
You can also find her astrological work featured in numerous lifestyle publications like Teen Vogue, Refinery29, InStyle, Brit+Co, Bustle, Pop Sugar, Well + Good, Women's Health, Romper, and more. In her private astrology practice, Narayana's holistic approach seeks to create a positive impact by connecting each one of her clients to the uniqueness of their chart and illuminating their path toward the ultimate state of self-empowerment and self-discovery.