This is what your 2023 horoscope has in store for your zodiac sign
2023 is here and we're in for an incredibly powerful year! Time to check out your 2023 horoscope...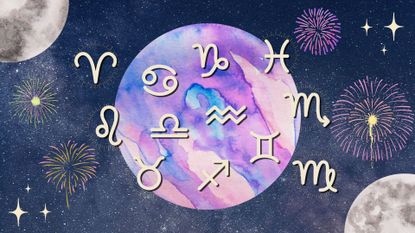 (Image credit: Future)
Welcome to your 2023 horoscope! We're in for an incredibly powerful year. The big themes of personal and collective change that rippled through the collective in 2021 and 2022 culminate this year. The foundations of our lives morphed into newer, most authentic ground—and in 2023, we get to build on these new versions of ourselves!
However, unlike most years, 2023 begins on a slow note due to two retrogrades happening as we kick off the year—the first Mercury retrograde of 2023 (which actually starts in 2022) and the final weeks of Mars retrograde. Be patient when setting intentions for the year ahead because, as soon as Spring arrives, the pace of life will pick up tremendously!
March 7 is a big day in the sky as Saturn—the stern teacher planet of boundaries and mastery—enters Pisces. This movement is expected to make life easier, as the tough boundaries that we have been experiencing in the past few years begin to dissolve, leaving more room for fun. Since Pisces brings the archetype of "the cosmic guru," this movement also means more and more folks will be unplugging from technology and jumping onto the spiritual wagon.
Meet the expert: Narayana Montúfar
When it comes to 2023 horoscope predictions, karma has a new face as the Lunar Nodes of Destiny shift signs, entering the Aries/Libra axis. From July 17 on, we will all be called to embrace the highest vibration of Aries, which is leadership, courage, and independence. As the sign of the warrior, Aries can be impulsive, reckless, and selfish when pursuing its dreams—so as part of our 2023 horoscope, we will all have to avoid falling into the trap of "wanting to win for the sake of winning." Big lessons around these topics arrive at the four eclipses: April 19, May 5, October 14, and October 28.
Lastly, we can expect major adjustments in communication, technology, and commerce during the Mercury retrograde periods: December 29 to January 18, April 21 to May 14, August 23 to September 15, and December 13 to January 1.
Ready to see what your horoscope for 2023 says about your zodiac sign? Go on...
(Psst: don't forget to check out your 2023 love horoscope, your 2023 money and career horoscope—plus who will be the luckiest zodiac sign of 2023 and the luckiest star sign in love in 2023.)
What do the 2023 horoscope predictions say about your zodiac sign?
Aries 2023 horoscope
2023 is a major turning point for you, Aries, as you will grow in exciting new ways! You begin the year with the cosmic expander, Jupiter, in your sign, bringing all sorts of opportunities your way. The days between January 19 and February 9 are positive for asserting yourself in every aspect of your life. Then, starting on July 17, the Lunar Node of Destiny enters your sign, starting an eighteen-month period in which the universe brings change to your life, with the finality to steer you towards your true path. Write down April 19 and October 14 as important dates to watch concerning important life events.
Taurus 2023 horoscope
You made it, Taurus! A lot of the tension you experienced in 2022 morphs into more flow and opportunities for growth in 2023. All the change that you experienced then will begin to make sense as new doors, leading to exciting roads, open right in front of your eyes. This will be especially felt around the two eclipses that occur on May 5 and October 28. A theme that does remain active from previous years is the presence of Uranus in your sign, asking you to be less conservative and a little more future-forward, when the time calls for it.
Gemini 2023 horoscope
Go within, Gemini! This year begins and ends with Mercury in retrograde motion—a sign that this year will be an incredibly transformative year for you! 2023 comes with a highly spiritual tone for you as a total of three cosmic influences ask you to retrieve your energy and re-direct it towards the non-tangible side of life. This functions as preparation for 2024, a year that will see you expand in many directions. While this will require work and effort, you will be laying the foundation of a twelve-year period, and the more you show up for yourself now, the more success you will see in the decade ahead. Your 2023 horoscope predictions certainly have big plans for you!
Cancer 2023 horoscope
2023 marks a major new beginning, dear Cancer! Two potent planetary forces end big cycles that were affecting your relationships. Starting March 7, Saturn enters Pisces, clearing the way for you to connect at a more intimate level, with the ones you love. Since 2008, Pluto, the planet of power, has been transforming the way you relate to people. At times, this has been an intense energy to handle, as it has created power struggles—luckily, Pluto moves away from this part of your chart from March 23 to June 10, giving you a break from the intensity. In 2023, the road is clearing!
Leo 2023 horoscope
Get excited, Leo! These 2023 horoscope predictions are big news. Since March of 2020, you have gone through tests in the realm of relationships, but as Saturn leaves this area of your chart starting March 7, you will experience more flow in your life. This will automatically leave more room for fun—in fact, the cosmos will be asking you to open yourself to new and exciting things. As the Lunar North Node enters your ninth house starting July 17, you will be given the opportunity to travel or study, which will not only be liberating, it will most likely instigate an entirely new life philosophy within you!
Virgo 2023 horoscope
Stay optimistic, Virgo. For you, 2023 marks the beginning of a three-year period in which the universe will be putting you through tests as Saturn enters Pisces, your opposite sign. Know, however, that this is also a time that will teach you incredibly valuable lessons, when you will most likely be focusing on building something meaningful. Luckily, you're not one to hide from having to do the hard work, meaning that you're more than up to the task! When looking back, you will look at 2023 as part of a period in which you made quantum leaps towards your goals!
Libra 2023 horoscope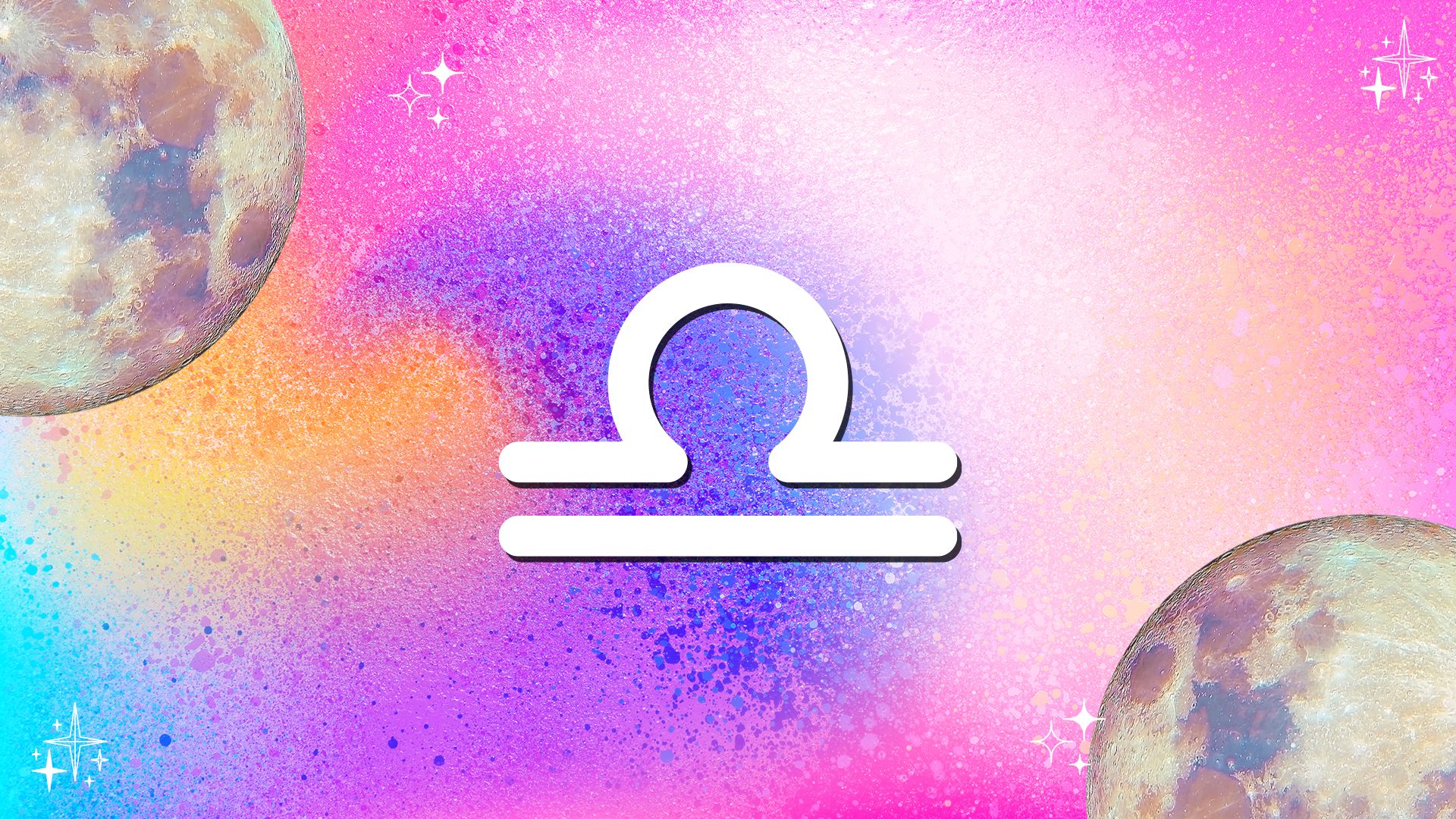 Get ready for a major reinvention, Libra, as predicted by your horoscope for 2023. While you will experience a lot of growth in your life during the first few months of the year, the summer of 2023 brings a big shift! Starting July 17, the Lunar South Node of Destiny enters your sign, where it will stay for the next eighteen months. In astrology, this point is related to karma, and its main job is to clear out anything in your life that doesn't seem aligned with your true path. When you abandon the friendships, habits, and even material things that seem outdated, you will automatically be creating a brighter future for yourself!
Scorpio 2023 horoscope
Congratulations, Scorpio! 2021 and 2022 might have pushed you to the limit—but in 2023, the cosmic tide turns in your favor. For starters, Saturn leaves your fourth house of home and family, bringing fewer responsibilities or hardship in this area of your life. Then on July 17, the Lunar South Node of Destiny leaves your sign for good! After eighteen months of this karmic influence clearing your path of toxic people and habits, you will no longer be asked to make so many significant life changes, you will no longer feel so emotionally drained. With the road now clear, you can now move forward.
Sagittarius 2023 horoscope
Rejoice, Sagittarius! Last year was one of hard work for you, and while 2023 also brings its set of obstacles, it will leave room for you to enjoy life. Starting July 17, the Lunar North Node enters your fifth house of fun, asking you to explore your creative side. Self-expression in all its forms plays a key role for you as the previous boundaries collapse, asking you to speak your truth. From March 23 to June 10, powerful Pluto will give you a sneak peek of what it will feel like to use the power of your voice, an influence you will explore for the next twenty years! This 2023 horoscope is *very* exciting.
Capricorn 2023 horoscope
In 2023, you're graduating from a major planetary transit, Capricorn. Since 2008, Pluto has brought transformation to your life, and as this planet momentarily dips out of your sign from March 23 to June 10, you're getting a sneak peek at what it feels to live without its intense pressure. Then, starting March 7, your planetary ruler, Saturn, enters the skies of Pisces. This movement will feel like a breath of fresh air, as it could mean less responsibility and more fun in your life. Being a very mystical vibration, it could drive you to begin a spiritual practice that allows you to feel more connected.
Aquarius 2023 horoscope
In 2023, two big shifts are on the horizon, Aquarius. On March 7, Saturn leaves your sign, ending a three-year period of the cosmic teacher putting you through hard tests. You built a strong foundation for yourself and, in more ways than one, it prepared you for what's to come… the extra-significant transit of Pluto in your sign. From March 23 to June 10, you will see what it is to have the most powerful of all planets instigating a deep transformation from the inside out. Pay attention to the themes now, because once 2024 arrives, Pluto will remain in your sign for the next twenty years!
Pisces 2023 horoscope
It's time to step up to the plate, dear Pisces! On March 7, the master teacher of time and responsibility, Saturn, enters your sign, where it will be for the next three years. This is significant, as you will be asked to work hard and get real about your life. So, if you've been living in a fantasy world, be prepared for the rose-colored glasses to be stripped away. On the positive side, Saturn will help you build a stronger foundation for yourself and something that will last the test of time. Dive right in, Pisces—because, in 2023, you're getting a major life upgrade!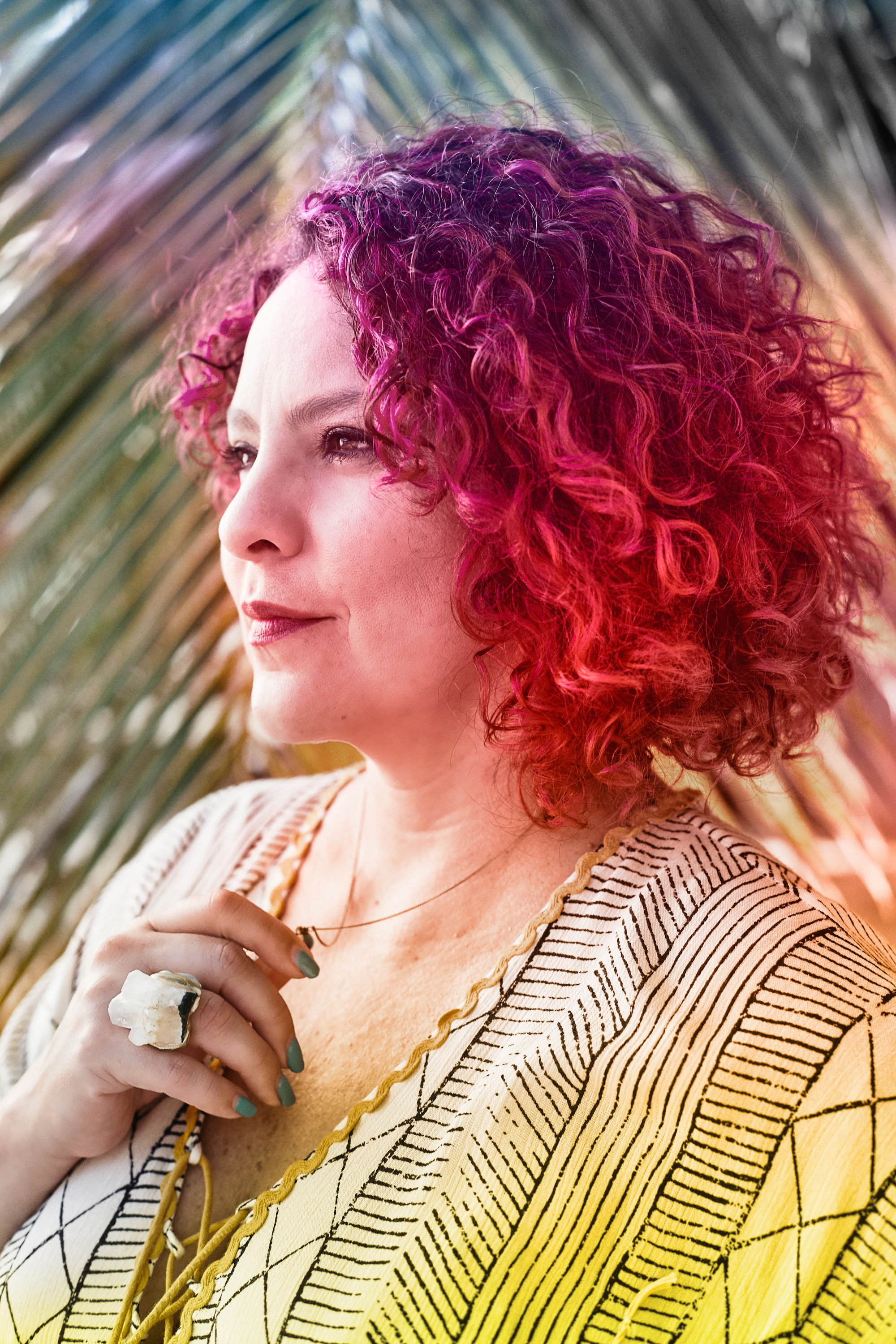 Narayana Montúfar is My Imperfect Life's resident astrologer, responsible for our weekly horoscopes and monthly horoscopes. She's also an artist, writer, and energy healer who finds inspiration in the symbolic language of astrology. An expert in the astrological studies of the Moon, she's the author of Moon Signs: Unlock Your Inner Luminary Power and was featured as one of Medium.com's Authority Magazine 2020's Strong Female Leaders, Destig Magazine's Top Artists to Collect in 2020, and one of Vogue's 13 Astrologers to Follow in 2021.
You can also find her astrological work featured in numerous lifestyle publications like Teen Vogue, Refinery29, InStyle, Brit+Co, Bustle, Pop Sugar, Well + Good, Women's Health, Romper, and more. In her private astrology practice, Narayana's holistic approach seeks to create a positive impact by connecting each one of her clients to the uniqueness of their chart and illuminating their path toward the ultimate state of self-empowerment and self-discovery.