Your weekly horoscope is here: April 24 - April 30
Your weekly horoscope is here—and it's time to get some rest...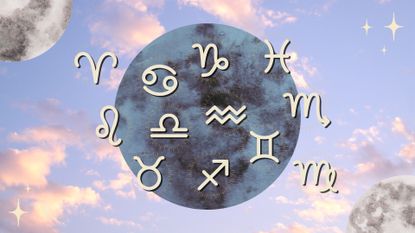 (Image credit: Future)
Welcome to your weekly horoscope—we've made it to the end of April! As we prepare to close the month, it's crucial that we stay aware that this week, we are in between eclipses. Energetically, eclipses upgrade the vibe here on Earth, and to integrate the change, our bodies require more rest. Luckily, the week ahead doesn't hold a ton of astrological transits, which will allow us to clear our schedules and lay low. After all, we are now in Taurus season, a time to indulge the five senses!
On Tuesday, some of us could hear positive news concerning a career or a project we've been working on for some time. Today, the sun illuminates Saturn, a positive connection that helps us see eye-to-eye with authority figures. If you're looking for a good day to present a project to your bosses, or have a conversation with your parents, try Tuesday, and even Wednesday could work.
The planet of speech and thought, Mercury, is still retrograde— goes direct on May 14. This means that communication is tricky now, when information and tech tools can get distorted. This is important when keeping in mind that not every piece of gossip you hear is true—and that similarly, what you are trying to convey could be taken out of context.
This energy will be particularly strong between Thursday and Saturday, when not well-articulated words could end up making a lot of damage. During these days, be sensitive when talking to either your family, besties, or member of your chosen tribe.
Check your horoscope below for your rising as well as your sun sign—and don't forget to check your April 2023 horoscope and your 2023 horoscope predictions too.
Meet the expert: Narayana Montúfar
Weekly horoscope: what does this week have in store for you?
Aries weekly horoscope
This could be an intense week, Aries. Tuesday and Wednesday, in particular, could be triggering as Mars activates Chiron in your sign. If a family member says something hurtful, try stopping yourself before responding with anger. This is one of those things to put in the "let's talk later" pile so you can tackle this discussion at a better time. Over the weekend, try changing your routine, as diverting from your unusual path could mean "being in the right place at the right time."
Taurus weekly horoscope
The sun is now in your sign, Taurus! As you head into your beautiful future, what would you like to manifest for yourself? This week, focus your energy on answering that question! While the energy is sort of weird right now, once May 16 arrives, everything will be moving very fast for you. Make a list of goals you would like to accomplish and what will it take to take you there. And don't forget to dream big—the sky's the limit!
Gemini weekly horoscope
Nothing is wrong with you, Gemini. The sun is in Taurus now, bringing back that time of the year in which you're in need of more rest, chill time, and pampering. You can see this as the "incubation" yearly period that prepares you for your close-up, which arrives around late May just in time for your birth season! Laying low is your vibe, as it also is deepening your connection with the cosmos by meditating, consulting the Tarot, and embracing ritualistic practices.
Cancer weekly horoscope
This is a week to fly solo, Cancer. Mars in your sign is being activated, which will have you feeling pretty sensitive to other people's words and energies. If this rings true to you this week, a brisk walk or workout can help bring you back to center. While this energy will remain present until May 6, by the time the weekend arrives, you should be feeling ready to come out of your shell for a little bit of fun.
Leo weekly horoscope
An angry message or energy could be directed at you around midweek, Leo. While we know you can roar, this is not the time to fight back, as there is a lot of confusion in the air. Instead of snapping back, channel the fire and emotions you feel toward your career goals. It is now Taurus season, the time of the year in which you tend to make huge strides in this part of your life.
Virgo weekly horoscope
For you, this week puts the focus on other people, Virgo. If you have a business partner, good news could arrive as some of the work you've done together receives recognition or visibility. If you're in a serious relationship, however, be mindful of the interactions you both have with other people. A funky vibe involving Mars means there could be drama in paradise between a group of friends or acquaintances. It might be one of those weeks to decline that RSVP.
Libra weekly horoscope
Good news, Libra. If you've been investing a lot of time in a work project, the sweet connection between the sun and Saturn could mean it reaching climax or "contract level." While this is great news, just make sure you read any fine print before signing, due to communication not being very clear these days due to Mercury being retrograde. This is especially true if the contract arrives around midweek, which is when the energy will be intense.
Scorpio weekly horoscope
Even a powerhouse like you needs help to get make dreams come to reality, Scorpio! And the events that occur this week could be getting you closer and closer to conjuring some pretty sweet plans with another person. As you "make a deal" or set expectations, however, keep in mind that your ruler, Mars, will be clashing with other planets. This means that while you're being instigated to collaborate, you need to communicate with the notion that people are feeling sensitive these days.
Sagittarius weekly horoscope
Good news could arrive this week, Sagittarius. They involve a work project, but also your home life. It looks like you've been working hard on a lucrative plan—and this week, the universe rewards you. This combination of energies means that perhaps, your superiors have developed more trust in you, giving you the opportunity to work from home or a schedule with more flexibility. And the best part is that this area of your life will only keep on getting better and better!
Capricorn weekly horoscope
Dear Capricorn, there could be trouble this week within your relationship paradise. However, if you handle it correctly, it can eventually provide healing. This week's intense energies put two different parts of your life at odds, creating a clash between your family with other people that are important to you. Allow yourself to open your heart by listening to what each side has to say, because while both parts won't necessarily see eye-to-eye, they can at least co-exist in harmony.
Aquarius weekly horoscope
Timing is everything, Aquarius—as you're about to find out! This week, you could receive news about a project you worked on for a while. It could be finally materializing, most likely bringing gains to your pocket. Now comes the tricky part! Do keep in mind that conversations at work will be intense this week, so if a colleague or boss makes a weird or hurtful comment, take notes in case you want to bring it up at a later time.
Pisces weekly horoscope
Even during the intensity of eclipse season, you could receive good news as the light of the sun illuminates Saturn in your sign. The possibility to work on a project could be opening for you now, Pisces. While it might require a lot of work and dedication, this could be something that becomes part of your legacy! While Mercury is retrograde over the next three weeks, make sure to put a creative plan in progress, so you can begin acting once Mercury goes direct on May 14.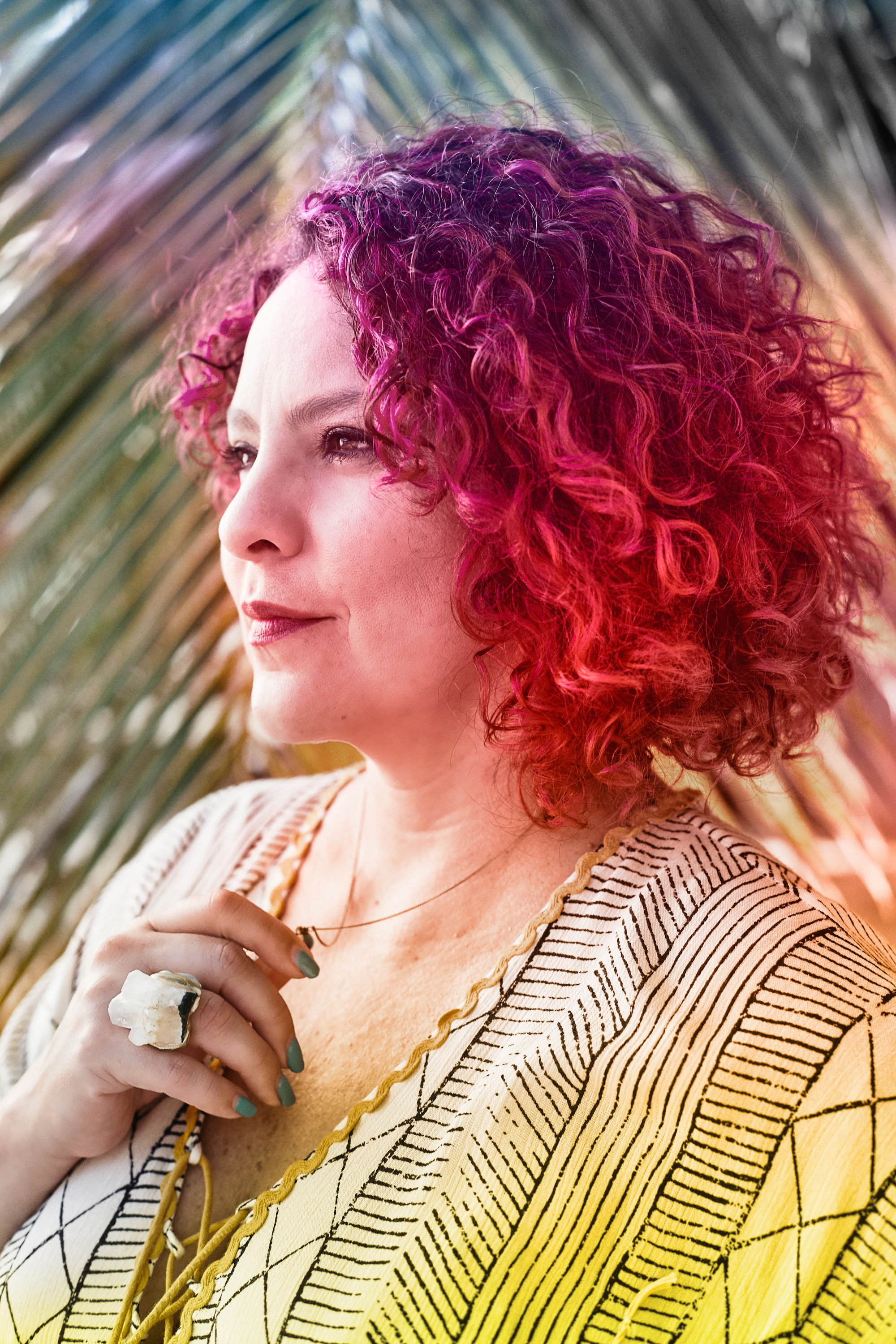 Narayana Montúfar is My Imperfect Life's resident astrologer, responsible for our weekly horoscopes and monthly horoscopes. She's also an artist, writer, and energy healer who finds inspiration in the symbolic language of astrology. An expert in the astrological studies of the Moon, she's the author of Moon Signs: Unlock Your Inner Luminary Power and was featured as one of Medium.com's Authority Magazine 2020's Strong Female Leaders, Destig Magazine's Top Artists to Collect in 2020, and one of Vogue's 13 Astrologers to Follow in 2021.
You can also find her astrological work featured in numerous lifestyle publications like Teen Vogue, Refinery29, InStyle, Brit+Co, Bustle, Pop Sugar, Well + Good, Women's Health, Romper, and more. In her private astrology practice, Narayana's holistic approach seeks to create a positive impact by connecting each one of her clients to the uniqueness of their chart and illuminating their path toward the ultimate state of self-empowerment and self-discovery.