Your weekly horoscope is here: June 5 - June 11
Your weekly horoscope is here—and it's a mixed-bag kind of week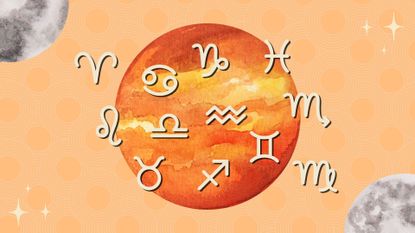 (Image credit: Future)
After last week's expansive vibes, the universe delivers a mixed-bag kind of week. Movement in the field of relationships will be the theme and something we must pay attention to closely. The action is led by Venus as the Sky Goddess makes her grandiose entrance into the skies of Leo, adding fire to our interactions. Since Venus will be retrograde later in the summer, certain interactions could begin appearing now and develop over the summer, so pay attention. Since Venus will be clashing with Pluto all week, power plays could suddenly burst within romantic as well as business connections.
Luckily, with the Sun in Gemini and the messenger planet, Mercury, also entering this intellectual sign, we can communicate objectively and avoid overreacting. The conversations that don't go sideways could, indeed, be very healing, especially toward the end of the week. If you have something to say to a partner, friend, or colleague, this might be your moment—the vibe will allow you to see both sides of the story. After all, that's the biggest gift Gemini energy has to offer us now!
For those love birds who are looking into bringing romance into their lives, this weekend provides the perfect terrain for dates. By now, Venus will be close enough to Mars in Leo—and so the legendary cosmic lovers reunite to bring a sweet end to what could be an intense week.
Read your horoscope below for your rising as well as your sun sign—and if you want more info from the stars, check out your June 2023 horoscope and your 2023 horoscope predictions too!
Meet the expert: Narayana Montúfar
Weekly horoscope: what does this week have in store for you?
Aries weekly horoscope
The cosmic messenger planet, Mercury, enters your communication sector on Sunday, ramping up the speed in emails, letters, and all exchanges. Over the next three weeks, you could even be focused on writing a proposal or an important type of project. But the best news of the week is Venus entering your romance sector, and while the clash the planet of love performs with Pluto at the beginning of the week is intense, by the time the weekend arrives, your love life gets duper-sweet!
Taurus weekly horoscope
There could be trouble in your sweet paradise, Taurus. As your planet, Venus, clashes with intense Pluto this week, someone who wants something from you could try to manipulate you. Since this is occurring in your career/home sector, it could be a boss or client—or maybe someone close to you who wants a piece of your sweet life. But if you can delay making any important decision until next week or even the weekend, you might be in the clear.
Gemini weekly horoscope
If for several weeks you've been feeling like your life is moving in slow-motion, Gemini, that's coming to an end. On Sunday, Mercury (your planet) enters your sign, a move that will help you feel more comfortable. Over the next three weeks, you have the gift of gab—which is a fabulous thing to have if you've been working on a paper, new project, or media pitch. In fact, the more you work on it now, the better chances you have of it being successful.
Cancer weekly horoscope
Keep a close eye on your wallet, Cancer. Venus enters your money sector this week, highlighting this area of your life for the next few months… until October 8! There will be ups and downs—however, this week could be a downer as someone tries to either sell you something you don't want or alternatively, lend them money. You love to help, but unfortunately, it might be a better idea to decline, even if it's hard to do so.
Leo weekly horoscope
Lover Venus enters your sign, Leo, initiating you on a very important rite of passage that will last until October 8! You will experience a huge rebirth and something about your sense of identity will highly transform between now and then. Since Venus will be clashing with powerful Pluto, it could mean a power struggle with a partner or business associate surfacing. Watch, listen, and act very carefully—especially during the middle of the week. The signs will be everywhere, and you don't want to miss them!
Virgo weekly horoscope
It looks like you're making some headway in your career, Virgo. And the good news is that as Mercury enters this sector of your chart on Sunday, it will help you focus on whatever you're working on. Next week, you will most likely have an important meeting with your peers and bosses, and even if it doesn't seem like it now, they will notice your incredible efforts. If an obstacle appears for you around June 15, keep your momentum going—it will be worth it in the end!
Libra weekly horoscope
The Venus-Pluto clash that occurs this week could bring back to the surface some dirty relationship laundry, Libra. If you've been wanting to say something to either a partner or friend, this might be your time to do it so you can get over it and move on with your life. On the positive side, Venus is now in your social sector, deeply highlighting friendships and networking for you until October 8! This weekend, grab a friend and together, chase some fun times.
Scorpio weekly horoscope
You're incredibly street-smart, Scorpio, which is going to help you tremendously! Affluent Venus enters your career sector, keeping this area of your chart busy for the next few months (until October 8!). You will be receiving multiple opportunities to make your mark in the world—however, be very cautious with what you say yes to this week. A funky vibe could impregnate your professional interactions, requiring you to stay alert in case a boss or authority figure tries to manipulate your actions.
Sagittarius weekly horoscope
Be careful with what you say, Sagittarius. The tricky Venus-Pluto conjunction could be stressful, driving you to say something you don't mean to. This energy will be especially strong around midweek, when the Aquarius moon activates your sector of speech. Luckily, if you lose your cool, Mercury entering Gemini on Sunday will help you smooth things out the week after. While conversations won't be totally easier, they will for sure be objective as well as serious.
Capricorn weekly horoscope
What transpired for you in late February and the beginning of March, Capricorn? As power planet Pluto returns to your sign on Sunday, some "unfinished business" could come back for closure. This will be especially true if you were born between January 15 and January 19. Luckily, you have until October 10 to deal with it. On a lighter note, Venus begins gracing your intimacy sector, bringing harmony to some of your closest interactions, especially if you're in a committed or serious partnership.
Aquarius weekly horoscope
Start getting comfortable in your relationship shoes, Aquarius. Because as social Venus begins gracing your connections this week, this area of your life will require your attention until October 8. Certain weeks will be great and others more intense—and this one, in particular, will require careful handling as a power struggle threatens to take place. This energy will be strongest around midweek, when the moon travels in your sign, bringing emotions to the surface.
Pisces weekly horoscope
Breath, Pisces. A new project could get on the wrong foot under the Venus-Pluto clash this week. A patient attitude will be required from you as certain things you weren't aware of come to the surface. If this is a big project you're dealing with, know that this journey will have its ups and downs, and could even extend until the beginning of October. Luckily, by the time the weekend arrives, you could hit an up as the tensions between the team or partners blow off.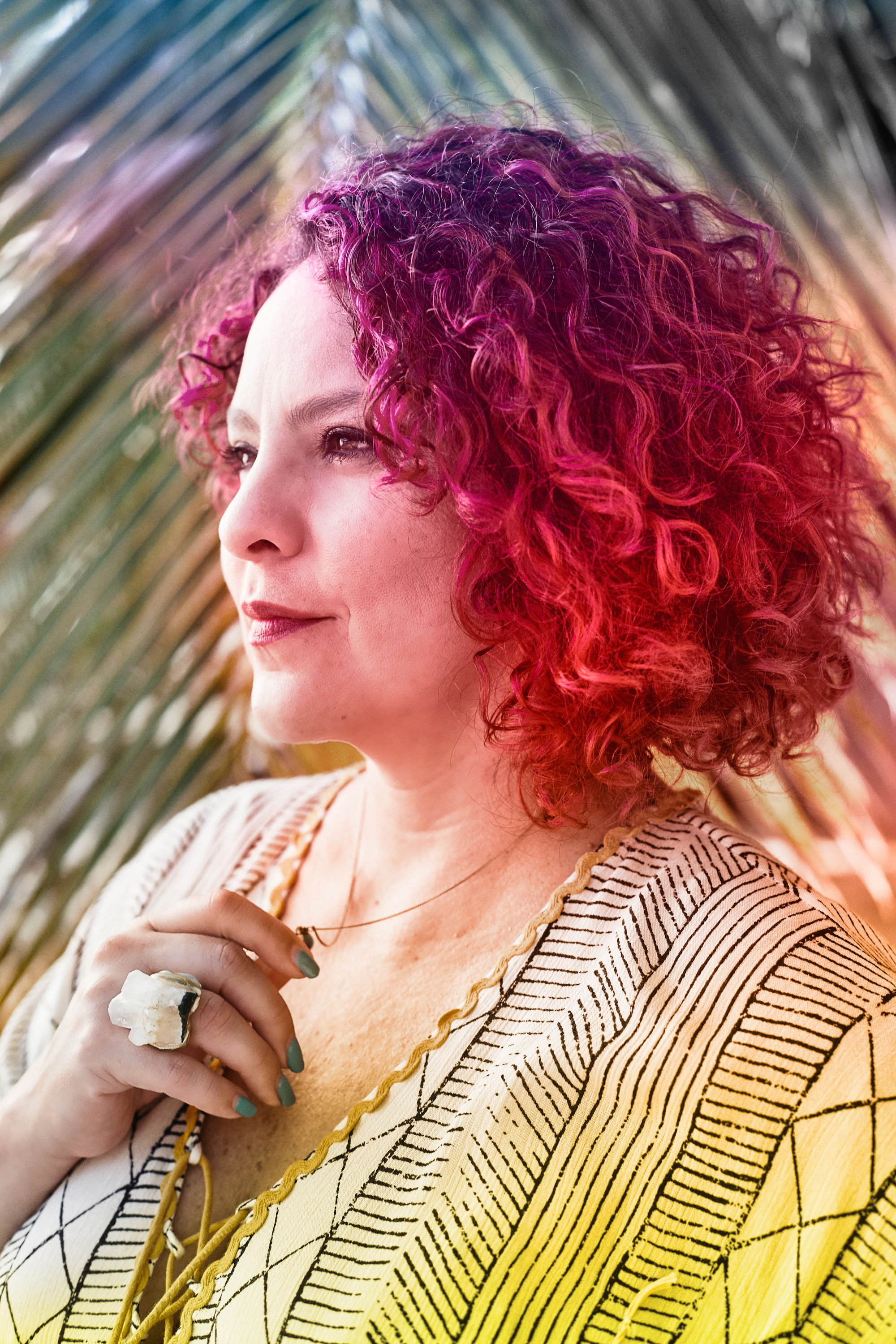 Narayana Montúfar is My Imperfect Life's resident astrologer, responsible for our weekly horoscopes and monthly horoscopes. She's also an artist, writer, and energy healer who finds inspiration in the symbolic language of astrology. An expert in the astrological studies of the Moon, she's the author of Moon Signs: Unlock Your Inner Luminary Power and was featured as one of Medium.com's Authority Magazine 2020's Strong Female Leaders, Destig Magazine's Top Artists to Collect in 2020, and one of Vogue's 13 Astrologers to Follow in 2021.
You can also find her astrological work featured in numerous lifestyle publications like Teen Vogue, Refinery29, InStyle, Brit+Co, Bustle, Pop Sugar, Well + Good, Women's Health, Romper, and more. In her private astrology practice, Narayana's holistic approach seeks to create a positive impact by connecting each one of her clients to the uniqueness of their chart and illuminating their path toward the ultimate state of self-empowerment and self-discovery.