Your weekly horoscope is here: November 14 - November 20
Your weekly horoscope is here—after an intense eclipse season, we're getting ready for fun and love!
(Image credit: Future)
Welcome to your weekly horoscope! After last week's full moon eclipse intensity, the energy begins to mellow out as the Moon begins to wax and lose light. While we are still in eclipse season and still want to keep our boundaries well-established and our awareness high, we are on the other side… phew! The best news is that the universe delivers some pretty sweet astrological transits for fun and love.
Last week's beautiful Grand Water Trine gets turned up a notch as Venus, Mercury, and the Sun connect with lucky Jupiter, bringing healing, connection, and intimacy. If you've been wanting to express your feelings to someone, this is the time to do so, as people will be feeling less stressed and more open and receptive.
While Sagittarius season doesn't officially begin until next week, Venus and Mercury enter this part of the sky midweek, giving us a taste of the optimism that only the sign of the Archer can provide. For the next three weeks, Venus and Mercury will work together to bring us opportunities to socialize and have fun. They also provide the perfect terrain for creative ideas to be born. Although the energy is not ideal to put them in place yet due to the retrograde of Mars, we should write them down for future reference.
Meet our astrologer
Weekly horoscope for November 14 - November 20
Aries weekly horoscope
Keep your wits about you, Aries. This week, Mars clashes with Neptune, meaning that some deceiving people could be orbiting around you, waiting for a vulnerable moment to contact you. If someone brings you an idea or partnership, don't jump in right away, as it is most likely not in your best interest. Luckily, you get a boost around midweek as Venus and Mercury enter Sagittarius. You will soon begin to feel more comfortable and optimistic!
Taurus weekly horoscope
If last week's eclipse brought a lot of intensity for you, Taurus—rejoice! As Venus, your planetary ruler, enters Sagittarius midweek, you will feel more optimistic about the future. Your focus will also begin to move away from figuring things out with other people to what's most important for you. If you are in a committed partnership, you can reach deeper levels of intimacy now, making this the perfect week to plan a date or fun activity together.
Gemini weekly horoscope
Talks about a new project or partnership could surface this week as Mercury sends lucky beams to Jupiter. Before signing any documents, make sure you ask all the questions, as you might not have the full story due to a funky vibe coming from the Mars-Neptune clash. Your ruler, Mercury, enters Sagittarius midweek, meaning that for the next three weeks, you will be instigated to focus less on the details and more on the big picture.
Cancer weekly horoscope
Healing is taking place for you, dear Cancer. If a relationship or partnership suffered lately, the positive connection the Sun makes with Pluto on Friday could show a new and different avenue. Then as Mercury and Venus enter your sixth house of daily work, you might suddenly feel the need to catch up on old tasks. In fact, the next three weeks are ideal to make headway and finally warp up smaller projects that have been put on the back burner.
Leo weekly horoscope
Restore your energy, Leo! Chances are that last week's eclipse was intense for you, so this week, your time is best spent resting and recuperating your energy. As three planets begin to move from Scorpio to Sagittarius, some of the tension you've been experiencing in the past weeks begins to die down, leaving room for more fun. If you haven't taken time off yet, the next four weeks can be ideal to plan a getaway that allows you to chill and truly decompress.
Virgo weekly horoscope
As Venus sends lucky beams to Jupiter at the beginning of the week, a moment of deep intimacy could be in the cards, Virgo. If you're committed, slowing down to truly connect with your other half could open the door for magic to happen between you. Unfortunately, things do get intense at week's end when Mars clashes with Neptune, so keep your wits about you when dealing with business people, technology, and information of all kinds.
Libra weekly horoscope
Look up, Libra! The intensity you've been feeling in the past few weeks begins to wane as Venus forms a lucky connection with Jupiter right before entering Sagittarius. Translated: You could receive good news at the beginning of the week, which will automatically pull you out of your funk and in a great mood. Communication ramps up for you starting Thursday, making the next three weeks ideal for working on a pitch, writing, or communication project.
Scorpio weekly horoscope
Cheer up, Scorpio! Last week's eclipse was intense—but this week is looking quite positive for you. If a relationship or partnership suddenly ended, the crazy positive connections three planets in your sign make with lucky Jupiter could open a new door for you. Even if you're just getting conversations or connections started now, they could lead to serious and lucrative creative deals down the road. Your creativity is highlighted, too, making this week ideal for brainstorming new, exciting ideas.
Sagittarius weekly horoscope
Welcome back, Sagittarius! For you, eclipse season has meant feeling extra-tired or low in energy, as a lot of planetary influences have instigated rest and introspection. However, as Venus and Mercury enter your sign, you begin to come back to the real world, feeling more motivated. When exciting ideas come to you over the next four weeks, write them down, as they could prove to be useful in the future. Over the weekend, not everything that shines is gold—so stay alert!
Capricorn weekly horoscope
Life is good, Capricorn. It looks like you've been focusing on creating new collaborations—and luckily, this week's astrology brings you rewards for your efforts. You could be invited to speak at an important event—or alternatively, booked for a business trip. When planning, however, be very strategic as part of your efforts to battle Mars retrograde, which is currently affecting your day-to-day routines. This also means that not every bit of information that arrives in your inbox is totally true.
Aquarius weekly horoscope
Last week's intensity wanes now, Aquarius, and this week, people will be more receptive to your ideas. In fact, good news involving your career could arrive this week. A promotion or raise could be in the cards, bringing a culmination for some of your efforts from this and last year. However, if this new promotion or deal involves more work or responsibility, it's okay to question it and even take the time to think about it before you say yes.
Pisces weekly horoscope
Life is oh, so sweet, Pisces! This week, three planets activate the luckiest of all planets, Jupiter, in your sign. Good news could be arriving from every single direction, so enjoy the feeling of being in flow and the love all around you. Unfortunately, someone who is jealous of your success could come out of nowhere and throw a wrench in your glorious week. Stay alert and keep your boundaries high, and you will come out the winner that you are!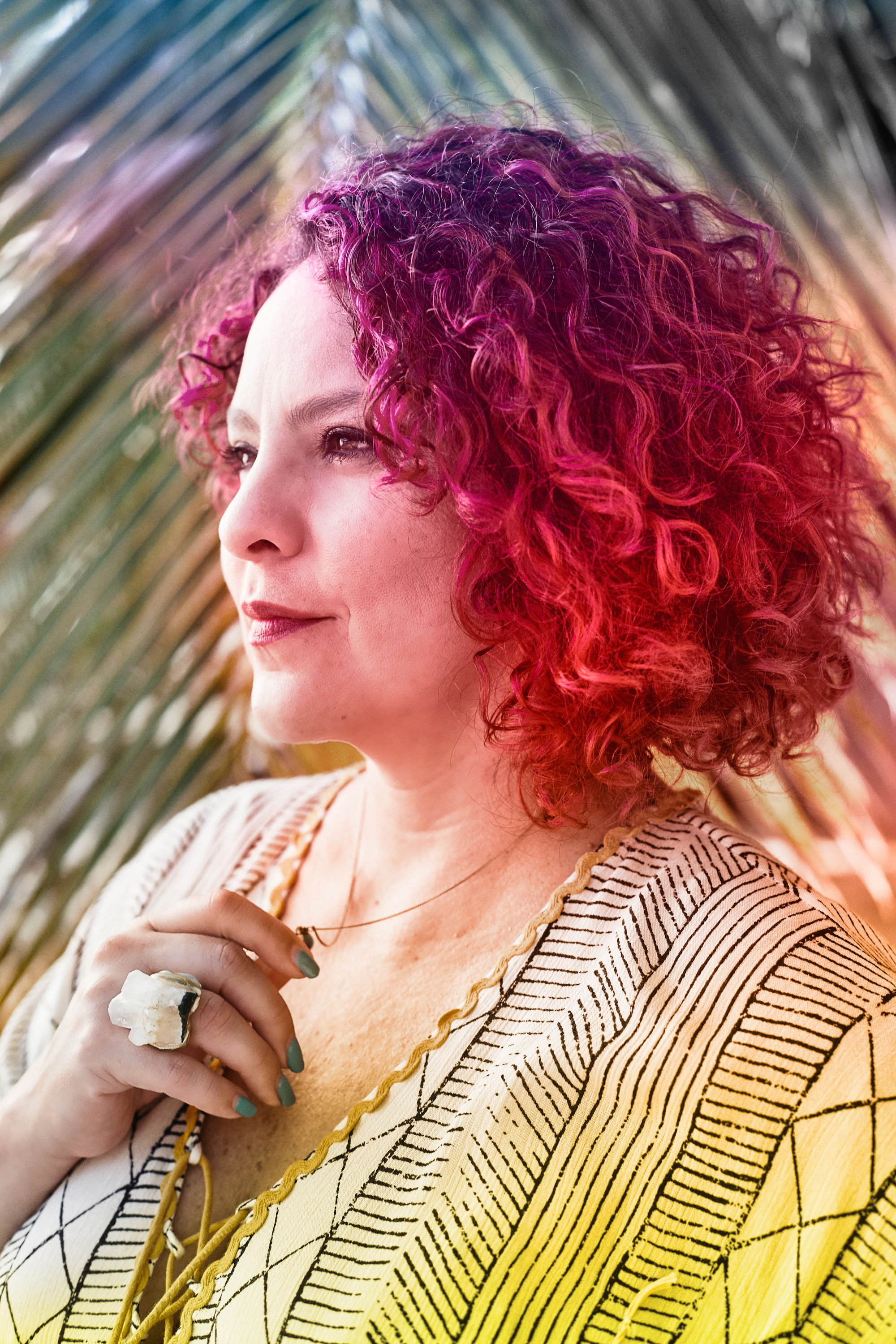 Narayana Montúfar is My Imperfect Life's resident astrologer, responsible for our weekly horoscopes and monthly horoscopes. She's also an artist, writer, and energy healer who finds inspiration in the symbolic language of astrology. An expert in the astrological studies of the Moon, she's the author of Moon Signs: Unlock Your Inner Luminary Power and was featured as one of Medium.com's Authority Magazine 2020's Strong Female Leaders, Destig Magazine's Top Artists to Collect in 2020, and one of Vogue's 13 Astrologers to Follow in 2021.
You can also find her astrological work featured in numerous lifestyle publications like Teen Vogue, Refinery29, InStyle, Brit+Co, Bustle, Pop Sugar, Well + Good, Women's Health, Romper, and more. In her private astrology practice, Narayana's holistic approach seeks to create a positive impact by connecting each one of her clients to the uniqueness of their chart and illuminating their path toward the ultimate state of self-empowerment and self-discovery.