Your weekly horoscope is here: October 17 - October 23
Your weekly horoscope is here—and things are about to get *sexy*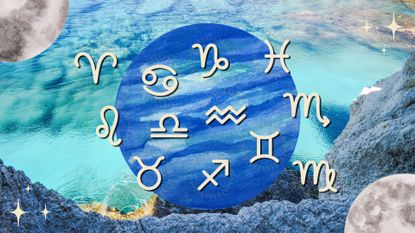 (Image credit: Future)
Get ready for romance, ups and downs, and energetic shifts! Lover Venus and the Sun are the stars of the show, putting relationships at the forefront of our minds. We will feel a deep need to connect, socially and romantically. Our sex drive will be at an all-time high—and while we should act on it, we must be careful when it comes to initiating new things or new commitments.
While this is a week in which a lot of people could meet someone new, get engaged, and even sign a profitable contract, there's a catch. Its name is Pluto, the planet of power, which could end up getting us in hot water if we are not careful. If Pluto's sneaky vibe is at play, you will know if someone is trying to either push their agenda or ask you to do something that doesn't totally feel right. This energy will be especially strong on Wednesday and Thursday.
Saturday is a big day as the Sun and Venus have their yearly meeting, called Venus star point. This is one of the most positive days of the year, surrounding us in a cloud of love, harmony, and beauty. It's a great day to plan an outing with your partner or friends.
On Sunday, the overall energy shifts as both the Sun and Venus, enter Scorpio, officially kicking off the season of the witch!
Read your horoscope below for your rising as well as your sun sign (and don't forget to check your October 2022 horoscope, your 2022 horoscope predictions and the calendar of October astrology events).
Meet the expert: Narayana Montúfar
Weekly horoscope: what does this week have in store for you?
Aries weekly horoscope
Lucky you, Aries! The Venus star point happens in your seventh house of partnerships, spelling the signing of a money-making partnership or the change in status of a romantic relationship. If all sounds too good to be true in a contract, make sure you triple-check the fine print. When it comes to love, it never hurts to bring up where the boundaries are expected to be. Once those have been delineated, by all means, enjoy yourself!
Taurus weekly horoscope
This looks like a fabulous week for you, Taurus. Venus is your planetary ruler, and as it basks in the rays of the Sun, you're feeling the need to be seen! Embrace this by going out or pampering yourself with a spa day. The only thing that could ruin your high is Pluto. If you notice some dark thoughts creeping in midweek, take note of them, but don't allow them to send you on a spiral of obsession.
Gemini weekly horoscope
This can be an incredibly productive week if you stay focused on the task at hand, Gemini. You could suddenly receive help from a female friend or colleague when it comes to closing a profitable deal or finishing a tedious project. Take it—because this is one of your most significant chances to make headway on your workload and your career before Mars turns retrograde in your sign on October 30. Strike while the iron is hot!
Cancer weekly horoscope
You're the hostess with the mostest, Cancer! This week's Venus star point falls in your fourth house, making you a Home Goddess. Shop for some fall or winter items that will beautify your lair even more. Throwing a small get-together is also the absolute vibe for Saturday night… so why not take advantage of it? You show your love with food, so this is the perfect opportunity to show your friends and family how much you love them.
Leo weekly horoscope
This is an interesting week, Leo. You seem to be hanging out with beautiful, rich, or powerful people—so good for you! However, if hanging out with them means forgetting about your boundaries or who you are, the price to pay might be too high. On another note, Saturday looks incredible for dressing up and going on a date with your partner or someone new or bringing a pal with you for a fun night out on the town.
Virgo weekly horoscope
You are a lucky Virgo this week as the Venus Star Point graces your sector of finances. An unexpected amount of money could arrive in the form of a loan, raise, and even getting paid back what you previously lent to someone. This weekend is also a good time to spend money! If you've been wanting to update your look, Saturday looks amazing for going shopping for items that make you feel more powerful and comfortable in your own skin.
Libra weekly horoscope
Life can be oh, so sweet, Libra! The once-a-year Venus star point happens in your sign, elevating your powers of attraction to an all-time high. A romantic proposal or contract offer could be in the cards—however, because power-hungry Pluto is involved in this configuration, make sure you're not getting blinded by the light. Not everything that shines is gold, so staying grounded and doing your research is a good way to avoid future pitfalls or dramas.
Scorpio weekly horoscope
When was the last time you spent all day in bed, Scorpio? If you can't remember when then clear your Saturday night calendar and get cozy! Turn your phone off and give yourself a Tarot reading, or journal, or get lost in a fascinating book. When you turn off the outside noise to focus on soul-searching, the Venus star point spells secrets, clues, and guidance in the form of intuition. Major revelations can come from embracing introspection under such magical stars.
Sagittarius weekly horoscope
Last week's social vibes spill into this one with the Venus star point happening in your sector of friendships and networking, Sagittarius. Life is short, so have fun—however, because Pluto is involved, be careful with the information you reveal, as some people you meet could have hidden intentions. Money and power, in particular, are what these people are driven by, so keep your wits about you when socializing and getting involved with someone romantically.
Capricorn weekly horoscope
You are a rising star, Capricorn! The rare Venus star point is occurring in your tenth house of career and public visibility, putting your name in high places. You are a hard worker, so this is not a surprise to anyone. You absolutely deserve success—however, because power-player Pluto is involved in this configuration, and currently in your sign, make sure you're not sacrificing your viewpoint or morals for the sake of fame. For you, success is only a matter of time.
Aquarius weekly horoscope
You're hungry for knowledge and experience, Aquarius. The planets are instigating travel and movement for you, so you might decide to book a trip to an exotic, fascinating destination. Alternatively, you might enroll in a class or training that will allow you to master a new topic over the next three months. This is a prime time for diving into something that will keep your mind busy during the period Mars will be retrograde.
Pisces weekly horoscope
You're a lover of romance, Pisces, but the Venus star point is happening in a serious and intense part of your chart. Instead of flowers and butterflies, what this astral combination wants you to ponder is real, deep intimacy. How can you attain it with the people you love while also keeping healthy boundaries? If this has been a topic for you lately, give yourself time and space to figure out what that means for you. This is especially true if you're in a serious relationship.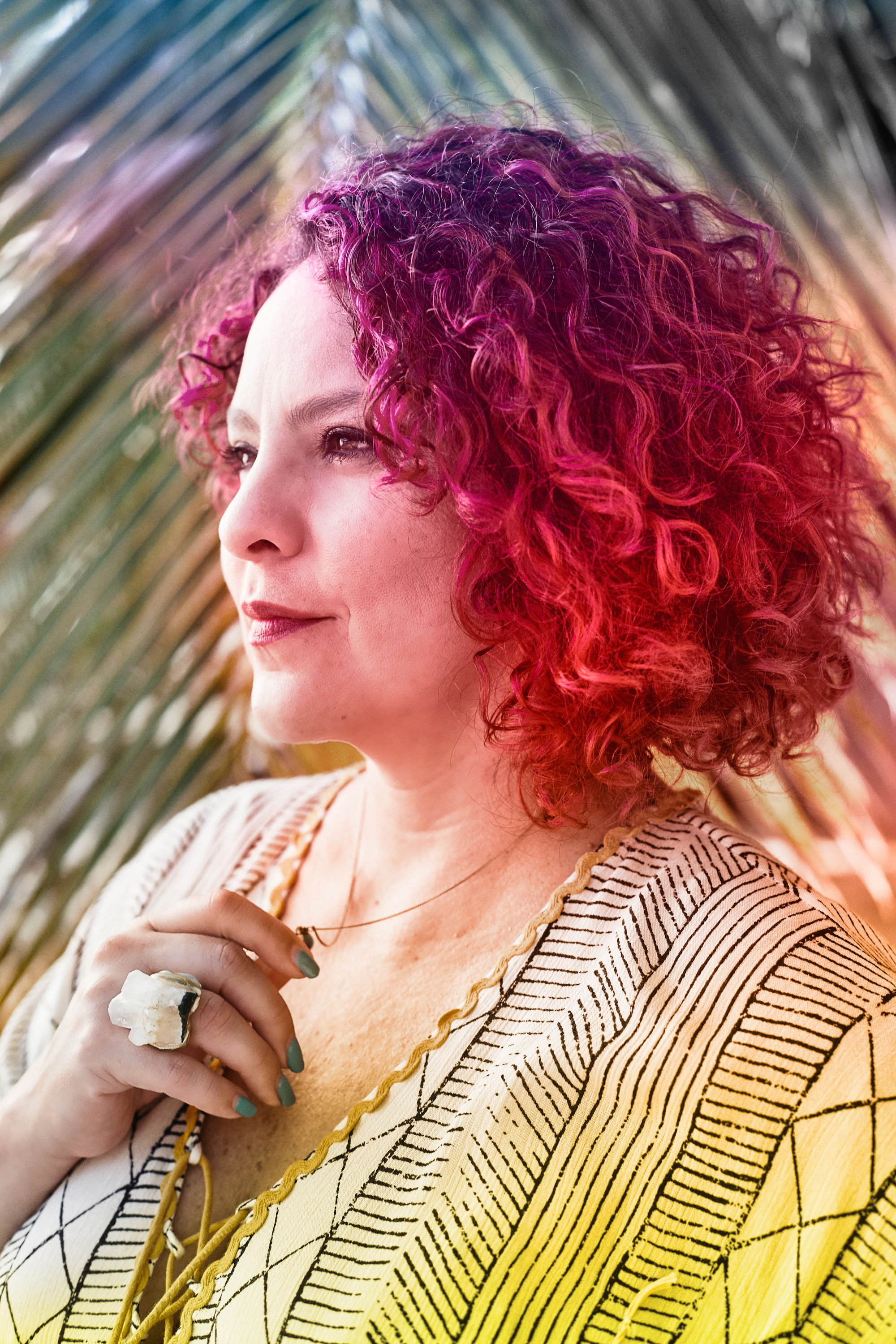 Narayana Montúfar is My Imperfect Life's resident astrologer, responsible for our weekly horoscopes and monthly horoscopes. She's also an artist, writer, and energy healer who finds inspiration in the symbolic language of astrology. An expert in the astrological studies of the Moon, she's the author of Moon Signs: Unlock Your Inner Luminary Power and was featured as one of Medium.com's Authority Magazine 2020's Strong Female Leaders, Destig Magazine's Top Artists to Collect in 2020, and one of Vogue's 13 Astrologers to Follow in 2021.
You can also find her astrological work featured in numerous lifestyle publications like Teen Vogue, Refinery29, InStyle, Brit+Co, Bustle, Pop Sugar, Well + Good, Women's Health, Romper, and more. In her private astrology practice, Narayana's holistic approach seeks to create a positive impact by connecting each one of her clients to the uniqueness of their chart and illuminating their path toward the ultimate state of self-empowerment and self-discovery.