Your 2022 horoscope is here and it's a year of light-speed change
Your 2022 horoscope predictions are here—welcome to the year of light-speed change.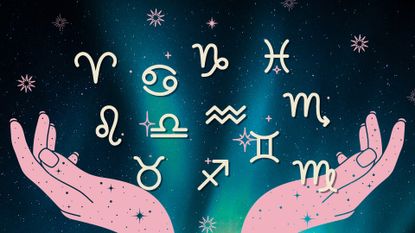 (Image credit: Future)
Your 2022 horoscope is finally here and let's start by saying—welcome to the year of light-speed change! If you think 2021 went by quickly, wait until you experience 2022. Last year's theme of enormous shifts spills into this one. While the Saturn-Uranus square that created so much transformation in our lives doesn't repeat, it does get activated by the Nodes of Destiny moving into Taurus and Scorpio. Life will be incredibly accelerated, and the universe will require us to actualize our hopes and dreams to keep up with the challenges of a new era.
Talking about hopes and dreams, during the year ahead, nothing will be too crazy or too wild to become a reality. With master manifester Jupiter incredibly well placed in Pisces for most of the year, our ability to attract not only comes back—it's multiplied by Jupiter's April 12 rare conjunction with glamorous Neptune. Together, this duo will bring back creativity, abundance, and compassion to our world. But since there can always be too much of a good thing, staying grounded and maintaining healthy boundaries will be key to making the best of this inspirational merging.
---
---
Another theme for the year ahead will be relationships (you might want to check out your love horoscope for 2022 too). We start the year with a Venus retrograde (goes direct on January 29) and end with a Mars retrograde (October 30 to January 12). With the cosmic lovers requesting us to fine-tune our closest bonds, we can expect a deeper sense of connection to return to our lives.
2022's Mercury retrogrades mirror similar themes to the year before. Happening in intellectual air signs, they will require us to go into full-on introspective mode and alter our perspective from January 14 to February 3, May 10 to June 3, and September 9 to October 2. During these important 2022 astrology events, pay attention to which repeating themes from the past come up for you.
Find out what your zodiac sign can expect in 2022...
---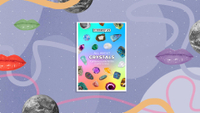 ---
2022 horoscope predictions according to your zodiac sign
Aries
Your inner life is about to get so much richer, Aries. As the guru planet, Jupiter, spends the year toggling between your twelfth house of spirituality and your first house of self, you're starting a new cycle of growth! While standing in that liminal space between the present and the future may feel like being in suspended animation, you might develop an interest in some of life's deeper mysteries. Your sense of spirituality will be enhanced, so don't hesitate to explore topics that spark your curiosity. Lastly, consider doing volunteer work. Because now, the more you give, the more you will get!
Taurus
What an exciting year you have in store, Taurus. In 2022, you're about to have a meeting with your own destiny as the eclipses (solar April 30, lunar November 8) in your sign align you with a deeper sense of meaning. In a way, everyone will be aspiring to be more like you, which should make you feel comfortable in your own skin. As magnanimous Jupiter activates your eleventh house of community this year, the more you connect with people, the more you will grow this year—especially as Jupiter aligns with Neptune (April 12) and sextiles Uranus and Pluto (February 17, May 3).
Gemini
The presence of Black Moon Lilith in your sign has been putting you in touch with a deeper sense of power, and this trend continues until April 14. Make the best of this sacred feminine energy by consulting astrology, tarot, and any other esoteric practices that awaken your inner fire. Mercury, your ruler, will retrograde three times this year (January 14, May 10, September 9), asking you to take a deeper dive into your motives. Since life will be moving incredibly fast for you, use these time periods to take a break from life and plan a vacation to a beach destination.
Cancer
You are heading into a fabulous year! You love the Pisces energy, and the pile of planets in this watery sign pal means life could be a dream for you this year. This will be especially true around April 12, when the rare Jupiter-Neptune meetup could ignite your interest in learning something new. You are ruled by the Moon, and as your planetary ruler activates electric Uranus during this year's eclipses (April 30, May 15, October 25, and November 8), the universe will be asking you to embrace change. By doing so, you will be opening the gates to newfound creativity in your life.
Leo
For you, Leo, the name of the game is transformation as this year's focus requests that you let go of your old self so a new version of you can emerge. It will be a busy year in terms of career, which could feel overwhelming at times. When life gets hectic, rely on your sense of spirituality, as it is in this space where you will find a sense of grounding and joy. This year's eclipses (April 30, May 15, October 25, and November 8) involve your planetary ruler, the Sun—when the universe will ask you to go with the flow and make considerable life changes. You got this!
Virgo
Get ready for a major tune-up Virgo. Next year's intrepid energy will not only change your mindset about life, it will ask you to expand your horizons like never before. As electric Uranus and the Nodes of Destiny stimulate your ninth house of philosophy, your thirst for knowledge, experience, and culture will grow. This might mean signing up for school, going on a big trip, or interacting with very interesting people. And while getting out of your comfort zone could feel scary at times, there are major downloads of inspiration available to you when you dare to take big risks!
Libra
You most likely experienced a few surprises in 2021—and in 2022, this trend will deepen as your eighth house of transformation gets activated by Uranus' erratic influence. As the unexpected knocks at your door, remember that when certain doors close, others will open. Lucky Jupiter in your seventh house will look out for you by bringing the correct support your way in the form of partnerships—romantic and business. After all, Libra, this year is all about coming to terms with what it means to harness your power. So, instead of letting the unexpected trip you out, trust that the universe has your back!
Scorpio
What a time to be you, Scorpio! You made a lot of changes in 2021, and in 2022, life gets even more exhilarating. As Saturn, Uranus, and the Nodes of Destiny team up to bring electricity to key areas of your chart, a completely new version of yourself starts brewing under the surface. Good thing you are a master at reinvention! As you shed your old skin, pay attention to the synchronicities, as they will be all around you—pointing you in the right direction. During the year ahead, new partnerships (romantic and business), fun, creativity, and inspiration find you when you let go of what no longer serves you.
Sagittarius
You're heading into one of your best years yet, Sagittarius! With your planetary ruler, Jupiter, strongly positioned in Pisces, you have all the cosmic help you need to make something big happen. But regardless of what your deepest desires are, there's one major key to manifesting them: having a clear target! This is especially true around mid-April, when your propensity to overdoing things could get you lost in a fog of confusion. In 2022, growth, inspiration, and romance are at your fingertips. You can have it all if you are able to stay realistic, organized, and keep your eyes on the prize!
Capricorn
Are you ready to meet face-to-face with your own destiny, Capricorn? The year ahead has a unique flavor for you as your planetary ruler, Saturn, clashes with the Nodes of Destiny! This is a time-traveling and karmic influence that will see you run into people, places, and opportunities that will help you get to your desired destination. This is especially true around May 3, when Jupiter sextiles Pluto in your sign to give your words and thoughts the power to reshape your reality. Lastly, synchronicity will play a major role for you this year, so pay attention to the signs while being open to the shifts the universe asks from you.
Aquarius
How attuned do you feel to your purpose, Aquarius? If you're still figuring it out—not to worry, as help is on the way. If you're set on your path, karmic and unexpected forces arrive to assist you in fulfilling it. With both of your rulers, Saturn and Uranus, clashing with the Nodes of Destiny, a newer and more aligned version of yourself is here to stay. This is a rare and very special moment along your journey, so make the best of it by grounding and connecting to your intuition as things come to a climax during the months of February, April, August, and November.
Pisces
This is your golden year, Pisces! With both of your planetary rulers, Jupiter and Neptune, having a rare meetup in your sign, you're about to receive all the cosmic blessings. A major window of manifestation arrives between April 6 and May 2, which is when Venus also visits your sign. While you will experience growth in many different forms, your sense of spirituality will deepen greatly. Keep an eye on the transit of Vesta, the asteroid of spiritual devotion, in your sign between May 24 and August 21 and then again from November 20 to December 31. As you begin a new cycle along your soul's journey, Vesta will assist you in keeping your inner flame of desire alive.
Cute astrology-themed gifts
Brand
Colour
Price
Refine ☵
Sort By
Athena Antares is a traveling writer, astrologer, and mystic who believes in adding a touch of magic to everyday life. She has written horoscopes for numerous lifestyle publications and has dived deeply into astrological magic and manifestation spell work. In her spare time, Athena enjoys exploring new places, spending time in nature, and reading charts for her worldly clientele.