What did Justin Timberlake do to Britney Spears and why are fans demanding an apology?
Britney fans are urging Justin Timberlake to apologize after new details about their relationship come to light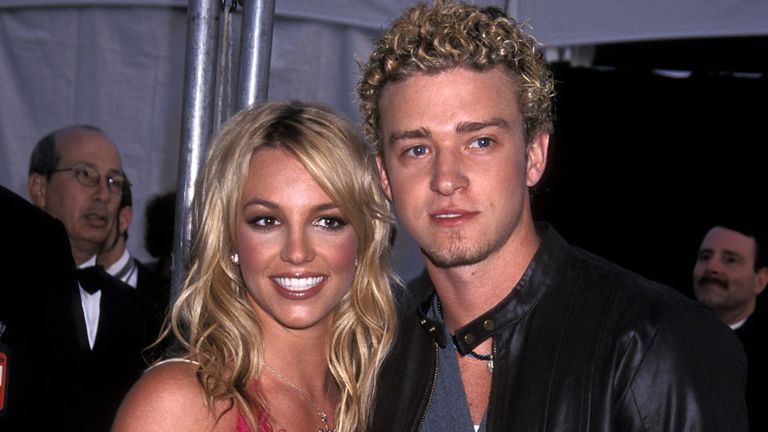 (Image credit: Getty Images / Ron Galella, Ltd. / Contributor)
You may think you know all there is to know about Britney Spears and Justin Timberlake. It doesn't seem like that long ago that we were bombarded with endless news stories about one of pop's power couple. However, the new documentary Framing Britney Spears is shedding light on what really happened behind the scenes, and Justin is in hot water.
The documentary from The New York Times, focused on Britney Spears' mental health, has left fans heartbroken as it's revealed Britney's rise to pop icon status was not a happy one. From the creepy, sexualized interviews she was subjected to, misogynistic comments and framing in the media, to downright harassment through her struggles with mental health. Many have found the documentary shocking, as it shows all the information we thought we knew in a completely different light.
Twitter has been buzzing with reactions—even celebrities like Khloe Kardashian have expressed their heartbreak. Many fans are flocking to issue their own apologies to Britney for any part they might have played. But one apology is yet to be given.
Why are fans asking for Justin Timberlake to apologize to Britney?
Justin Timberlake is being called to apologize to Britney for the part he played in their relationship story. After their break up in 2002, after three years of dating, he was painted as the heartbroken singer hurt by party girl and betrayer, Britney Spears.
The documentary shows that Justin encouraged the rumors that Britney had cheated on him and did nothing to change the perception that he was the victim despite Britney being dragged through the mud. He seemed to capitalize on his victim role and released 'Cry Me A River' (his first solo hit), which is seen as a revenge fantasy on Britney and heavily implies she was unfaithful. In the music video, it shows a character heavily resembling Britney.
It's believed that Justin heavily fuelled the fire and controlled the narrative to make Britney the villain. Fans are calling for him to apologize, saying he basically slut-shamed her and cashed in on their break up. One fan said: "Justin Timberlake should be ashamed for allowing the world to tarnish Britney while using it for his own personal gain."
Diane Sawyer is also being called to apologize after her interview with Britney was shown in the documentary. During the live interview, Diane is heard saying to Britney: "You did something that caused him so much pain and so much suffering."
One viewer took to Twitter to say: "Justin Timberlake was already on my list, but we're definitely adding Diane Sawyer."
Another fan said: "So we all agree that Justin Timberlake has always been the villain and owes Britney an apology now right? Okay cool."
Jameela Jamil also tweeted about the documentary and her thoughts on the internet's reaction to Justin Timberlake: "The internet looking for Justin's explanation/ apology."
The singer has yet to speak publicly about the documentary and fan reactions.