What is maintenance sex and why is it so problematic?
The term maintenance sex has one meaning, but it usually spurs many different opinions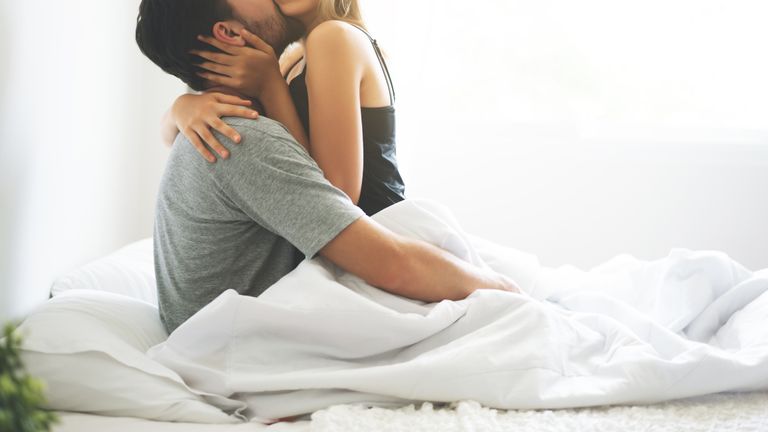 (Image credit: Getty)
By Danielle Valente published
Fooling around has its benefits, but what about maintenance sex? Can you truly bask in that after-sex glow and appreciate intimate moments when you're not actually in the mood?
The term is simple: maintenance sex suggests engaging in sensual activities to please your partner even if you're feeling closed off, regardless of the reason. Although there's one specific meaning behind the name, it sparks many different opinions on the subject. We'll fill you in on everything you need to know.
---
---
What is maintenance sex?
Consider maintenance sex taking one for the team.
"You go through the motions of sex for your partner or because you know it's important to maintain the good feelings, connection, and closeness within your relationship," says Megan Weks, a dating and relationship coach and brains behind The Manfunnel Method.
Weks continues: "When your partner makes an attempt to be close or physically intimate, take a moment and stop what you're doing and open yourself up to the warmth of the encounter."
What are the benefits of maintenance sex?
Some experts suggest that maintenance sex is a way to keep things lively in a relationship when they might otherwise feel a bit mundane. Plus, engaging in maintenance sex will not only give your partner what they're craving, but it'll help you feel blissful when your pleasure points are activated...if you catch our drift.
"[Orgasms] can get the blood flowing, release all kinds of positive feelings, and trigger the release of Oxytocin, the attachment hormone, which is the hormone that keeps us attached to our partners in the first place," Weks adds.
Orgasms do have their benefits, after all.
Why are some people against maintenance sex?
While some feel as though maintenance sex is a way to keep things status quo in the bedroom, others feel as though it's forcing a partner to engage in something they're not willing to do—almost as going as far as saying it's a form of non-consent.
(Should you find yourself being forced into a situation you are not comfortable with, always seek help. If you feel as though your partner is becoming borderline abusive when it comes to sexual demands, explore help from organizations like RAINN.)
Maintenance sex—the next steps
Regardless of your thoughts on the term—whether it's a positive or negative move for your relationship—sometimes doing the deed isn't always at the top of the list, despite what one may assume. This means it might be time to reexamine what's working and what's not for you and your partner.
Rather than thinking of "taking one for the team," think of acting as a team to reset your sex life. From exploring new rituals, engaging in foreplay, or trying out new toys, there are plenty of ways to join forces to keep things lively, passionate, and mutual.
And we'll fill you in on a little secret: Dr. Britney Blair, a clinical psychologist and co-founder of the Lover app, says the secret to better sex with a loved one is learning how to have sex with yourself first. Explore different types of vibrators for some solo fun and then you can take things up a notch when you add a partner to the mix.
Danielle is a writer for My Imperfect Life, where she particularly enjoys covering lifestyle and entertainment news. She was previously the editor of Time Out New York Kids and a news editor at Elite Daily. When she's not working, you can find her reading a good book and enjoying a cup of coffee. Follow her @dvwrites.