How to reset your sex life whether you're single or coupled up, according to the experts
Experts share their tips on how to reset your sex life – whether you're single or in a relationship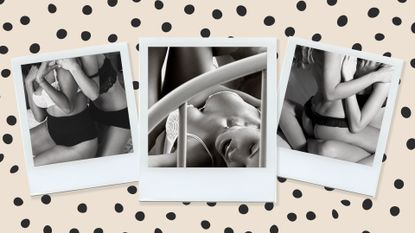 (Image credit: Getty Images)
The start of a new year is known for being a time for self-improvement, whether it's eating healthier, sticking to home workouts or trying out some new hobbies.
It's also the perfect time to hit refresh on anything that could do with a switch up—including your sex life.
It's easy for those in long-term relationships to settle into a routine when it comes to sex, as both parties grow more and more comfortable with one another – and sometimes even a little complacent.
Alternatively, those who are single might feel like they are stuck in a rut when it comes to self-pleasure and sex.
So, we've asked sex and relationship experts to shed light on how to reset your sex life this year, whether you're single or coupled up.
For singles...
Make pleasure your priority
The new year is a great time for singles to start making self-pleasure a priority.
Megwyn says: "Start with small changes like introducing a self-care pleasure practice at least once a week. This might include masturbating, a sensual body massage, or even dancing."
It's vital to keep this up regularly, too, so it becomes a habit. To help you with this, you might want to give the Lover app (opens in new tab) a try—packed with expert treatment and science-based exercises, it will get you started in a journey of sexual self-discovery.
Stay in touch with your sexiness
"For single people, it's important that they don't shut down their own sexuality just because it can't be expressed in the context of a relationship," says Andre.
After all, you don't need other people to feel sexy – it comes from within.
Andre adds: "There are many ways to stay in touch with solo sexiness. Long baths, perfume, self-care, dressing in a way that expresses your sexuality and even unrushed masturbation can all be helpful."
We're also adding trying one of the best-reviewed sex toys to the list...
For those in relationships...
Create new rituals
All relationships need a reset from time to time, to keep things interesting and more fun.
Megwyn White, a clinical sexologist and director of education at sexual wellness brand Satisfyer (opens in new tab) says: "For those that are in a coupled relationship now, this is a wonderful time to ignite new dimensions of passion into your relationship.
"Create some rituals that also get you in the mood, like baths or sensual massage or a virtual cooking class. These are great ways to work out the kinks of stress that may have been building, help you to see your lover in a new light and help in getting you into a sensual manifestation mood."
Make a list of some of these rituals and experiences – that way you have something to come back to when you're looking for something new to try.
Explore toys and more
Megwyn also recommends trying out something out of your comfort zone—like a new sex toy or a new game.
She says: "I also highly recommend finding something fun you and your partner can play with. This might be a sexual wellness device, a sexy game, a role-play experiment, or even erotic fiction with your partner. Play unlocks your mind as a lover and reveals new levels of connection that you might not easily see when you get stuck in habituated sexual patterns."
If you're stuck for ideas, give the Lover app (opens in new tab) a try—it comes with games and other activity ideas for lots of fun in the bedroom.
Laugh together
But sex toys are not only good for your sex life—any laughter that takes place is also great for your brain, too.
"The laughs that come also stimulate oxytocin, the love hormone," says Megwyn.
Playing with toys is often a bonding experience between two parties so you might feel closer afterwards, too. Plus couples might uncover new things they like in the bedroom. So it's a win-win.
Make time for sex
We all lead very busy lives, so it's easy to settle into an evening routine once you're in a relationship... dinner, Netflix, and then bed being a pretty common one.
But psychotherapist Andre Radmall (opens in new tab) says it's important to set aside time for sex and romance.
He says: "It may feel a bit forced but if there has been no sex for a while it takes a bit of planning to re-establish the pattern. I mention romance as it is important to establish things like touch, flirting and quality time together."
Andre adds that's it's important not to underestimate the power of a "quickie" – fast sex can still be very pleasurable.
Don't forget about foreplay
We all know that women can sometimes take a little longer to get aroused, compared to men, so it's good to keep foreplay a priority.
Andre says: "If sex has gone a bit flat, then getting started in 2021 may mean 'going through the gears'. This means taking time to re-establish flirting, touch and foreplay. When people have gone through a dry spell sexually I advise taking time over this.
"It is not necessary to go for full penetrative sex from the get-go. Maybe spend one session in intimate touching and then ramp things up in the next session or date."
Get imaginative
Anyone who wants to rekindle their sex life in 2021 needs to start by thinking sexy, says Andre.
He adds: "We get so preoccupied with the stresses and strains of childcare, the pandemic, staying safe and the news that we literally forget to think sexy. So tune back into your own sexual feelings toward a partner or raise your awareness of people you find sexually attractive.
"Imagination can drive new ways of spicing things up in the bedroom, or the kitchen or wherever."
Lizzie is a freelance lifestyle and culture journalist who writes for titles such as Metro.co.uk, Evening Standard, Refinery29, Woman & Home, Ideal Home and Spectator Life. You'll find her looking up new restaurants and bars on Instagram or scrolling through cute dog videos. She also loves travelling, running, cooking and cross-stitching.