What is premenstrual dysphoria disorder? Dixie D'Amelio reveals PMDD diagnosis
The TikTok star has been diagnosed with premenstrual dysphoria disorder, but what exactly is it and how is it different from PMS?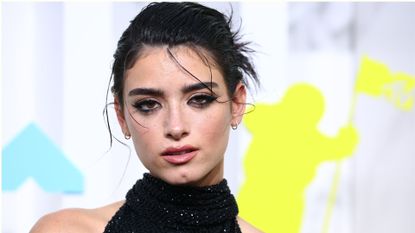 (Image credit: Arturo Holmes/FilmMagic/Getty)
TikTok star Dixie D'Amelio has gone public with her premenstrual dysphoria disorder diagnosis this week, but what exactly is PMDD?
"I kind of took a break from social media the past two weeks because I wasn't feeling great and not really sure why," the social-media personality said during a live stream on Centennial Beauty's TikTok page.
"I recently got diagnosed with this thing called PMDD, which is premenstrual dysphoria disorder. It really affects your moods and your behavior and many different parts of your life. I feel like I didn't realize how much it was affecting me until I got to this point I was in last week."
The 21-year-old revealed that PMDD "really disrupts my life and my attitude and my personality and my relationships and just who I am as a person, adding: "It's very obvious to see in these next couple episodes of the show," referring to The D'Amelio Show, her Hulu reality series with sister and fellow former Hype House member Charli D'Amelio.
"Having no idea what was wrong with me was very alarming and I just felt like I had no control over my body or mind," Dixie continued, saying her symptoms would "turn on and off like a light switch." Post-diagnosis, "now I can find better ways to handle my emotions," she said. "There's not really a cure for it, so it's just dealing with these negative thoughts every single month."
But what exactly is premenstrual dysphoria disorder and what are the symptoms to look out for? Here's what we know.
What is premenstrual dysphoria disorder?
According to the Office on Women's Health, "premenstrual dysphoria disorder (PMDD) is a health problem that is similar to premenstrual syndrome (PMS) but is more serious." Like PMS, it "happens in the week or two before your period starts as hormone levels begin to fall after ovulation" but the symptoms are more severe, causing depression, anxiety, irritability and tension. Such symptoms usually go away "two to three days after your period starts."
PMDD symptoms: what to look out for
Along with common physical premenstrual symptoms like breast tenderness, headaches and cramps and bloating, keep an eye out for these emotional and behavioral signals of PMDD:
Anxiety and panic attacks
Frequent anger or agitation
Mood swings
Low energy
Difficulty focusing
Emotional sensitivity
Lack of interest
Trouble sleeping
Severe sadness
Increased appetite
Thoughts of suicide
PMDD vs PMS: what's the difference?
So how can you tell the difference between PMDD and more garden-variety PMS? Although there is certainly overlap in the physical and emotional symptoms of both, PMDD is a pointedly "disabling extension of PMS," says the Mayo Clinic, causing "extreme mood shifts that can disrupt daily life and damage relationships." The disorder affects up to 5% of childbearing women, some of whom may already have issues with anxiety or depressive disorders.
As D'Amelio mentioned, the cause of PMDD isn't entirely clear, but there is help to be had, from simple lifestyle changes (vitamin supplements, a better sleep schedule) for less severe cases, and deeper treatment (antidepressants, birth control programs) for those who need it. If you have experienced any of the above symptoms and are unsure if you suffer from PMDD, make sure to talk it through with your OBGYN or general physician.
Christina Izzo is the Deputy Editor of My Imperfect Life.
More generally, she is a writer-editor covering food and drink, travel, lifestyle and culture in New York City. She was previously the Features Editor at Rachael Ray In Season and Reveal, as well as the Food & Drink Editor and chief restaurant critic at Time Out New York.
When she's not doing all that, she can probably be found eating cheese somewhere.