There could be a shortage of loungewear and activewear very soon
The pandemic has caused a streetwear shortage, according to a new report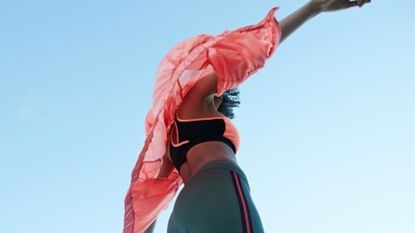 (Image credit: Getty Images)
Most of us have swapped our fancy outfits and office attire in for cosy lounge wear and workout clothes this year due to the pandemic, which still has many of us working from home. But it turns out that sales for streetwear items have not only increased, but an actual shortage of items is around the corner.
That's right, a new report by The Guardian has warned that retailers in the UK are struggling to keep up with the enormous demand for athleisure and streetwear items.
With comfort being the new shopping essential, and the fact that many of us have had to turn our homes into not only our working space but our working out space following the closure of gyms during lockdown, demand for everything from joggers, gym leggings (including the very necessary pair of black leggings), hoodies and sports bras are starting to outweigh the supply in a major way.
Plus, now that temperatures have dropped and people begin to shop for hoodies and fleeces, it's bound to become even more overwhelming for retailers to keep up.
According to fashion analysis firm Edited, "the number of sportswear items sold out online over the past month had increased by 17% compared with last year and it expected to rise further should the UK face a second lockdown".
The shortage is a result of the varied COVID-19 restrictions around the world, with different nations having their own sets of rules and regulations due to the pandemic, making it difficult for retailers to get their stock from their warehouses overseas, particularly in countries like Bangladesh and Indonesia.
Speaking to The Guardian, Neil Primett of 80s Casual Classics said: "There was an immediate panic between February and April [as brands] pulled production. People were talking as if no-one was going to buy but my website was up 200%. Now I've got no stock. I'm having to chase what's available."
Similarly, other retailers such as Asos and JD Sports revealed that streetwear stock was low, though they said if wouldn't be an issue long-term. However, we suggest turning on all your back in stock notifications and getting any essentials you need while you can!
Sagal is a journalist, specialising in lifestyle, pop culture, fashion and beauty. She has written for a number of publications including Vogue, Glamour, Stylist, Evening Standard, Bustle, You Magazine, Dazed and Wonderland to name a few.