There is a mind-blowingly good sex toy sale on right now
Save up to 40% at Amazon's Spring Sale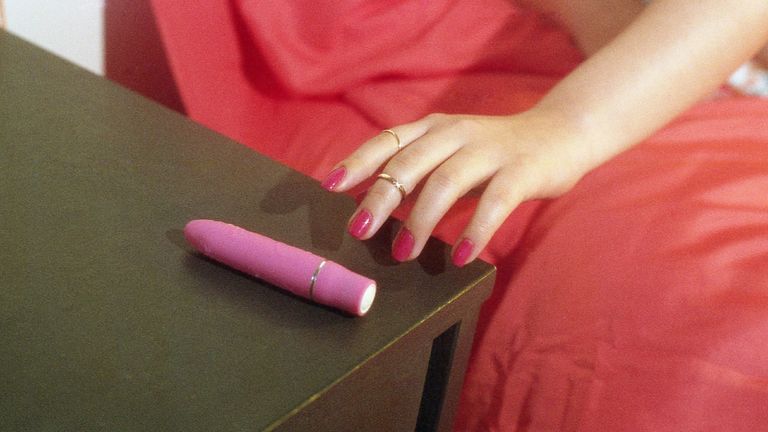 (Image credit: Getty Images / Ashley Armitage / Refinery29 for Getty Images)
Potentially the best news to come out this month, Amazon is having a huge spring sale across their products but the deals that have caught our attention are on the sex toys. If you're after one of the best reviewed sex toys on the market, then Amazon is offering an incredible 40 percent off every style, from the best app-controlled vibrators to rabbit vibrators, yay!
The perfect excuse to add a bit of spice to your sex life or ace your self-gifting game – call it a happy-one-year-in-pandemic-treat. The collection is staggering, no matter your toy preference. And, whether you know what you want or want to try something new, Amazon has you covered.
You can save on best-selling brands including Lovehoney, Ann Summers, Satisfyer, LELO, Fifty Shades of Grey, and more. The sale is on until the 26th of March you have plenty of time to have a good browse of all the mind-blowing deals.
The best sex toy deals on Amazon Spring Sale
1. Ann Summers Flicker Pebble Clitoral Vibrator
One of our faves is the Ann Summers Flicker Pebble Clitoral vibrator, for just £18.75. This perfect little vibrator comes with eight different power modes, a shaped tip to simulate oral sex, and gives a powerful sensation.
2. Fifty Shades of Grey Greedy Girl G-Spot Rabbit Vibrator
The Fifty Shades of Grey Greedy Girl G-spot Rabbit (yes the movie has official sex toy merchandise) is on sale for £44.99 and the reviews say it all...
One fan said: 'Oh my god! Highly recommend... happy to be single forever!!!! 😊😊😊😊.' It boasts both g-spot and clitoral stimulation, the whole package really - excuse the pun.
3. Satisfyer Pro 2 Clitorial Toy
The Satisfyer Pro 2 Clitoral toy has a staggering 40,000 reviews and is down to £24.99. It has 11 power modes that provide 'waves and tingling pulsations.' It's also far quieter than the original if you're a second time buyer.
4. Teazers, Couples Vibrator
If you're looking for a toy to use with your partner the Teazers couple vibrator is on sale for £24.99 and has rave reviews. One buyer said: 'Great product! The battery lasts a long time, regardless of the settings - even with the strongest vibrations. I can only recommend it!'
5. LELO SONA 2 Sonic Waves Massager Waterproof Oral Stimulator
LELO SONA 2 Sonic Waves Massager Waterproof Oral Stimulator is available for £59.99, and one shopper couldn't get enough, saying: 'omg this is amazing I've owned dozens of different sex toys but this is the most amazing.'
Be quick to grab these amazing deals, the sale ends on the 26th of March.