This is why Alexandria Ocasio-Cortez wasn't at Joe Biden's inauguration
AOC wasn't at Biden's Inauguration and the reason why is inspiring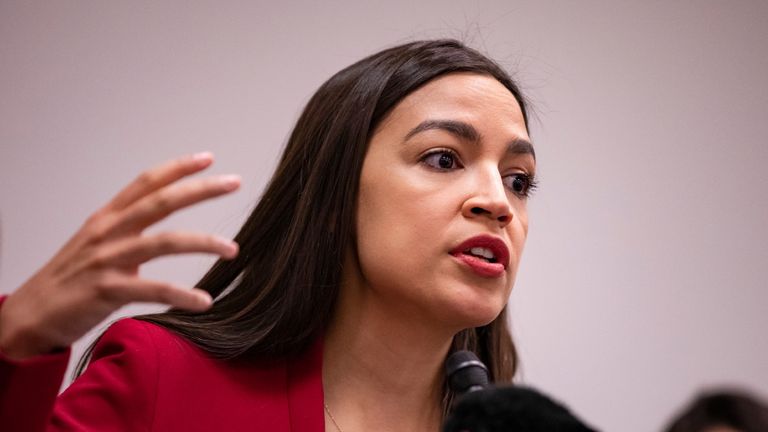 (Image credit: Getty Images/ Samuel Corum / Stringer)
Inauguration day was a day of widespread celebration. As well as that iconic Bernie at Inauguration memes, we were all obsessing over Lady Gaga and Biden's friendship, which First Lady was the best dressed  and Amanda Gorman's incredible performance. However, one popular congresswoman was noticeably absent. 
Alexandria Ocasio- Cortez (AOC) did not attend the Inauguration, opting instead to support NYC workers striking in the Bronx.
Workers for Hunts Point Market went on strike after calling for a pay rise as 1,400 union members voted to strike after their appeal for a $1 raise in their wages was refused. The company is only offering a 32 cent rise in hourly wages. 
Warehouse workers, drivers, and other union workers created a 24/7 picket line outside the entrance of the Bronx Hunts Point Market entrance. They started the line on the 17th of January and have been there ever since.
Workers continued working throughout the Covid-19 pandemic, and the company is responsible for supplying 60 percent of NYC food produce. AOC has taken to Instagram and Twitter to raise awareness of the picket line. 
Posting a video to Instagram, she said: "There's a lot of things upside down right now in our economy, one of those things is the fact that a person who is helping get the food to your table, cannot feed their own kids."
While other congressional democrats spent their day in Washington DC celebrating the new president and administration, AOC was proving yet again why she's everyone's favorite congresswoman. She spent the day rallying with the workers, posting videos and documenting the day through her Instagram account.
AOC even went to Costco for the union members, providing them with hot chocolates and supplies. In a poignant speech to the workers, she said: "When you're standing on this line, you're not just asking for a $1, you are asking for transformational change for your lives and for the lives of every food worker across the country." 
The workers have been striking in freezing conditions, and have been risking their lives throughout the pandemic. The peaceful picket has also seen five arrests.
AOC has called for anyone nearby to drop off supplies, help increase picket line numbers, and keep talking about the issue so it will get addressed soon. 
Naomi is trainee news writer who writes for My Imperfect life, Woman & Home and Goodto. Naomi writes articles from fashion trends and skincare to entertainment news.