Is this the coolest jewelry brand around? Dua Lipa seems to think so
Bea Bongiasca's colourful designs have captured Dua's attention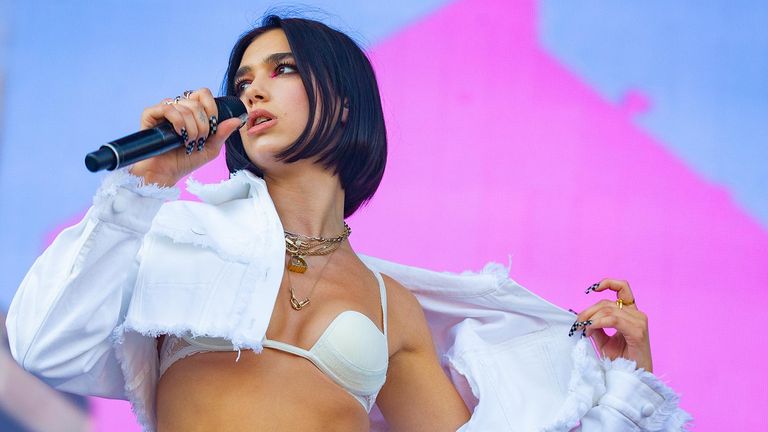 (Image credit: Getty / Mark Horton / Contributor)
We're big fans of jewelry - from sustainable jewelry brands to the popular Missoma rings (and the Missoma advent calendar). And now we have another brand to add to our faves list - Bea Bongiasca.
Like mini pieces of art, Bea Bongiasca's latest jewelry collection is made up of an array of playfully fun pieces that are guaranteed to put a smile on your face. Swerving standard gold and silver finishes, she's chosen bold, primary coloured enamels and the brightest of gemstones throughout her latest quirky You Are So Vine! collection.
Mini tendril rings come in a variety of rainbow shades, each with a clashing peridot, amethyst or topaz gemstone, while the two tone earrings are some of the cutest we've ever seen.
And it looks like Dua Lipa agrees. We've spotted her out wearing Bea's designs not once but seven times now. Teasing us with a selfie, Dua managed to get her hands on the squiggle shaped two tone earrings before they'd even hit stores, choosing to adorn her earlobes with two pairs of the cute earrings.
A photo posted by @dualipa on Oct 17, 2020 at 2:07pm PDT
She also has at least four of the tendril rings in shades ranging from coral pink, red, yellow and blue as well as the amazing lucky flower choker. Lucky for us, Bea's designs are currently in stock in stores across the globe as well as directly from her website. What are you waiting for?
Lydia is Lifestyle News Editor at My Imperfect Life.
She specializes in travel, food & drink, fashion, beauty and wellness.
Her travel writing has been published in BBC Good Food, Oh magazine, Harper's Bazaar, Town&Country, Elle and MailOnline.
Before joining My Imperfect Life Lydia headed up the fashion & beauty print team at Now, and worked as Fashion & Beauty Editor at Top of the Pops magazine where she interviewed and styled some of the world's biggest pop acts, from Taylor Swift and Little Mix to Demi Lovato and One Direction.