This will be the biggest skincare trend of 2021, according to a top dermatologist
As we look ahead to a new year, an expert reveals what we can expect be "big" in skincare in the coming months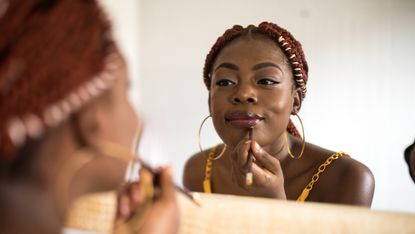 (Image credit: Getty Images)
2020 has been A Year, and I think I can safely assume that we'll all be glad to see the back of it. Understandably then, we're already looking ahead to the new year, with beauty enthusiasts wondering what the biggest trends will be.
This style is already set to be the most requested haircut in 2021, and now an expert has revealed her prediction for the biggest skincare trend for next year.
According to Consultant Dermatologist and author of The Skincare Bible, Dr Anjali Mahto, the biggest trend in skincare next year will be a shift towards multipurpose products.
"Consumers are going to start making wiser choices about which products they truly need to be using," she explains. "One way of minimising the products we need is to choose ingredients or skincare which are multi-purpose in nature.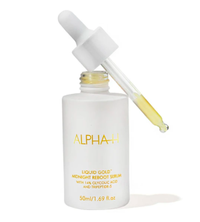 "For example, why use an AHA toner and then a retinol if you have a product which incorporates both, like Alpha-H Midnight Gold Reboot Serum? Why use a separate azelaic acid and niacinamide product when Dr Sam's Brightly serum has both?
"Using one product rather than multiple ones to achieve the same end point cuts on waste and also reduces the risk of irritation and sensitivity to the skin. This is the future of streamlined skincare."
Keep reading for more insight into next year's biggest skincare trends as Dr Mahto shares a few more of her predictions.
Less is more
Anyone who has worked with Dr Anjali Mahto knows that she is big on the "less is more" approach – and thanks to the global pandemic, people are even more likely to slim down the number of steps in their skincare routine in 2021.
"Not only will many people have far less expendable cash as a result of the economic downturn post-Covid, but there is an increasing awareness of the impacts the beauty industry is having on the environment and climate change.
"Every product we buy and layer onto our skin utilises resources, which impact every aspect of the supply chain from the extraction of raw materials to packaging. To be truly kind to the world we live in, we need to start taking sustainability seriously – and the only way to be truly sustainable is simply to buy less."
Representation of skin of colour
This one is not a "trend" so much as long overdue changes that must be permanent.
"After the political events of this year and the Black Lives Matter movement, there will be two direct knock-on effects within the beauty industry," Dr Anjali explains. "The first will be a valid expectation that brands need to be representative of the population they serve – more shade options, diverse models and choice of influencer or spokesperson.
"Secondly, there is also likely to be a 'mushrooming' of new Indie brands targeting issues specific to skin of colour, such as pigmentation. Popular skincare ingredients that can disrupt the pigment pathway, such as mandelic acid, kojic acid, alpha-arbutin, and tranexamic acid are likely to be key players in the formulation of these types of products."
Improved sunscreen technologies
"We are aware that ultraviolet light from the sun is a key player in the development of both skin cancer and skin ageing," our doctor tells us. "However, a large part of the population also suffer with issues of pigmentation, which in darker skin tones is driven in part by the synergistic action of UVA-1 and visible light from the sun.
"Based on current scientific data, this can only be effectively be blocked by iron oxide-containing sunscreens and there are only a relatively small number of these on the market.
"As knowledge grows on visible light, companies need to respond accordingly and start producing effective sunscreens with the right ingredients to filter this out; simply using antioxidants will not be the answer based on current data for pigmentation."
Injectables
" A decade ago, talking about injectable treatments such as Botox or fillers publicly would be unheard of, but social media has demystified these treatments with each passing year. In this age of information, people are also better educated about what can and cannot be achieved with skincare alone.
"While retinol may smooth out fine lines over long-term use, chances are that it is only injectable treatment, which will help deeper lines or descent of facial skin. Knowledge combined with prolonged periods this year examining our own faces over Zoom has led to a boom in injectable therapy.
"Many who have had the treatment for the first time are likely to continue into next year as well as increasingly through word of mouth openly discuss their experiences. Next year will bring more 'first-timers' to the injectables market."
Online prescription-strength skincare services
As we'll likely still be spending a fair amount of time at home in 2021, online services will still be thriving in the first half of the year.
"While a few platforms already exist in the UK, next year will bring a mushrooming of medically-led prescription products available via digital platforms," Dr Mahto tells us. "There is an unmet demand for gold-standard skincare ingredients, such as tretinoin, and online platforms provide a quick and easy way to purchase these."
Clearly there's a lot to be excited about when it comes to the future of skincare. Roll on 2021!
Lucy is a beauty journalist who has written for titles including Marie Claire, Cosmopolitan, OK!, woman&home and Women's Health, as well as regularly contributing to My Imperfect Life. Her work covers everything from skin and haircare tips to trying and testing the latest beauty launches, and interviewing celebrities and experts. A certified dog person, her other interests include mental wellbeing, books, piña coladas and not getting caught in the rain.