Niacinamide: the powerhouse ingredient that can help with maskne
Now you know why THAT niacinamide serum by The Ordinary keeps selling out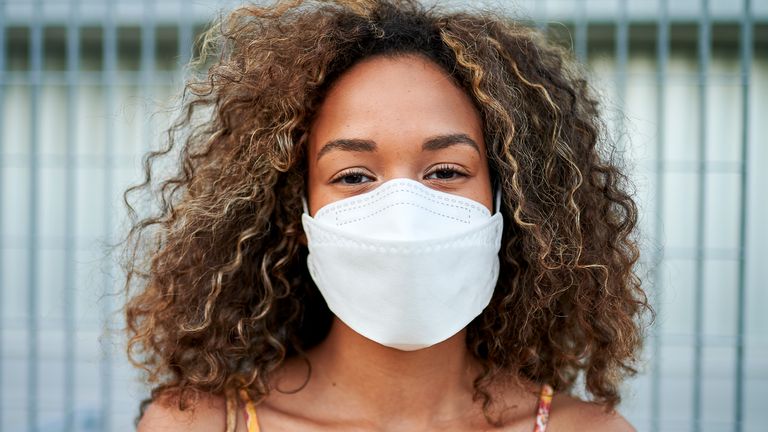 (Image credit: F.J.Jimenez/Getty Images)
The Ordinary Niacinamide 10% + Zinc serum is proof that this budget brand can't put a well-moisturised foot wrong. People are losing their minds over the stuff, its magic lying in the niacinamide content - and price tag.
Niacinamide is the buzziest panacea for maskne (or face mask-induced acne), ensuring search for this already best-selling serum is up a huge 646%.
What is niacinamide?
So what do we know about niacinamide?
Otherwise known as vitamin B3 it's found naturally in foods like green vegetables, fish, eggs, meat and grains and is essential for maintaining healthy cells.
However, in skincare is where the fairytale really happens.
Is niacinamide good for acne?
In short, 'yes, it is'. "Niacinamide regulates oil secretion and reduces sebum in the skin, which can be helpful in preventing acne," says Dr Anjali Mahto, consultant dermatologist at The Cadogen Clinic.
Maskne in particular is caused by the humidity underneath your mask because you're breathing into a closed off space.
"You're sweating under there, if you have a propensity to develop oily skin, that can actually make things worse and it's easier to have clogged pores," says Sandra Lee, aka Dr Pimple Popper.
The only caveat is that you need a product containing at least 5% niacinamide for significant results. The Ordinary Niacinamide 10% + Zinc ticks that box and then some at a huge 10 per cent.
There's also evidence that this B vitamin has a normalizing effect on the lining of your pores.
"This not only makes them look tighter but it keep debris like oil, dirt and dead skin from getting backed up, which leads to clogs," says skin expert Paula Begoun, who features it in her Paula's Choice Niacinamide 20% Treatment.
In other words, the crap on your face doesn't stand a chance of turning pores into blackheads and those painful chin huggers.
It might sound counterintuitive but dry skin is also a cause for acne. What it means is that those oil-producing foot soldiers are sent in to produce more sebum to overcompensate. That's where niacinamide steps in and reduces water loss and ramps up the strength of the skin barrier.
Why is The Ordinary Niacinamide 10% + Zinc serum so good?
The addition of zinc to The Ordinary's formula is what helps to soothe redness.
Acne is an inflammatory disorder, so anything you can apply to minimize inflammation is a good thing. "Both niacinamide and zinc are known anti-inflammatory ingredients in skincare," says Dr Mahto. "Application to inflamed areas of spots may help ease redness and discomfort."
There is also a school of thought that believes zinc has a balancing effect on the skin's microbiome.
"This keeps the mix of good and bad bacteria on the surface of your skin in harmony," explains Begoun. "What's also thought to be happening is that zinc inhibits certain enzymes and fatty acids in skin that fuel the growth of the bacteria that trigger acne.'
The bottom line: apply this serum daily and we guarantee you'll end up on better terms with your skin (and that all-important cloth face covering).