This neck massage pillow was made for serial binge watchers - and it's on sale for Black Friday!
You might want to add this neck massage pillow to your Black Friday shopping list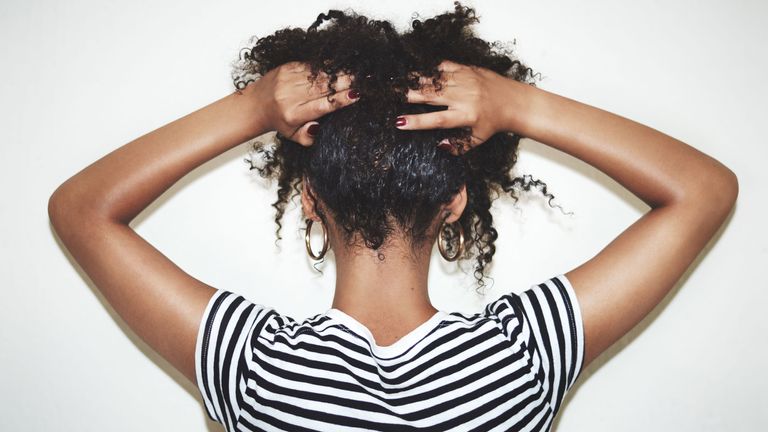 (Image credit: Getty Images)
Black Friday is a day for bargains and you might want to add this neck massage pillow to your shopping list.
We've all been spending more time at home this year, and that's included working from home as well as longer periods of time on the couch watching our favourite shows (yes Netflix, we are still watching). And while we're literally being told to stay put because of the coronavirus pandemic, that doesn't mean our back is any less achy after hours in awkward positions.
Enter the neck massage pillow. Just pop this beauty on your neck or your back, and enjoy a heated shiatsu massage on the couch while you watch the latest bingeable show.
While the neck massage pillow is made for binge watchers, it's also ideal for anyone who's been struggling with uncomfortable home office chairs (check out our top picks for the best desk chairs).
As well as relieving tired muscles, it can treat any muscle pain you might have from a long day of staring at your 'insert electronic device here'.
What do shoppers say about the neck massage pillow?
The reviews speak for themselves. From people saying it cured their chronic pain to others saying how it feels
One shopper wrote: "I have arthritis and sciatica in my back. It gives warm deep tissue massages on the neck and all areas of the back and guess what?! You can lay it on the floor and put your feet on it for a foot massage, when you're sitting on the sofa put it behind your calfs or under your thighs! Love this thing!"
Another wrote: "This massager is great for sore necks and back. I've had neck issues and back issues for the past few years and this relieves the tension and soreness in my muscles when I use it at night. the timer is set to turn off after 15 minutes so it is easy to know how long you have been using it, and then switch to another area. To set up on the neck or back takes a bit of creative manoeuvring with some pillows at times, but when you get the sweet spot it feels great. you can adjust pressure of the massager by how hard you lean into it. If you have a spouse that isn't the best or most willing to give you a neck run, this will do the trick, and with a heat setting. good value for money so far."
When you're done, all you have to do is charge it so you can enjoy yet another blissful binge session with your personal massage therapist. You're welcome!
Mariana is the editor of My Imperfect Life. She has previously worked for titles including Woman&Home and GoodtoKnow, covering all aspects of women's lifestyle - from beauty and fashion to wellness and travel. She's mildly obsessed with reality TV (Love Island memes included) and Gilmore Girls. In her spare time, she spends far too much time checking her horoscope and figuring out the perfect curly hair routine.