Why Amazon can't keep CeraVe's SA Smoothing Cleanser in stock
It's become an Amazon bestseller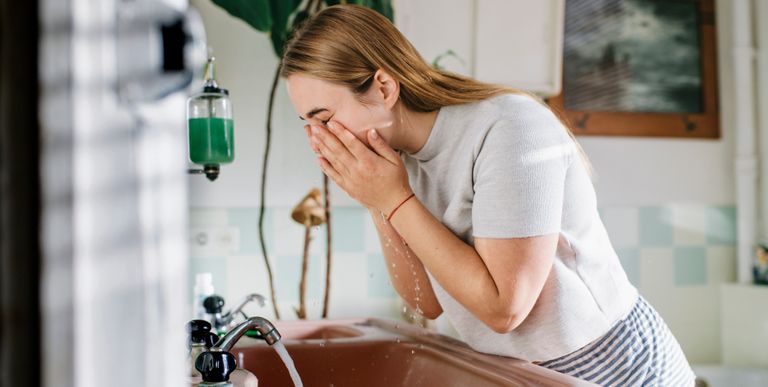 (Image credit: Getty Images)
We know a beauty product is solid when it people are going mad for it on Amazon, so naturally we were instantly intrigued when we heard the hype around CeraVe's SA Smoothing Cleanser.
The popular face and body wash is one of the bestselling cleansers on Amazon and has racked up almost 1,000 rave reviews. Why? Because of its acne-fighting powers. 
VIEW NOW: CeraVe SA Smoothing Cleanser, £11, Amazon
The cleanser, which is super affordable, has become so popular that Amazon are struggling to keep it in stock and its all thanks to its incredible formula. 
With blemish-banishing salicylic acid, the CeraVe cleanser targets skin that is prone to spots and helps to gently exfoliate it. It also contains hyaluronic acid  which retains the skin's natural moisture and three essential ceramides (1, 3, 6-II) to protect the skin's natural barrier. 
The non-comedogenic product is designed for all skin types, even those with sensitive skin as it is free of both physical exfoliants and fragrance.  
"This is a delightful foaming cleanser, which leaves skin feeling clean, soft and very smooth. Good value as a bottle lasts for months. Highly recommended, especially for mature or sensitive skin," read one five star review. Another agreed, saying: "This WORKS! No more break-outs and my skin has lost that slightly red glow that it had started to have from over-production of sebum." 
Meanwhile a third explained: "Wow this stuff is absolutely brilliant. Had spots around my chin from wearing face masks. Since using this twice a day, I have had no more spots, and it's cleared the spots I had within a week of using." Similarly, others raved about its ability to get rid of scars with one review, saying:  "It is fading my acne scars, I have a deep skin tone, so it works against very dark scars."
The cleanser can be used on a daily basis and promises to improve hydration, which is exactly what we need for the cold months ahead!