This bestselling Covergirl mascara has been given the clean treatment
The CoverGirl Lash Blast Clean Volume Mascara has landed - and it's everything we hoped it would be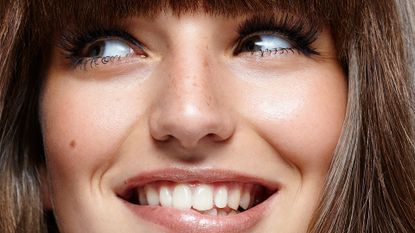 (Image credit: Ada Summer/Getty Images)
It's not lost on us that there's room for improvement when it comes to eliminating questionable ingredients from mascara. That's why the launch of CoverGirl Lash Blast Clean Volume Mascara is so major.
We don't always associate drugstore beauty brands with ethical initiatives but CoverGirl has been making strides towards cleaner formulas since becoming the biggest makeup brand granted the Leaping Bunny seal in 2018.
What followed was the Clean Fresh collection, a line up of vegan foundation, blush, highlighter et al with an ingredient-elimination policy (e.g. no talc, parabens, mineral oil, sulfates, phthalates, and formaldehyde).
CoverGirl Lash Blast Clean Volume Mascara has just raised that bar even higher and is edging further into the clean beauty market, which is on track to make $22 billion by 2024.
Gone are the days when 'clean beauty' meant compromising on performance. The original Lash Blast has been a cult favorite largely because it delivers brazen lashes with full figured-curves. CoverGirl Lash Blast Clean Volume Mascara is no different.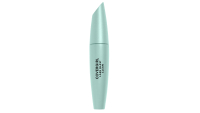 It still delivers 10 times the volume to naked lashes without smudging or clumping. All that's changed is the fact that it's vegan and cruelty-free and undesirables like parabens, sulfates, talc and mineral oil haven't been invited to the party.
Top of mind, too, was adding in natural conditioning ingredients including argan and marula oils to boost the health of lashes and ensuring the outer packaging ticked every sustainable box by being made with 80 percent recycled paper.
The four shades of Lash Blast Clean Volume Mascara (Black Brown, Black, Very Black, and Pitch Black) is now available at Target for $7.99.
Fiona Embleton is a multi-award-winning beauty editor who has tested over 10,000 products in her 10 years + of writing and shooting beauty stories. For the past four years, she was the Senior Beauty Editor at Marie Claire, having previously worked in the role of Beauty Editor at both Stylist and Cosmopolitan. She has recently gone freelance and alongside My Imperfect Life, she has written for titles including ELLE UK, ELLE Canada, Buro 247, Harper's Bazaar Arabia, Vogue Scandinavia, and ES Magazine. Beauty journalism allowed her to marry up her first-class degree in English Literature and Language (she's a stickler for grammar and a self-confessed ingredients geek) with a passion for make-up and skincare, photography, and catwalk trends. She loves jumping on the latest internet-breaking beauty news, dissecting the best red carpet looks, and having the crème de la crème of dermatologists, make-up artists, and hairstylists on speed dial so she can tap them for the best advice. She's a discerning beauty shopper and knows it can be confusing trying to navigate what's hype and what really works. So if she really likes something, you can trust that she has reached that opinion by vetting it against everything else she's ever tried. Her career highs? Interviewing Cate Blanchett and winning a Jasmine Award for the deeply personal feature Cancer Stole My Mother's Scent.