This cult facial spray is back in stock with a 10,000 waitlist
The sellout Tower facial spray is back by popular demand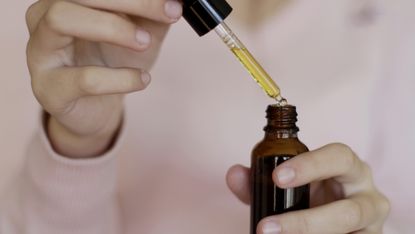 (Image credit: Getty)
If there's one solid indicator of a good product, it's a waitlist and boy, does this Tower facial spray have a strong one - 10,000 to be exact!
That's right, 10,000 people are currently waiting to get their hands on the cult beauty brand's SOS Daily Rescue Facial Spray as it is officially back in stock after being a sellout success.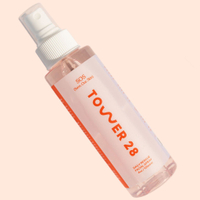 The high demand doesn't come as a surprise. It's no secret that our skin has been through a lot this year. Not only has stress and anxiety of the pandemic played a huge factor in creating unhealthy skin but the constant wearing of face masks has been a culprit too. Between vitamin C serums and the best moisturizers for dry skin, there are ways to take care of skin underneath the mask - and Tower's facial spray is definitely one of them.
Hailed as one of the best on the market, the spray, which is priced at $28, has already sold out three times this year alone as well as having sales doubled since March. But why is everyone so obsessed with it?
Well, not only is it easy to use (you just spray it on your face whenever your skin needs a pick me up) but its formula is packed with hypochlorous acid, which helps fight off bacteria and inflammation. As described by the brand, when applied to the skin, hypochlorous acid triggers an immune boost, which then signals your body to repair and heal irritated skin. Hence why the spray works such wonders!
It is also dermatologist-tested and safe to use on sensitive skin as it doesn't include any toxic ingredients or anything that could cause irritation like talc, essential oils or paraffin. Oh, and did we mention its vegan and cruelty-free too?
Talk about a hero product!
If you want to get your hands on it this time around, then we suggest placing it in your cart now before it sells out once again... Go, go, go!
Sagal is a journalist, specialising in lifestyle, pop culture, fashion and beauty. She has written for a number of publications including Vogue, Glamour, Stylist, Evening Standard, Bustle, You Magazine, Dazed and Wonderland to name a few.