Why people are obsessed with this cult Japanese face cream right now
Sales more than doubled at the start of this week – so what makes it so good?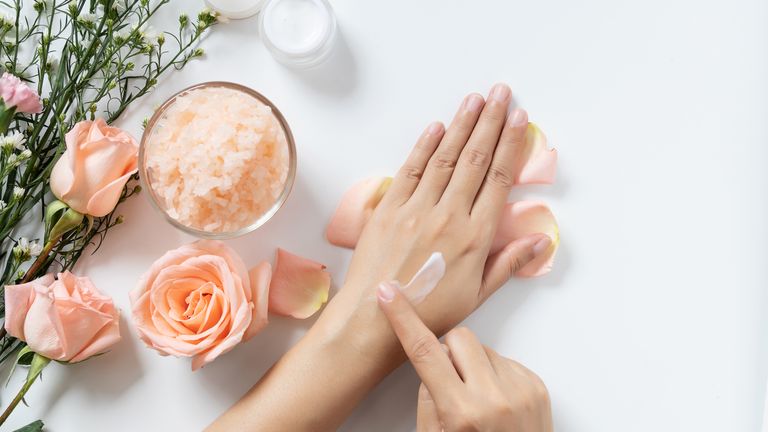 (Image credit: Asiandelight via Getty Images)
We love a cult beauty product, and earlier this week sales of one of the best moisturizers for dry skin, the Curél Intensive Moisture Facial Cream, almost doubled. So, why are consumers so obsessed with this affordable moisturizer?
Curél is the number one skincare brand for sensitive skin in Japan, designed with the driest and most sensitive skin types in mind and drawing on the practices of double cleansing and double moisturizing. Even better, the whole range is also reasonably priced.
The Intensive Moisture Facial Cream is packed with ceramides, which are essential for healthy skin barrier function. It's a really gentle cream that's great for winter, when our skin is wind-whipped and blasted with the heating, and one that sits in my own bathroom cabinet for when my skin is stressed-out and dry.
Shop the Curél Intensive Moisture Facial Cream
Curél Intensive Moisture, $30, Ulta (UK £19.50, Boots)
Ideal for very dry skin, this deeply moisturizing cream is gentle enough to be used on even the most sensitive of skin types. View Deal
Curél Moisture Facial Lotion Enrich, $30, Ulta (UK £17.50, Boots)
The first step in the aforementioned double moisturizing routine, this is a lightweight lotion that quenches the skin before applying cream.View Deal
It's not just me who's a big fan of this brand, though; although it launched in the UK in 2019, the cream has already racked up more than 1,000 reviews at Boots.
"Started using this around a year ago and has helped sort my patches of dry skin on my face, wouldn't use another moisturiser at this point," writes one five-star Boots reviewer. "Lasts a long time even using on a daily basis, and I'd recommend it to anyone who has easily irritated skin."
"This cream is definitely up there in some of the best I've ever used. It's lightweight yet intensely moisturizing," writes one of Ulta's five-star reviewers. "My skin is soft, feels supple all day and the cream doesn't affect my makeup application. The brand suggests using a grape size amount each time, but I recommend using less or else you will go through this product super quick, especially if you use it day and night."
Are you already a fan of this cult beauty buy?

Lucy is a beauty journalist who has written for titles including Marie Claire, Cosmopolitan, Women's Health, InStyle and Woman & Home, and regularly contributes to My Imperfect Life. Most recently she was Junior Beauty Editor at Marie Claire. Covering skincare, haircare, make-up and wellbeing, her job involves anything from picking the brains of the world's top dermatologists to swatching the latest and greatest foundations. When she's not got beauty on the brain, you're most likely to find her spending time with dogs (her sister owns one very sassy cockapoo), reading or sleeping. She's also a big fan of RuPaul's Drag Race, rosé and and house plants that stay alive.