How to apply moisturizer effectively and nail your skincare routine
This is how to apply moisturizer and reap all the benefits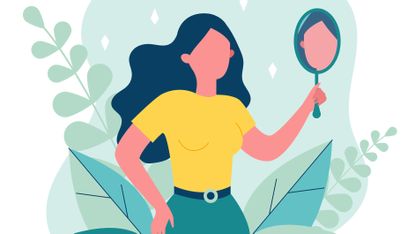 (Image credit: Getty Images)
If 'how to apply moisturizer' is one of your burning skincare questions, fear not. We asked the experts how reap all the benefits from the best moisturizers for dry skin.
You could argue that skincare has earned itself a reputation as being very high maintenance. With the influx of 12-step skincare routines and popularity of acids, retinols and various other compounds making the cleanse-tone-moisturise skin care trio of yesteryear pale into insignificance, it's easy to feel overwhelmed.
We'd argue you don't need a cupboard full of lotions and potions and a working knowledge of cosmetic chemistry to look after your skin, just enough products to keep it clean, hydrated and protected from its enemies - namely the elements, pollution and our ever-increasing exposure to blue light. Once you have those in your skincare arsenal, all that's left to do is apply them effectively, in the right order.
The one part of our skincare routine that's non-negotiable is a good moisturizer. Not only does it hydrate and soothe the skin, it also protects our face from aforementioned aggressors and strengthens the skin's barrier. Finding the best moisturizers for dry skin is a start, but once you have it, when should you be applying it? And how much does the order of our skincare routine actually matter? We spoke to the experts to find out.
How to apply moisturizer and sunscreen: Which step should moisturizer be in our skincare routine?
As a rule, your moisturizer should be the last thing you apply before SPF.
As a guide, your daily skincare routine could look something like this: "Moisturizer should be the last step in the morning, before sunscreen, and the last step in your night routine when you need that extra hydration," explains Dr Ifeoma Ejikeme, renowned aesthetic doctor and medical director of Adonia Medical Clinic.
Why is it important to get the order right?
Moisturizer creates a barrier, protecting the skin, so if you were to apply another product over it, you'd be wasting your time (and money - serums and oils can be expensive). "Different products are formulated to help penetrate better into the skin or to act as a barrier to protect the skin," Dr Ejikeme told us.
"If you get the order wrong, the products may not be able to have the desired effect. If you put your moisturizer on before your active serum then you are essentially wasting your serum as it may not be able to reach the skin."
"Do not apply your eye product last," says Caroline Hiron, straight-talking skin care expert and author of Skin Care. "No matter how carefully you apply your serums and moisturizers, you will always get some in the eye area, and then your eye product won't be absorbed where you want it to be."
What are the common mistakes people make when it comes to applying moisturizer?
Not switching things up, apparently. "The biggest mistake is using the same moisturizer all year round. Our skin changes throughout the seasons and even through the month," Dr Ejikeme told us. "It's good to have a range of moisturizers to suit your changing skin."
It also pays to be consistent with your routine, once you've found a moisturizer that works for you. "Consistency is key, if you like a rich, creamy texture, something which you feel nourishes the skin and you're recommended to use a light lotion – you won't feel as if it's working for you, and are more likely to stop using it," Diane Ackers, a skincare industry expert and spokesperson for Doctors Formula cosmeceutical brand told us. We love the lightweight Origins GinZing Moisturizer.
Studies have shown that sticking to a skincare routine is more important than the formulas of products, so your best bet for improving your skin is to find a cream that works for you and stick to your routine religiously.
And don't forget your lips, too! Dry flakey lips can be a real pain in the proverbial during the winter months, but a little self-care in this department can go a long way. "Include your lips in your entire routine when they're dry, just be careful," says Caroline. "Cleanse them, use your acid pads over them, even if it's just around the edges. Use your oil on them, and use your moisturizer on them. Reapply a little oil as needed throughout the day. They will improve quickly with a little TLC."
Lauren is deputy editor at woman&home.com and became a journalist mainly because she enjoys being nosy.
As well as keeping up with the latest news and most-talked-about TV shows, Lauren loves helping people share their stories, bringing experiences and adventures to life online. A big fan of adventure herself, she also loves sharing tips on where to find the best places to eat, drink, and be merry off the beaten track. Lauren has written a series of travel guides for London hotels and loves sharing her insights into a destination's cultural and culinary offerings. At the weekend, you'll usually find her hanging out with her pet cat (or anyone else's pet she can get her hands on), escaping to the countryside, or devouring a good book. You can mainly find pictures of her cat (and a few humans for good measure) on Instagram at @laurenkatehughes.