Dove just launched a new £170,000 fund to help end hair discrimination
The CROWN UK Fund is art of Dove's Self Esteem Project and aims to dismantle hair bias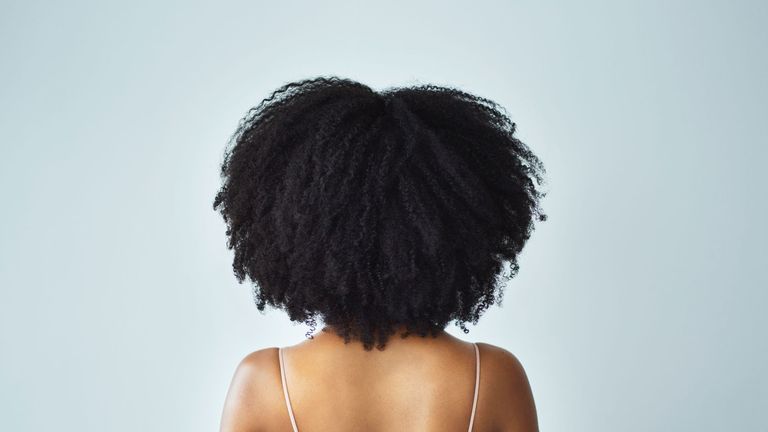 (Image credit: Getty)
Dove has kicked off the new year by launching a special fund to help end hair discrimination in the UK.
The beauty brand is introducing The Crown Fund, a £170,000 pledge to help combat hair bias. Crown, which has been used as an acronym for "Create a Respectful and Open World for Natural Hair", is part of the Dove Self-Esteem Project, which provides support to schools in tackling issues like hair bias.
Ending systemic racism requires sustained action. We co-founded the #CROWNCoalition to fight race-based #HairDiscrimination against Black people. Now we're deepening our commitment with new initiatives to fight racial injustice in its many forms. https://t.co/HAyv5GjTqG (1/2) pic.twitter.com/jt7IOmmUSsJune 19, 2020
See more
Dove highlights that despite efforts to create a more inclusive beauty industry, new research has highlighted that hair discrimination continues to be a problem in the UK.
After conducting their own survey of 1,000 people, the brand found that 51% of Black children (aged 11 -17) have been sent home from school for wearing their hair naturally, while 25% of Black adults have been sent from work for the same reason. Overall, 63% of Black adults have experienced hair discrimination as a result of wearing their hair naturally or in a protective style in the UK according to Dove.
As a result, the Crown Fund aims to support the Black Community in the UK through grants to Black-led grassroots organisations and projects who are working to eliminate barriers for Black women and girls. The initiative is driving for long-term systemic change and will also use the funds to create workshops via the Dove Self-Esteem Project to support teachers in discussions about hair discrimination in schools.
"The initiatives we're announcing today are a continuation of Dove's longstanding efforts to contest harmful beauty standards," said Firdaous El Honsali, the brand's Global Communications Director. "Dove is proud to be a co-founder and champion of the CROWN Act, which has passed in seven states across the US over the past year, as well as supporting the Channel 4 documentary, Hair Power: Me and My Afro which shed light on the huge impact that hair discrimination can have on real people. We believe that everyone should feel beautiful in their natural hair and are taking action to ensure that we end race-based hair bias and discrimination."
The fund, which is now open, is calling on organisations with expertise and capabilities in this space to apply for grants of up to £20,000.