Sales of blue eyeliner are up 50% thanks to Emma Corrin's portrayal of Princess Diana in The Crown
Get inspired by Princess Diana's 80's looks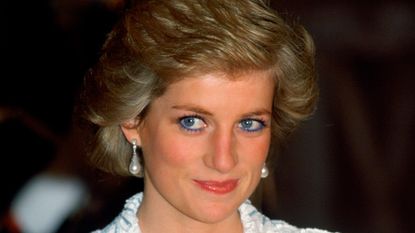 (Image credit: Tim Graham Photo Library via Getty Images)
Ahead of season four of The Crown, we can all agree that Princess Diana is one of the greats when it comes to style. Her iconic looks have transcended time, proving she was always one step ahead of the fashion curve, from her early 80's printed blouses and gold hooped earrings to the oversized slogan sweaters and cycling shorts, that everyone from Hailey Bieber to Bella Hadid seems to have been inspired by.
But it isn't just her style that we want to recreate, thanks to Emma Corrin's portrayal of Princess Diana in The Crown sales of bright blue eyeliner (find out how to apply it with these 12 eyeliner hacks) have shot up by 50% in recent days, just in time for season four to hit our screens.
If you haven't already noticed, Princess Diana's signature look was a bold swoosh of blue eyeliner, and even though her make-up artist Mary Greenwell wasn't a fan, (she told Stylist magazine "blue eyes should never wear blue pencil or shadow") we definitely are. The look was certainly a radical move for Diana, considering she was part of British royalty, which can be quite limiting in terms of image. But if the stats are anything to go by, it seems beauty fans want in on the action too, as nearly all shades of blue eyeliner have sold out on Escentual.com.
Seeing a huge trend in blue eyeliner, sales have doubled in the past few days, including YSL Shocking Effet Faux Cils Felt-Tip Eyeliner in Majorelle Blue, $35 / £27, Escentual.com which is nearly sold out.
The waterproof felt tip eyeliner lasts for 12 hours, giving great colour payoff without flaking or fading throughout the day. So what are you waiting for? Let's all add a bit of Princess Diana sass to our beauty looks!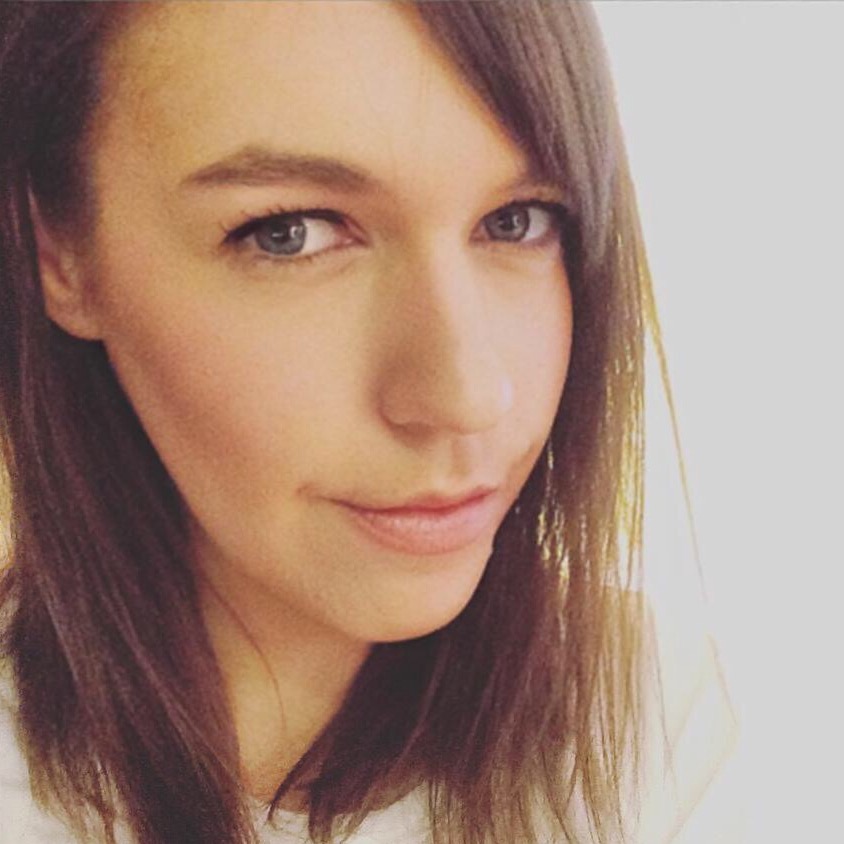 Lydia is a freelance travel writer, and Lifestyle News Editor at My Imperfect Life
Her travel writing has been published in BBC Good Food, Oh magazine, Harper's Bazaar UK, Town&Country, ELLE UK, MailOnline, Woman, and woman&home
She began her career compiling fashion and beauty pages for teen magazines at the BBC where she interviewed and styled some of the world's biggest pop acts—from Taylor Swift and Demi Lovato to One Direction—before joining celebrity magazine Now, as Fashion and Beauty Director, and later Woman magazine as Lifestyle Director.
Travel has been a constant passion over the course of Lydia's 14-year career. At 19, she took her first solo trip to Guatemala, Belize, and Mexico and has gone on to explore parts of 53 countries, returning to many often.
At 23, she quit her job and traveled out of a backpack for a year, living on just $26 (£20) a day. Of the 15 countries she visited, 13 were explored by land in a bid to cut her carbon footprint. Some highlights from the trip include a teaching by the Dalai Lama in the foothills of the Himalayas, sleeping on the world's largest salt flat, Salar de Uyuni in Bolivia, and being completely overwhelmed by the magnificent Iguazu Falls on the Argentina-Brazil border.
In 2015 Lydia traveled solo through India and Nepal for three months, visiting some of the most spiritual places in the world, and completing Nepal's Annapurna Base Camp trek over the course of nine days.
In 2021 she spent three months traveling solo through Portugal and Spain where she was on a mission to hunt out the best restaurants, find one-off boutique hotels and visit incredible art exhibitions.
Day-to-day she manages a global team of nine news writers and oversees news content on My Imperfect Life
Follow Lydia on Instagram @lydiaswinscoe