Is facial steaming Jada Pinkett-Smith's secret to flawless skin at 49?
Facial steaming and why we should all take a leaf out of her beauty book...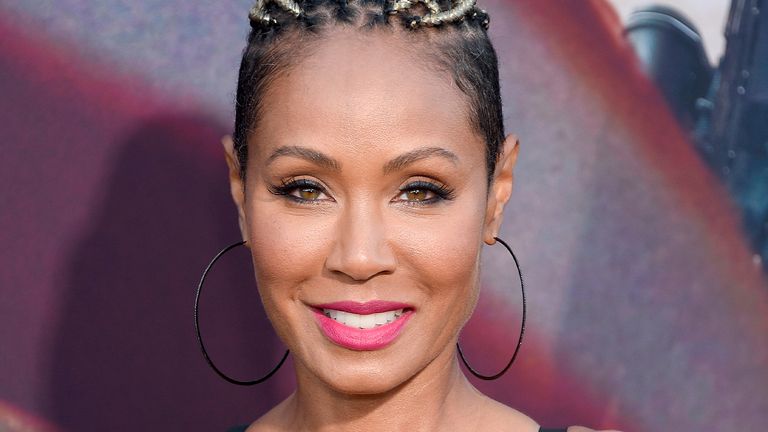 (Image credit: Getty Images / Gregg DeGuire/FilmMagic)
Jada Pinkett-Smith, 49, has revealed that facial steaming rather than expensive skincare sorcery is the secret to skin the texture of a smooth plum.
Wearing a sheet mask, *The Matrix* actress explained that she does this 3-4 times a week, alongside drinking plenty of water and liberally applying sunscreen.
It seems that steaming has peaked our interest, too, as Google searches for facial steamers have risen to over 90,000 in 2020 as DIY skincare rituals become the norm.
A cautionary note: while Jada recommends you "Boil water...pour it into a bowl...put your face over the bowl and throw a towel over your head. Sit under the towel for 1-2 minutes," most skincare pros would actually advise against this. The reason being, you run the risk of overheating the skin and steaming for longer than you should.
Facial steamer devices, however, side step these issues.
But what do facial steamers actually do?
Ultimately, facial steamers take the guess work out of steaming.
Put simply, these machines heat water to 40°C - the sweet spot for softening pores and removing impurities. They then release a stream of ionised water molecules into the skin.
Before discussing the many merits of facial steaming, it's worth sounding the myth-busting klaxon and clarify what it *won't* do. Steam does not, can not and will not open and close your pores. It's not physically possible.
"But what steam does do is raise your skin's temperature so that any dirt or sebum trapped inside pores can liquify, making it easier to remove," says Meghan Markle's facialist, Sarah Chapman.
In reality, this makes pores look smaller as there is nothing nitty gritty stretching them out of shape.
Added to this, steam improves circulation, which, in turn, encourages fresh nutrients and oxygen to travel to the skin. It also increases hydration, making it a great moisturizer for dry skin. "These nano-sized water particles carry moisture deep into the skin," adds Chapman.
Plus the whole process means you're guaranteed 100 per cent efficacy from any products your apply afterwards.
By freeing up pores you increase absorption, meaning your skincare ingredients can over deliver on their moisturizing, brightening and wrinkle-busting performance.
Panasonic Spa-Quality Facial Steamer EH-SA31VP
Vanity Planet Aira Facial Steamer
Sarah Chapman Pro Hydro-Mist Steamer