Is this popular Netflix show the inspiration behind Gigi Hadid's new hair?
Even supermodels can see red.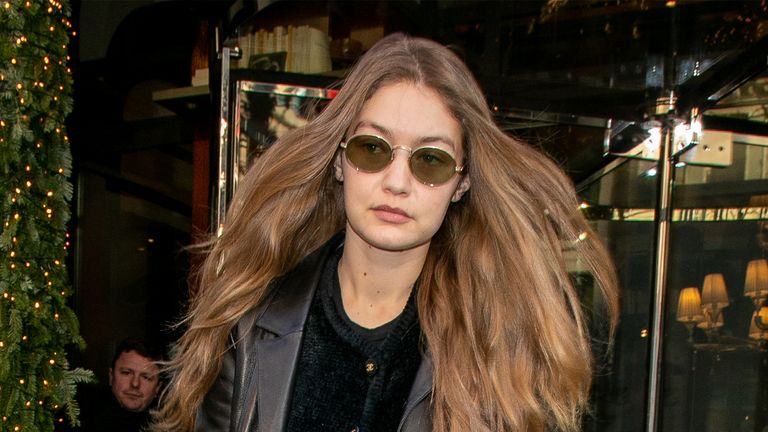 (Image credit: Marc Piasecki /Getty Images)
Gigi Hadid's red hair has taken us all by surprise. The 25-year-old supermodel has ditched her signature dark blonde strands in leu of this new auburn hue, which we can't help but wonder was inspired by The Queen's Gambit.
All was revealed at the weekend, ahead of Gigi returning to work and walking the Versace runway. "Opening & closing @versace is always an honor and was the best comeback," she wrote on Instagram. "Mostly just lucky to be healthy, working, and in a safe/tested environment to hug so many I've missed like family this past year. thank you to everyone who made this possible, especially my Italian Taurus queen @donatella_versace always & forever & grazie for the major moments sweet." 
It's great to see the supermodel back on the runway but what we can't get enough of is her new flame-coloured hair, which perfectly complements her skin tone and makes her green eyes pop.  
The supermodel's hair transformation by Panos Papandrianos started on Friday 5th March and she documented the dyeing process on her Story. Papandrianos himself shared several pictures of Hadid on his grid, along with the caption: "Ginger for Gigi 🧡🔥🧡 @gigihadid #PlayingWithColors."
Naturally, fans went wild for the new look, leaving comments like, "You're awesome 🔥🙌🏽 good work ❤️," "Looks great!!💖" and "Bravo Pano, she looks like a superhero now 🔥🔥🔥🔥🔥."
We can reveal Gigi's color was indeed inspired by The Queen's Gambit. Hot off the back of the show's recent Golden Globes win, the supermodel says she was inspired to make the dramatic change by Anya Taylor-Joy's character Beth Harmon. "She is dedicated to everyone responsible for The Queen's Gambit," the model wrote.
We'd be lying if we said we weren't think about going Harmon red, too, for Spring.