Gigi Hadid and Zayn Malik reveal first glimpse of their baby daughter
She's going to be one cute baby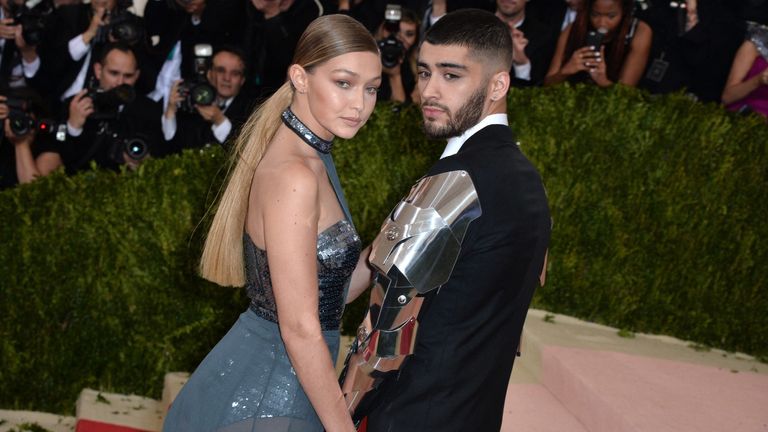 (Image credit: PA)
Gigi Hadid and Zayn Malik gave fans a real treat on Halloween when they showed off their super cool parenting style by dressing up on social media to pose with their new baby daughter.
The couple, who became parents for the first time last month, took to their Instagram stories to show off their spooky costumes, but in doing so they gave fans a glimpse of their newborn baby girl.
Gigi - who melted our hearts with a super sweet post on sister Bella's birthday - wore a blue superhero body suit, while Zayn dressed up as Harry Potter's Draco Malfoy and the little one had her own cute little outfit too.
Dressed in green with a matching hat, with what appeared to be hair coming out the top like The Hulk, the newborn baby joined her parents for some trick or treat fun.
And fans cannot get over how adorable the baby looks. One fan wrote: "She will be pretty like her mom and will have talent like her dad don't you think?" and added: "And look how Happy they are."
A second fan wrote: "Yay we had another sneak peek of the babyyyyyyyyy... wonder wats the baby's name?.." (sic)
Meanwhile Gigi, who is yet to reveal the baby's name, wrote: "My first Halloween" as she uploaded the picture, while covering her baby's face with an emoji of The Hulk to hide her identity.
Gigi announced the arrival of her baby girl during the Coronavirus pandemic in an Instagram post. She captioned it: "Our girl joined us earth-side this weekend and she's already changed our world. So in love."
The snap, which shows her hands, doesn't reveal her identity.
But fans are in awe at the arrival, with some even offering to baby sit. One excited fan wrote: "IF YOU NEED BABY SITTER, LET US KNOW OKAYYYYY!!!!"
Judging by her parent's genes, this baby girl is going to be one super cutie when she grows up...