How to watch Line of Duty season six online
You've been asking, so here's how to watch Line of Duty season six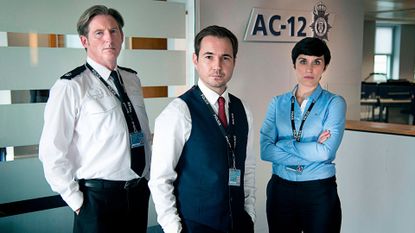 (Image credit: BBC Drama / Album / Alamy Stock Photo)
Line of Duty: what to know
Not since Game of Thrones has there been such feverish anticipation for the return of a TV series. But 'how can I watch Line of Duty season six?' is the big question everyone's asking. Along with, what on earth is a chis'? [Clue: You'll have to tune in to Line of Duty season six to find out]
For the uninitiated (if you haven't seen it, where have you been?), Line of Duty focuses on the professional and personal lives of the AC-12 police anti-corruption unit. AC-12 spend their time poking into the secrets of badly-behaved cops relying on tip-offs, tough interview techniques and the occasional Paddington hard stare from Ted Hastings to crack the case.
So what do we know about Line of Duty season six? For one—since show runner Jed Mercurio is back on the case—it's definitely going to have as many addictive plot twists as seasons 1-5. Second, the core team is back for season six (if not exactly back together)—including Superintendent Ted Hastings (Adrian Dunbar), DI Kate Fleming (Vicky McClure) and DS Steve Arnott (Martin Compston). Thirdly get ready to work that rewind button—the fast-talking, acronym-heavy script is a head-scratcher.
There are also some stellar performances from the new cops on the block. Kelly Macdonald (Trainspotting, the excellent Giri/Haji and No Country for Old Men) is DCI Jo Davidson—the senior officer looking into the murder of Gail Vella, an investigative journalist. When new information about a potential suspect comes to light, Jo's bizarre conduct makes it appear as if she's trying to avoid bringing Vella's killer to justice and there's a shady subplot at play.
Is Jo really the villain or will future revelations show that she's still operating on the right side of the law?
Now that you've caught up on what really happened to Elisa Lam at the Cecil Hotel, the good news is you can now watch Line of Duty season six online.
If you live in the UK, you can enjoy all seven episodes of this dark police corruption drama for free but you can also stream them from anywhere in the world.
How to watch Line of Duty free online in the UK
Each episode of Line of Duty season six airs on Sundays at 9pm on BBC1, starting on March 21 and finishing on May 2.
Don't have a TV and wondering how to watch? With BBC iPlayer you can live-stream Line of Duty on your laptop, or enjoy it a few hours later on-demand. It's completely free, but you do need to be in possession of a valid UK TV license.
How to watch Line of Duty online in the US and abroad
A release date for Line of Duty season six hasn't yet been revealed for the US (mid-May is the current word on the street).
For anyone abroad right now wanting to watch Line of Duty season six, you can use a VPN to stream the series online. The simple bit of software changes your IP address, meaning that you can access on-demand content or live TV in the same way as if you were at home. One of the best VPNs you can get right now is ExpressVPN—secure, fast and reliable. After all, a spotty connection is the last thing you need when you're settling down to watch the latest twists and turns of Line of Duty.
How to catch up on Line of Duty
In the meantime, US Line of Duty fans can catch up on seasons 1-5 of the acclaimed drama on Acorn TV—available via Amazon Prime Video or on Hulu—monthly subscriptions start at just $5.99 per month and give you access to 100s of great shows and movies including The United States vs. Billie Holiday and Palm Springs.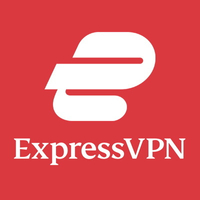 Watch Line of Duty | ExpressVPN |Get 3 months FREE
The choice of VPN we like is ExpressVPN. It's simple to use, super secure, it's compatible with all your devices, there's a no-quibble 30-day money-back guarantee and if you sign up for an annual plan you'll get an extra three months absolutely free...
Getting a VPN is 100% risk-free with ExpressVPN, thanks to the 30-day money-back guarantee.
Try to contain yourselves, fellas… #LineOfDuty returns tonight at 9pm on @BBCOne and @BBCiPlayer. pic.twitter.com/y7CFpActANMarch 18, 2021
See more
Fiona Embleton is a multi-award-winning beauty editor who has tested over 10,000 products in her 10 years + of writing and shooting beauty stories. For the past four years, she was the Senior Beauty Editor at Marie Claire, having previously worked in the role of Beauty Editor at both Stylist and Cosmopolitan. She has recently gone freelance and alongside My Imperfect Life, she has written for titles including ELLE UK, ELLE Canada, Buro 247, Harper's Bazaar Arabia, Vogue Scandinavia, and ES Magazine. Beauty journalism allowed her to marry up her first-class degree in English Literature and Language (she's a stickler for grammar and a self-confessed ingredients geek) with a passion for make-up and skincare, photography, and catwalk trends. She loves jumping on the latest internet-breaking beauty news, dissecting the best red carpet looks, and having the crème de la crème of dermatologists, make-up artists, and hairstylists on speed dial so she can tap them for the best advice. She's a discerning beauty shopper and knows it can be confusing trying to navigate what's hype and what really works. So if she really likes something, you can trust that she has reached that opinion by vetting it against everything else she's ever tried. Her career highs? Interviewing Cate Blanchett and winning a Jasmine Award for the deeply personal feature Cancer Stole My Mother's Scent.