The hidden meaning behind Jennifer Aniston's '11 11' tattoo is finally revealed
You probably never knew about Jennifer Aniston's tattoo. Now it's all you'll think about.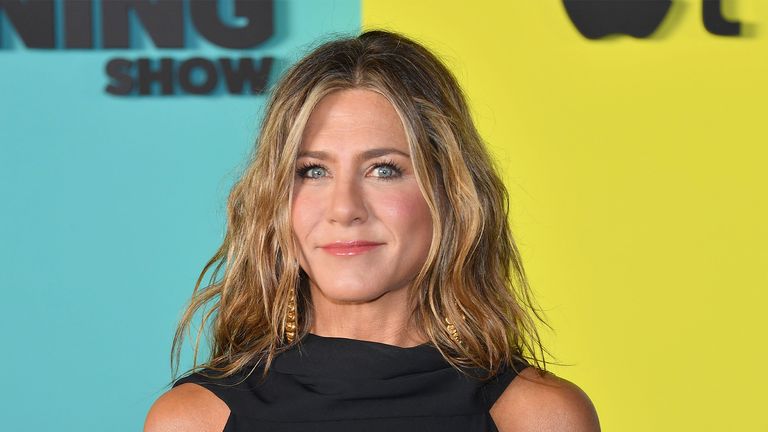 (Image credit: ANGELA WEISS /Getty Images)
Unless you're a MASSIVE fan you probably never even noticed Jennifer Aniston's tattoo. 
Jen first flashed the teeny '11 11' tattoo on her wrist— much to the surprise of fans — during a conversation with Friends costar Lisa Kudrow for Variety's Actors on Actors series last year. The mind has boggled ever since. But, you'll be relieved to know, we finally have closure via an all-important Instagram post.
Thanks to Jen's best friend, actress Andrea Benewald, also known as her "forever sister from another mister", we now know that '11 11' is 1/2 of a matching friendship tattoo. 
In a New York Times  feature from 2019, Aniston revealed that Bendewald, 51, is her "oldest friend" and also happens to star alongside her in The Morning Show as her character Alex Levy's makeup artist.
Last month, Andrea took to Instagram to share a birthday message to Jen and dropped these images of their matching tats.
"Happy Birthday Jen! 💖🌈💖," Andrea wrote. "You are the best-est, most beautiful, talented, big hearted, kind and FUNNY woman on the planet! Here's to YOU on your BIG day! Of course it's the most 💥powerful💥 day of the year with New Moon in Aquarius!!! 🌙Makes sense that the entire Universe would be in ✨🌎✨alignment with LOVE on your birthday! ❤️You are LOVED beyond measure.❤️ Can't wait to celebrate and make more magical wishes! 11:11✨🙏✨ LOVE WALKING THROUGH THIS LIFETIME WITH YOU. Here's to 37 MORE years of celebrating birthdays.😳🎉 Love you!!! @jenniferaniston."
As to what '11 11' actually means? It's believed to be a spiritual reference and the numbers are supposed to bring good luck.