This is the exact lipstick Jennifer Aniston wore as Friends' Rachel Green
The actress revealed the specific lipstick she wore as the iconic character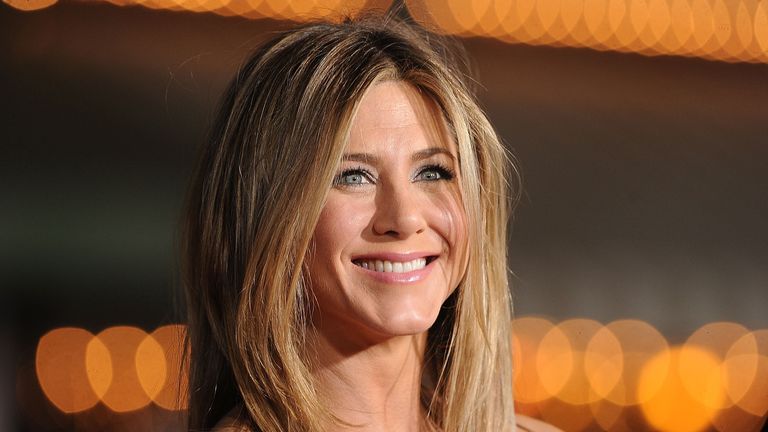 (Image credit: Jason Merritt / Staff via Getty Images)
It's arguably the most iconic TV show of all time, Friends' popularity has barely wavered since it aired almost 30 years ago. And if you're embracing the 90s beauty trends revival, we can now reveal the exact lipstick Rachel Green's Jennifer Aniston wore while filming the show.
Rachel is easily the character who had the biggest impact on beauty trends of the decade. As well as her iconic outfits, the star's signature haircut "The Rachel" also ended up becoming super popular – a choppy, layered shag cut. Said haircut is even making a comeback in the 2020s, with stars like Chrissy Teigen reinventing The Rachel hairstyle for themselves. Clearly it's one for the beauty history books!
Surprisingly enough, Jen herself didn't actually love the hairstyle as much as the rest of us. "I love Chris [her hairstylist], and he's the bane of my existence at the same time because he started that damn Rachel, which was not my best look," she told Allure back in 2011. "How do I say this? I think it was the ugliest haircut I've ever seen." Yikes! Well, we loved it all the same.
Bob hairstyles are officially the most popular haircut right now - these celebrity styles are all the inspo you need
As for Rachel's signature lip color, in an interview with Glamour a few years ago the star revealed the exact lipstick she wore while filming the classic show – a warm, slightly pink brown shade by MAC Cosmetics.
"MAC's Paramount lipstick... It was a browny brick [color]," she said. "I remember that was my go-to color when I was doing Friends."
MAC Satin Lipstick in Paramount, $19/£17.50, LookfantasticView Deal
Considering the show is still super popular, it's no surprise that MAC is still making the iconic shade decades later.
Is this one in your lipstick collection?